Women Know Cybersecurity. PHOTO: Cybercrime Magazine
08 Mar

How A 16-Year-Old Summer Intern Launched A Women In Cybersecurity List
@WomenKnowCyber is a social media movement for females fighting cybercrime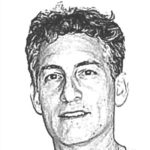 – Steve Morgan, Editor-in-Chief
Northport, N.Y. — Mar. 8, 2019
On a warm summer afternoon in late June 2018, the Editor-in-Chief (@CybersecuritySF) at Cybercrime Magazine, which is published by Cybersecurity Ventures, shouted out an idea to everyone in our office: "Let's start up a list of women in cybersecurity."
What good reason is there to create a list of women in cybersecurity, let alone what's the best way to research and publish it? Before we could ask ourselves that question, the first responder, Casey Morgan, a 16-year-old (now 17) summer intern, and our youngest woman in cyber, swiveled around in her chair and said, "OK, I'll do it." The rest of our small team (made up of more women than men) chimed in with an enthusiastic "Yes!" — and we were off the races.
For better or worse — and without giving it more than a few minutes of thought — Twitter was the starting point. Casey's older sister, Kerry Morgan, a 21-year old (now 22) full-time employee and our Special Projects and Operations Manager, volunteered to be the social media coach.
The two girls dove headfirst into the project with a youthful enthusiasm that immediately bore results. After a full day of researching the names of women in cybersecurity on Twitter, Casey produced nearly 100 of them. Our editorial filter brought that number down to 58. We were after as many women in cyber as we could find — including coders, ethical hackers, CISOs and IT security leaders, cyber forensics experts, specialized journalists covering the field, and others — but we didn't want names just for the sake of saying we had lots of them.
On June 26, 2018, we posted a blog on Cybercrime Magazine, "58 Women In Cybersecurity To Follow On Twitter, And More Names On The Way", and then tweeted it out and shared it on LinkedIn. Dozens of women (and some men) sent us messages about the list. To paraphrase what they said, in a nutshell, is "Thanks for the list" and "here's some names of women in cybersecurity for you to add." Some people volunteered the Twitter handles for one or two colleagues, and others provided us with dozens of contacts.
Casey worked diligently on researching names for us over the summer — even during her vacation time in Vermont and elsewhere when she'd pop open her laptop to squeeze in an extra hour here or there. As she went along, Cybercrime Magazine posted a weekly blog with the latest tally of names — 132, 181, 247, 345, and so on — until we hit around 1,000 names and Casey returned to high school for her junior year. We owe a debt of gratitude to her for compiling the initial list. She came up with processes for consulting our staff on quality control, reviewing external submissions, avoiding duplicates, and finding new names.
After the first 90 days or so of compilation, the top FAQ we had from Cybercrime Magazine's readers and Cybersecurity Ventures' followers was, "Why don't you take the names and turn them into a Twitter list so we can follow it?" Our answer — that makes perfect sense. That would also bring the benefit of auto-updating profiles when people change jobs, and building a social community movement aimed at generating more awareness around women in our industry.
In the fall of 2018, our Managing Editor, Di Freeze, got involved with the project. She helped prepare us for the move to a Twitter list, and on Oct. 31, 2018, Cybercrime Magazine launched the @WomenKnowCyber Twitter account. Di then set about curating a Twitter list by going back through the first 1,000+ names we compiled — and adding them to the new list dubbed 'Women In Cybersecurity 1' (Twitter currently limits lists to 5,000 contacts and we are planning multiple lists).
Di's curation is a healthy mix of social media and editorial. She uses a standard format to provide followers with one tweet containing 5 new names every day (Monday through Saturday, and a day off on Sunday), including their Twitter handle and a short description. Di personally selects 5 interesting women for each tweet – and there's no other tweets on the account.
After @WomenKnowCyber was up and running, we posted a new blog on Cybercrime Magazine — which has our Women In Cybersecurity list embedded as part of our editorial. It's a great way for our readers to keep up on the list in real-time and to read Di's curation in a larger format that is easy on the eyes.
@WomenKnowCyber doesn't follow anyone on Twitter except for a handful of our staff. And yet, we're coming up on 1,000 followers on the still relatively new account. These are mainly high-quality followers from the technology and cybersecurity fields. The Retweet and Like activity is high (in proportion to the number of followers) most every day, and hardly a complaint (there was one). Most importantly, the praise and thanks we've received for the list have been loud and continuous. These pretty good stats tell us that there's a lot of community interest in our list.
Going forward, we are committed to building up the @WomenKnowCyber list, and the daily tweet, as an important part of our editorial and community development. Cybercrime Magazine has met some incredible people directly through the Twitter account — which has led to interviews, stories, and podcasts on our media.
That sums up the history of our women in cybersecurity list. We are hoping that one day it will go down in history as what one woman described to us on the phone as "a social media movement for females fighting cybercrime."
If nothing else, the @WomenKnowCyber list has become part of a new roll call of women in cybersecurity — which is recalculating the number of women represented in our field from 11 percent based on a 6-year-old survey which states the needle hasn't moved one iota in all that time … to 20 percent in 2019. Interestingly, many highly accomplished women on our list — including some with outstanding IT security skills — would not qualify to be counted as women in cybersecurity based on the criteria used by the old survey.
A quick "Thanks!" to the dozens of women (and some men) — you know who you are — who have taken the time to give us direct feedback on our original list and subsequent @WomenKnowCyber list. Without you, the list would not be what it is. We also appreciate the names that you've shared with us.
If anyone writes into the Editor-in-Chief today, they won't get a response. The inspiration for today's history of women in cybersecurity blog has a day off from work to celebrate at a special school ceremony and luncheon for Casey Morgan.
We are expecting Casey to return for a summer 2019 internship that will no doubt involve work on the @WomenKnowCyber list she launched. If it wasn't for her enthusiastic response, and first fingers to hit the keyboard on this project, then there would be no list.
In related news, Cybercrime Magazine is excited to be publishing a new book, "Women Know Cyber: 100 Fascinating Females Fighting Cybercrime" — due out in late Spring 2019. All of the women, of course, were found on the @WomenKnowCyber list.
– Steve Morgan is founder and Editor-in-Chief at Cybersecurity Ventures.
Go here to read all of my blogs and articles covering cybersecurity. Go here to send me story tips, feedback and suggestions.