Cybersecurity Calendar
PAGE ONE FOR CYBERSECURITY EVENTS
Q1 2018
The Cybersecurity Calendar is sponsored by CyberTechnologyXchange and published quarterly by the Editors at Cybersecurity Ventures. We feature the top cybersecurity events and trade shows, cybercrime conferences, and hacker conventions globally.

CyberTechnologyXchange: The Cybersecurity Channel Partner Event

UPCOMING EVENTS
The hottest cybersecurity conferences to attend in 2018
Editors' picks to keep you on the cutting edge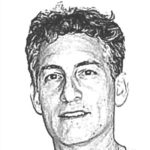 – Steve Morgan, Editor-In-Chief
There's an exciting lineup of events in 2018 where you can mix with your peers, hear keynotes and presentations from industry experts, see the latest product innovations and vendor pitches, and spend a day or two talking crypto, dark web, cyber espionage, malware, and all the topics that gets your juices flowing.
Our editors' top 15 picks:
Mar. 14-15. IDC's Annual Security Conference 2018. Security, risk and compliance; Life after GDPR.
Mar. 27-28. World Cybersecurity Congress, London. Expo floor with cyber technologies and applications.
Apr. 3-10. SANS 2018, Orlando, FL. Infosec training with 45+ courses taught by experts.
Apr. 16-20. RSA Conference, San Francisco. Where the world talks security.
May 15. Cyber Investing Summit, New York City. Investing in the cybersecurity industry.
May 15-16. CyberSmart 2018, New Brunswick, Canada. Addressing the global cybersecurity labor shortage.
May 16-17. Cyber Secure Car Europe 2018, Munich, Germany. Security in the age of the connected car.

Invite Kevin Mitnick to be Your Keynote Speaker

Jun. 4-7. Gartner Security & Risk Management Summit, National Harbor MD. Securing Digital Business.
Jun. 5-7. Infosecurity Europe, London. Region's number one information security event.
Jun. 17-21. Cyber Week 2018, Tel-Aviv, Israel. Bringing together international cybersecurity experts and enthusiasts.
Jul. 1-3. Security of Things World 2018, Berlin, Germany. The end-to-end IoT security event.
Aug. 4-9. Black Hat USA, Las Vegas. Information Security Briefings and Trainings.
Aug. 9-12. DEF CON Hacking Conference, Las Vegas. Originally started in 1993.
Sep. 23-28. Cyber Security Exchange | Healthcare, Chicago. Privacy, Security and Regulatory Requirements.
Oct. 3-5. Privacy + Security Forum, Washington DC. For CISOs, Attorneys, Academics, Technologists, and Policymakers.
SPECIAL EVENTS
See Cybersecurity Ventures live at the these venues in 2018!
We are the Official Research Partner for the following events:
CyberTechnologyXchange brings cybersecurity solution providers and product vendors together.
CyberSmart 2018 is Canada's second national summit on Cybersecurity Skills and Workforce Development.
The Cyber Investing Summit is an all-day conference focusing on investing in the cyber security industry.


Register for Cyber Investing Summit 2018

COMMUNITY CALENDARS
More venues for uber-networkers
Our editors' favorite blogs and lists with cybersecurity events globally:
The CSO 2018 guide to top security conferences.
The best security conferences for 2018, from TechBeacon.
The Top 50 must-attend information security conferences, according to Digital Guardian.
Cybersecurity event list from across the world, compiled by Cyware.
Calendar of events in cryptology from IACR, the International Association for Cryptologic Research.

CyberSmart 2018 in New Brunswick, Canada

Upcoming Bsides security events in 2018.
SecureWorld events in local U.S. cities near you.
Top upcoming infosec events list, by ITSP Magazine.
Cyberwire event tracker dedicated to cybersecurity topics.
Data Connectors upcoming Technology Security Conferences in U.S. Cities.
– Steve Morgan is founder and CEO at Cybersecurity Ventures and Editor-In-Chief of the Cybersecurity Market Report and the Cybersecurity 500 list of the world's hottest and most innovative cybersecurity companies.
Stay tuned for the Q2 2018 edition of the Cybersecurity Calendar.