Cybersecurity Conferences. PHOTO: Cybercrime Magazine.
06 Apr

Top 10 Cybersecurity Conferences For 2023
Combat cybercrime by attending the hottest events and conferences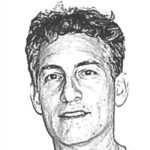 – Steve Morgan, Editor-in-Chief
Northport, N.Y. – Dec. 7, 2022
The editors at Cybercrime Magazine have compiled a list of the largest and most popular cybersecurity venues globally. The COVID-19 pandemic wiped out many in-person events in 2020 and 2021, and others went virtual. The industry bounced back in 2022 and for 2023 we are expecting one of the busiest years ever.
In 2023, our media crew will be roving around RSA Conference, Black Hat, and DEFCON, and we'll be behind closed doors at some others.
---
Cybercrime Radio: Local cybersecurity conferences
Where to go, what to do
---
UPCOMING CONFERENCES
— Jan. 30-Feb. 1, Cybertech Global, Tel-Aviv, Israel. From Tel Aviv and Rome, to Tokyo, Singapore, Panama, and more, Cybertech is the cyber ecosystem's foremost networking platform, conducting industry-related events all around the globe. Our conferences and exhibitions are the place to make business happen. Cybertech serves as the global hub for the latest technological innovations, challenges, and solutions in cyber.
— Feb. 13-16, OWASP 2023 Global AppSec, Dublin, Ireland. Join us for the 2023 Global AppSec Dublin held at the Dublin Convention Center. Designed for private and public sector infosec professionals, the two-day OWASP conference equips developers, defenders, and advocates to build a more secure web. We are offering educational 2-day training courses on February 13-14 followed by the conference and exhibition days February 15-16.
— Apr. 2-7, SANS 2023, Orlando, Fla. Learn real-world cybersecurity skills from top industry experts during SANS 2023. Join us in-person or live online to experience interactive training with hands-on labs, practice your skills during one of our NetWars Tournaments, and network with your peers in real-time. Choose your course and register now!
— Apr. 24-27, RSA Conference USA 2023, San Francisco, Calif. We couldn't be more excited about the RSAC 2023 theme: Stronger Together. In the cybersecurity industry, no one goes it alone. Instead, we build on each other's diverse knowledge to create the next breakthrough — exchanging ideas, sharing our success stories, and bravely examining our failures.
— May 22-25, 44th IEEE Symposium on Security and Privacy, San Francisco, Calif. Since 1980, the IEEE Symposium on Security and Privacy has been the premier forum for presenting developments in computer security and electronic privacy, and for bringing together researchers and practitioners in the field. The symposium will be held on May 22-24, 2023, and the Security and Privacy Workshops will be held on May 25, 2023.
---
---
— May 30-Jun. 2, 15th Annual CYCON, Tallin, Estonia. The annual International Conference on Cyber Conflict, CyCon, hosted by the NATO Cooperative Cyber Defence Centre of Excellence, addresses the most relevant issues concerning the cyber defense community. Entering its second decade, CyCon has established itself as a prominent multidisciplinary conference and community-building event for cyber security professionals from around the world, while at the same time adhering to the highest standards of academic research.
— Jun. 5-7, Gartner Security & Risk Management Summit 2023, National Harbor, Md. Gartner Security & Risk Management Summit 2022 addressed the most significant challenges faced by security and risk leaders. Attendees joined Gartner experts and peers and shared valuable insights into key strategic imperatives. The program for the 2023 event is underway and we look forward to sharing details soon!
— Jun. 20-22, Infosecurity Europe, London. Infosecurity Europe is the meeting place for the industry's finest minds, most important names and biggest ideas. Delivering expertise and knowledge from the world's most celebrated cybersecurity experts, it's a huge opportunity to connect with suppliers to find true solutions. 2022 saw us bring together industry peers to network, share and ultimately, grow stronger and more resilient together, and we'd love to see you in 2023.
— Aug. 5-10, Black Hat USA 2023, Las Vegas, Nev. Now in its 25th year, Black Hat USA is excited to present a unique hybrid event experience, offering the cybersecurity community a choice in how they wish to participate. Black Hat USA 2023 will be a hybrid event—offering both a virtual (online) event and a live, in-person event in Las Vegas. More info coming soon on the 2023 event.
— Aug. 10-13, DEF CON 31, Las Vegas, Nev. We are living through a revolt against the future. The future will prevail. This DEF CON is about the future we want to bring into being, together. Our hacking community has a powerful role to play in whatever comes next, from hardware to policy, from biohacking to satellites, whether building or rebuilding.
Cybercrime Magazine will be back soon with an expanded calendar of in-person and virtual events being held in 2023.
– Steve Morgan is founder and Editor-in-Chief at Cybersecurity Ventures.
Go here to read all of my blogs and articles covering cybersecurity. Go here to send me story tips, feedback and suggestions.