Ultimate list of cybersecurity lists. PHOTO: Cybercrime Magazine.
08 Dec

Cybersecurity Lists For 2023

Posted at 16:08h

in

Lists
Find companies, events, and resources that keep you on the cutting edge of cyber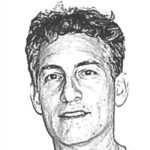 – Steve Morgan, Editor-in-Chief
Northport, N.Y. – Dec. 8, 2022
Looking for cybersecurity lists? Look no further…
Cybersecurity Ventures researches, compiles and publishes lists of cybersecurity resources in Cybercrime Magazine. Our lists feature cybersecurity associations, books, events, experts, certifications, companies, law enforcement, movies, schools, women, and more.
LIST OF LISTS
— 50 Cybersecurity Job Titles. If you're a student, parent, teacher, IT worker, or anyone interested in the cybersecurity field, there's a myriad of career possibilities.
— Cybersecurity Books. Video reviews by Scott Schober on some of the cybersecurity book classics, as well as brand new titles that are just hitting the shelves.
— Cybersecurity Cartoons. Cybercrime is no laughing matter. But we've got around 100 cartoons that are sure to make you break a smile. Don't miss these fan favorites.
— Cybersecurity Events Calendar. Top 10 cybersecurity conferences for 2023. Combat cybercrime by attending the largest and most popular venues in our industry.
— Cybersecurity Industry Associations. A masterlist of around 100 associations by country or region, technology, industry vertical, or other specialty focus.
— Cybersecurity News Sites. The top 10 magazines, blogs, and specialized media to keep you current on the latest cyberattacks, data breaches, and hacks globally.
— Cybersecurity Search Firms & Recruiters. Who's who when it comes to finding the top executive management, engineering, sales, and marketing talent in our industry.
---
---
— Directory of M.S. in Cybersecurity Programs. Master's in cybersecurity programs by U.S. region. Includes online programs. For students, parents, and professionals.
— Directory of U.S. State & Local Cybercrime Law Enforcement. Victims can find resources in their home state or region in order to report a cybercrime.
— Fortune 500 CISOs. The "CISO 500" is published annually and features a list of chief information security officers at America's largest corporations.
— Glossary of Cybersecurity Terms. Hacking lingo for newbies, students, teachers, IT pros and the media. The best online cyber dictionaries and glossaries.
— Hacker's Movie Guide (2002-2023 Edition). The complete list of hacker and cybersecurity movies,1954-present. Foreword by Steve Wozniak, co-founder of Apple.
— Pure Cyber 100. Hot security companies to watch in 2023. These 100 companies have each raised $100 million or more in venture capital over the past two years.
— Women In Cybersecurity Associations. 50 associations, groups, and meetups for women and girls in cybersecurity. Resource for careers, networking, and training.
— Women In Cybersecurity List. 7,000+ names. @WomenKnowCyber on Twitter is the world's largest list of women in cybersecurity. Updated daily by the editors at Cybercrime Magazine.
— Women-Owned Cybersecurity Companies. If you're looking to do business with women-owned cybersecurity companies, then look no further than this definitive list.
Stay tuned for more lists! Coming soon… top cybersecurity certifications, cybersecurity salaries, publicly held companies, world's largest cybersecurity companies, top cybersecurity experts, and more.
– Steve Morgan is founder and Editor-in-Chief at Cybersecurity Ventures.
Go here to read all of my blogs and articles covering cybersecurity. Go here to send me story tips, feedback and suggestions.