Cybersecurity Market Research. PHOTO: Cybercrime Magazine
13 Apr

Cybersecurity Research: All In One Place
The facts, figures, statistics, and predictions that we follow Sponsored by KnowBe4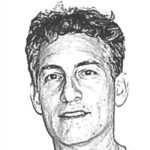 – Steve Morgan, Editor-in-Chief

Northport, N.Y. – Dec. 5, 2022
Cybersecurity Ventures formulates our own ground-up research — plus we vet, synthesize and repurpose research from the most credible sources (analysts, researchers, associations, vendors, industry experts, media publishers) — to provide our readers with a birds-eye view of cybercrime and the cybersecurity industry.
Before you dive into all of our reports, you might want to read the "Top 10 Cybersecurity Predictions and Statistics for 2023" from the editors at Cybercrime Magazine.
LATEST RESEARCH
Reports from the editors at Cybersecurity Ventures:
---
---
CYBER GRAMS
More statistics from Cybersecurity Ventures:
Contact us for information about our cybersecurity and cybercrime facts, figures, statistics, and predictions – and to learn about opportunities to sponsor or co-publish reports with us.
– Steve Morgan is founder and Editor-in-Chief at Cybersecurity Ventures.
Go here to read all of my blogs and articles covering cybersecurity. Go here to send me story tips, feedback and suggestions.
---
Sponsored by KnowBe4
KnowBe4 is the provider of the world's largest security awareness training and simulated phishing platform that helps you manage the ongoing problem of social engineering. We help you address the human element of security by raising awareness about ransomware, CEO fraud and other social engineering tactics through a new-school approach to awareness training on security. Tens of thousands of organizations like yours rely on us to mobilize your end users as your last line of defense.