PURE CYBER 100. PHOTO: Cybercrime Magazine.
02 Nov

PURE CYBER 100: Companies To Watch In 2023
100 cybersecurity startups with $100 million or more in VC funding over the past two years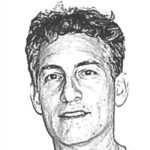 – Steve Morgan, Editor-in-Chief
Sausalito, Calif. – Nov. 2, 2022
The inaugural PURE CYBER 100, compiled by Cybersecurity Ventures and published in Cybercrime Magazine, ranks companies that are focused exclusively or primarily on cybersecurity, and by the amount of venture capital they've raised over the past two years.
"We tend to think of a funding round as 24 months of runway," says Bob Ackerman, founder and managing director at AllegisCyber Capital, a Palo Alto, Calif.-based venture capital firm focused on cybersecurity. "That is to say it should be enough money to hit meaningful milestones that will support the next round of financing at a material increase in valuation."
PURE CYBER 100
By amount of VC funding over the past two years:
---
---
---
---
---
---
---
---
---
---
For all media inquiries and questions about the PURE CYBER 100, contact us here.
OUTSIDE THE BOX
These companies have raised $100 million or more over the past 2 years, and while they are not exactly "pure cyber," they do play squarely in our space in addition to their other products and services.
Cybersecurity Ventures publishes deal flow in our daily VC report where you can track all of the startups and emerging players with fresh funding.
– Steve Morgan is founder and Editor-in-Chief at Cybersecurity Ventures.
Go here to read all of my blogs and articles covering cybersecurity. Go here to send me story tips, feedback and suggestions.