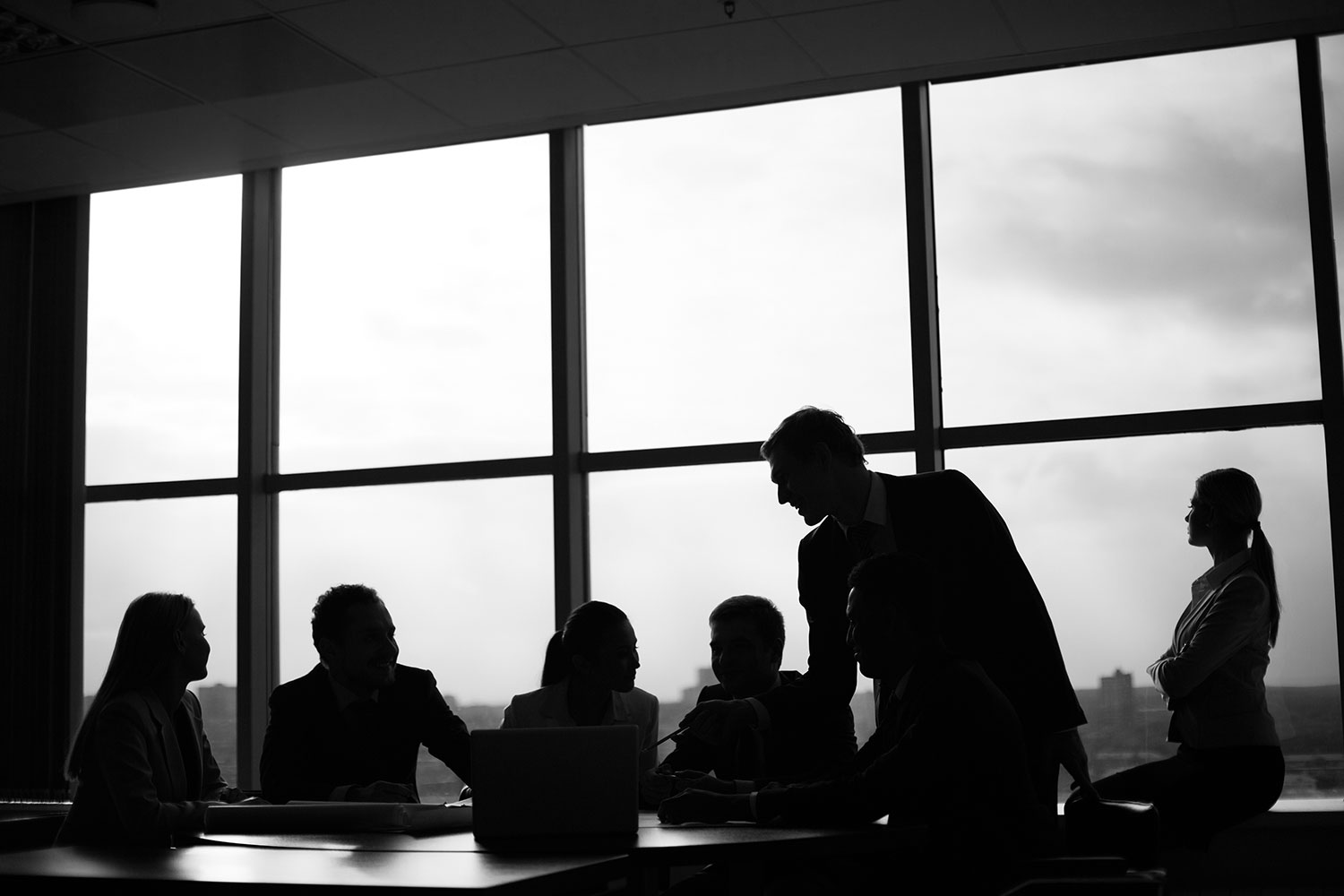 Cybersecurity Recruiters. PHOTO: Cybercrime Magazine.
27 Feb

Directory of Cybersecurity Search Firms and Recruiters

Posted at 22:50h

in

Lists
Who's who when it comes to placing cyber talent

– Steve Morgan, Editor-in-Chief
Northport, N.Y. – Mar. 11, 2022
Over an eight-year period tracked by Cybersecurity Ventures, the number of unfilled cybersecurity jobs grew by 350 percent, from one million positions in 2013 to 3.5 million in 2021. For the first time in a decade, the cybersecurity skills gap is leveling off. Looking five years ahead, we predict the same number of openings in 2025.
Despite industry-wide efforts to reduce the skills gap, the prediction has come true and the world's open cybersecurity positions in 2022 are enough to fill 50 NFL stadiums.
With that in mind, the editors at Cybercrime Magazine have compiled our annual directory of cybersecurity search firms and recruiters. The list contains outfits that focus exclusively or primarily on filling cyber positions.
The List
— 3P&T. Seattle. Wash. Security is a very diverse field, with great specialization in every niche and every company. Services, products, coding, hacking, software, managing, all these and more can be found with varying levels of expertise! The search to find these individuals can be daunting, but its a task we are fit to fulfill.
— Access Talent Today. Nashville, Tenn. Access Talent Today is a global cybersecurity talent provider for cybersecurity, IT and aerospace engineering. Available cybersecurity solutions include risk assessments, training, and virtual CISO engagement via partners located throughout the continental U.S.
— Acumin. London, UK. Established in 1998, Acumin has grown with the cybersecurity industry. Over nearly two decades, we have become the first choice cybersecurity specific recruitment consultancy for some of the world's leading brands. We provide the expertise to protect your most valuable assets.
— Adeptis. Hove, UK. Adeptis is a specialist international cybersecurity search firm that uses next-generation sourcing methods to find talent that Human Resources (HR), in-house talent acquisition teams and generalist recruiters int the IT industry are unable to source.
— Alta Associates. Flemington, N.J. Alta is an executive search firm specializing in cybersecurity, IT risk management, and privacy. The company is known for placing C-Level executives and building the teams that support them.
— Ambassador Solutions. Indianapolis, Ind. The primary service offerings of Ambassador Solutions include IT Exec Search, CISOnation (USSP), Recruiting and Staffing, Projects, and Onshore Indy.
---
---
— Argenta Talent Acquisition. Pagosa Springs, Colo. Argenta Talent Acquisition works with a variety of organizations to fill security roles from foundation to sales. Heavily focused on team fit and flexible options, their specialties include CISO, director of cybersecurity, sales & solutions engineers, security consultants, cybersecurity architects and analysts, and cybersecurity account executives.
— Aspiron Search. London, U.K. Aspiron Search is a niche solely focused cybersecurity search firm that works exclusively with VC-backed high growth cybersecurity and technology firms in North America.
— Barclay Simpson. London, UK. Barclay Simpson undertakes recruitment and retained search assignments for internal audit, compliance, legal, risk, cybersecurity, corporate security and resilience, and treasury professionals. Its international coverage includes the UK, Europe, Middle East and North America.
— Baxter Talent. Knoxville, Tenn. Baxter Talent is a cybersecurity recruiting firm providing candidate sourcing, professional recruiting, contingency search, and executive search services.
— Benchmark Executive Search. Reston, Va. Benchmark is a boutique executive search firm whose mission is to help keep America safe. Top public, government contracting, VC & PE-backed firms use Benchmark to find elite Board, CXO and VP talent in Cybersecurity, National Security, Corporate Security, Disruptive Technologies.
— Bestman Solutions. London, UK. Bestman Solutions enables business leaders to fulfill their goals by providing world-class security specialists. Specialties include CISOs/heads of security, governance risk and compliance (GRC), security architects (enterprise, solutions, networks, cloud), application security, security engineering and operations, DevSecOps, security project/program managers, cryptography/PKI, and payment security/PCI DSS.
— Blackmere Consulting. San Francisco, Calif. Blackmere Consulting provides headhunting and executive recruitment for the technical and cybersecurity industry. Solutions include direct-hire, consultants, contractors, and contract-to-hire employees.
— Caliber Security Partners. Everett, Wash. Caliber Security Partners specializes in recruiting and staff augmentation (short-term, long-term and contract to hire) for all information security roles including management and executive positions as well as security consulting including mobile and web application security testing, network penetration testing, vulnerability assessments, scanning, secure code reviews, policy and procedure development, social engineering and other "difficult to label" projects.
— CISO Recruiter. Miami Beach, Fla. CISO Recruiter is a retained, permanent placement executive search firm focused on placing IT security leadership positions. Specialties include CISOs, vice presidents of security, deputy CISOs, security directors and managers, analysts, specialists, and penetration testers.
— Computer Futures. London, UK. Computer Futures places security professionals in the UK, Ireland, USA, mainland Europe and Tokyo, including governance, risk, compliance, information security, internal/IT audit, business change, IT security, data protection, and D and C level executive search.
— Culver Careers. Del Mar, Calif. Culver Careers, ranked in the top 1 percent of executive search firms in North America, specializes in database administration, risk management, cybersecurity management, data security analysis, and technical support.
— Cyber 360, Inc. Walpole, Mass. Cyber 360 Inc. is the leading cybersecurity contract and fulltime staffing firm in the U.S. They work with cybersecurity leaders, and their teams, struggling to hire skilled cybersecurity professionals to secure their systems and reduce data and privacy risk.
— Cyber Advisers. San Francisco, Calif. Cyber Advisers' specialties include application security, compliance, encryption, internet security, network security, risk management, malware, payment security, disaster recovery, incident response, data protection, identity & access management, penetration testing, cloud security, mobile security, and privacy.
— Cyber Exec. Houston, Texas. Cybersecurity executive search firm dedicated to global talent acquisition in Defense, Information Technology, Cyber Security, Finance, Manufacturing, Healthcare, Energy, and the Life Sciences. We cultivate a national and global private network of C-Level executives with excellent technical and managerial career trajectories.
— Cyber Intellect Group. Cary, N.C. Cyber Intellect Group is a boutique human capital consultancy firm specializing in staffing and consulting services within Information Security and Governance, Risk and Compliance (GRC) industry.
— Cyber Security Recruiters. Elk River, Minn. Cyber Security Recruiters is a niche recruiting firm who finds impact players for our clients in the Information Security Space. Started in 2009 to help organizations locate the specialized talent needed to better secure businesses from the new threat of nation-state and private attacks against the enterprise, we have quickly grown to support multiple Fortune 500 organizations as well as small to medium-sized businesses.
— CyberSN. Boston, Mass. From online job matching to full-service recruitment, CyberSN provides professionals and hiring teams with the expertise, information, tools, connections, and services they need to maximize career success, job satisfaction, team performance and retention.
— Direct Recruiters. Solon, Ohio. Direct Recruiters is an executive search firm that assists IT and cybersecurity companies with recruiting, acquiring and retaining high-impact employees for mission-critical positions. Specialties include CISO/CSO, chief security architect, global IT risk officer, cloud security specialists, security software and security infrastructure developers, threat intelligence, security operations center professionals, cybersecurity IT auditors, security architects.
— Electus Cyber & Security. Bournemouth, UK. Electus Cyber & Security offers a specially tailored service to meet the real and growing demand for organizations of all sizes to protect their systems and employees from cyberthreats. They have dedicated consultants with a solid technical understanding of the cyber disciplines, skills and market trends to ensure candidates fit both the technical requirements of the job role as well as the culture of the company.
— Empiric. London, UK. Empiric is a multi-award winning technology and transformation recruitment agency specializing in data, digital, cloud, security and transformation. The company supplies specialist tech and change recruitment services to businesses looking for both contract and permanent professionals.
— Executive Search Group. Glastonbury, Conn. The Executive Search Group is a boutique search firm specializing in the recruitment of cybersecurity executives, and leaders in security technology.
— First Arrow Executive Search. Washington, D.C. First Arrow Executive Search is a retained search firm focused on identifying, vetting and landing key Executive, leadership and SME talent within the Federal Sector and commercial Cyber Security Space.
— Fortify Experts. Houston, Texas. Fortify Experts solves immediate risk, compliance & security challenges by deploying consulting experts as leaders, advisors, architects, SME and analysts.
— Franklin Fitch. London, UK. Franklin Fitch has established itself as a European market leader in IT Infrastructure recruitment with a focus on Networking, Information Security and DevOps. They also have offices in Germany and the U.S.
— Gingko Search Partners. Beijing, China. Ginkgo Search Partners is a retained top executive search firm specializing in attracting outstanding professionals to fill senior management positions in China.
— Glocomms. New York, N.Y. Glocomms provides permanent, contract and multi-hire recruitment solutions across cybersecurity, commercial services, enterprise solutions, cloud & infrastructure, development and engineering, and data and analytics.
— HackerTalents, Olathe, Kansas. HackerTalents specializes in IoT/IIoT security, threat intelligence, network and endpoint security, mobile security, behavioral detections, continuous network visibility, cloud security, deception security, risk remediation, quantum encryption, websites security, cybersecurity sales, and C-level and management-level cybersecurity roles.
— Heller Search Associates. Westborough, Mass. Heller Search Associates is a retained executive search firm specializing in senior information technology positions nationwide, in all industries. Clients include Fortune 500 as well as mid-market companies, higher education, non-profits, small businesses and high tech startups.
— Hire Velocity. Atlanta, Ga. Hire Velocity works with companies to develop a sophisticated multi-pronged approach to identifying, hiring, and retaining the talent needed to address cyber threats. Specialties include CISOs, data scientists, software engineers, cybersecurity engineers, security consultants, and IT personnel.
— HireVergence. Tampa, Fla. HireVergence combines more than 20+ years of experience in information security with access to a vast network of industry experts. We bring a proven methodology to support and augment your existing security program and protect your organization.
— Hitch Partners. San Francisco, Calif. Hitch Partners is a retained search firm that partners with technology companies to fill mission-critical leadership roles in the security and cloud industries. Typical positions recruited include CISO, cybersecurity specialists, head of security and security engineers.
— identifi Global. Buckinghamshire, UK. Located at Bletchley Park, identifi Global is a team of recruitment professionals dedicated to cybersecurity. Specialties include application security, compliance, encryption, Internet security, network security, risk management, big data, cybercrime, human factor, malware, payment security, Internet Of Things, disaster recovery, incident response, data protection, identity & access management, managed services, penetration testing, cloud security, digital forensics, mobile security, privacy, change & transformation, and project management.
— Identify Security. Milwaukee, Wis. Identify Security began in 2005 by supplying niche security identity management talent. They service all layers of security, but their deepest talent areas are within application security/secure software, identity & access management and cloud security. Their services fall into three categories: executive security placement, on-demand (pen-testing to virtual CISO) and talent orchestration (flexible workforce delivery from a single resource to entire cybersecurity teams).
— InfoSec People. Cheltenham, UK. Launched in 2008 by Owner and Managing Director Chris Dunning-Walton, InfoSec People is a UK leading Cyber Security and Technology recruitment business. Chris wanted to build an exciting business around the very simple tenet of great people for great companies, a sharp change away from the pure sales-based approach typically adopted within the recruitment industry.
— Ingenio. London, UK. Ingenio operates a focused cybersecurity practice and it exists to source exceptional talent for both medium and enterprise-sized companies in a wide variety of industries. Based in the UK and Ireland, Ingenio attracts, recommends and places experienced professionals in our client's businesses.
— Intercast Staffing. Toronto, Canada. Intercast staffing began in 2009 with one goal in mind: to provide niched recruiting that would match the level of specialization inherent in the technology and clients we service. What began as a cisco based recruiting practice has now evolved, one technology at a time, to include a data center and network security focus.
— ISE Talent. Atlanta, Ga. ISE® Talent is an executive search and talent management firm dedicated exclusively to Information Security Executives. A 100% woman-owned business, ISE® Talent is a division of T.E.N., the leading national technology and security executive networking firm that facilitates peer-to-peer relationships between top executives, industry visionaries and solution providers.
— Kaye / Bassman. Plano, Tx. Kaye/Bassman's security recruiting practice specializes in identifying, attracting and acquiring high-caliber individuals for companies throughout the security industry worldwide. Their expertise ranges from board level to mid-level management professionals. Their experienced team is comprised of search consultants who have lived and worked in the United States and Europe, enabling them to offer a truly global security industry market awareness and presence.
— Kendall & Davis. Fort Wayne, Ind. Kendall & Davis specializes in information security leadership positions (CSO, CISO, IT risk management), information security architects, governance and compliance, security subject matter experts (cloud, software, application, network security, identity and access management), penetration testers, computer forensics, threat assessment specialists, and electronic investigations.
— Kirby Partners. Heathrow, Fla. As a retained executive search firm, Kirby Partners places exceptional healthcare information technology and cybersecurity leaders.
— KnownFour. London, UK. We, the founders of KnownFour, each have over 20 years of experience running multi-national recruitment companies around the world. KnownFour Information Security works closely with industry experts to stay ahead of the curve, specializing in the cybersecurity sector.
— L.J. Kushner & Associates. Freehold, N.J. L.J. Kushner & Associates is an executive search and professional recruitment firm dedicated exclusively to the information security industry and its professionals, including corporate information security functions, information security consulting and professional services firms, information security software vendors, and information security business units of global technology companies.
— Lawrence Harvey. London, UK. Larence Harvey specializes in CSO, CISO, IT risk management, information security architects, governance and compliance, technical security subject matter experts (software security, application security, network security, identity and access management), penetration testers, and computer forensics.
— Manta Security Management Recruiters. Miami, Fla. Manta Security Management Recruiters focuses on identifying and presenting top-talented leadership candidates in security management, loss prevention, investigations, risk management and compliance roles for clients. They also provide security management resume and coaching programs for candidates and job seekers.
— McCormick Group. Arlington, Va. The McCormick Group has been ranked as one of the top 25 largest executive search firms in the country based on revenue. The company conducts searches for a broad range of security positions including chief information security officer, chief security officer, chief privacy officer, chief risk officer, as well as architects and niched technical experts.
— McIntyre Associates. Farmington, Conn. McIntyre Associates is an executive search boutique specializing at the intersection of cybersecurity, enterprise SaaS & security analytics. Clients range from venture capital and private equity funded startups, to Fortune 500 and DoD companies seeking to monetize defense technology.
— Michael Page. New York, N.Y. Michael Page's dedicated team of experts specialize in recruiting information security and cybersecurity professionals across the areas of chief information security officer, cybersecurity risk and compliance program management, application and network security engineering, technology risk and governance, vulnerability and threat management, security operations, security third party risk, and security architecture.
— Micro-Data Systems. Holmdel, N.J. MDS has core cybersecurity offerings including vulnerability assessments, penetration testing, and compliance audits.
— Momentum Recruitment. London, U.K. Momentum Recruitment offers clients a professional and specialist service across cyber & IT security including placement of IT security managers, CISOs, product/project managers, cybersecurity analysts, IT security specialists, security architects, ethical hackers, information security consultants, penetration testers, and compliance managers.
— Networkers. Hampshire, UK. Networkers provides contract and permanent professionals across the commercial, public sector and defense markets. Specialties include audit and compliance, data protection, GDPR, IT governance, information assurance, security architecture, information security architect, CISO, cyber/infosec analyst, cyber/infosec security auditor, information security manager, and cyber/infosec consultant.
— Pinpoint Search Group. Philadelphia, Pa. Pinpoint Search Group is a boutique recruitment firm filling searches in cybersecurity, information management, cloud and robotic process automation (RPA).
— Quantum Search Partners. Arlington, Va. Quantum's Cybersecurity, Risk & Compliance practice offers direct-hire, contract, and contract-to-hire recruiting services to clients ranging from Fortune 500 companies to global consulting services firms. In an increasingly complex security climate, Quantum's team of experts are consistently relied upon to help connect high-growth organizations with the best security professionals on the market.
— Rayboy Insider Search. Plano, Texas. RayboyIS expanded its focus into cybersecurity in 2015. The successful development of the security practice was based on a strict adherence to the FILL Methodology allowing for market mastery within the cybersecurity space.
— Recrewmint. Dover, Del. Using advanced proprietary search criteria intertwined with AI, Recrewmint recruits across the supply chain to fill cybersecurity and data privacy gaps throughout an organization's hierarchy, at a strategic, managerial and technical level. From business-savvy CISOs, to security executives who can program in Python, Ruby and C/C++, Recrewmint's headhunting technology exclusively identifies, recruits, and retains security and privacy strategists, advisers, and scientists skilled in profiling cybersecurity risk to your business and transforming security as a business enabler.
— Redbud. Chicago, Ill. Our experience in the Information Security space, as pioneers in the craft and as a leading niche placement agency, give us a unique advantage that most don't have: We recognize the right fit because we've lived both sides of the equation.
— Renaix. London, UK. Renaix places talented cybersecurity, IT audit, and technology professionals in a range of financial organisations, including banks, hedge funds, and audit and accountancy firms.
— Rita Technology Services. Tampa, Fla. Rita Technology Services works with government, utilities, healthcare, colleges and universities, professional sports teams, technology firms, banks and financial organizations, law firms, and real estate firms. Their areas of expertise include perimeter defense, end-point solutions, web intrusion detection, network intrusion detection, breach prevention, network and payload analytics, end-point-analytics, internal threat defense, ransomware protection, penetration and vulnerability assessments, and audits.
— Romack Inc. Irving, Texas. Romack is a strategic information security sourcing firm specializing in the support of major direct clients as well as industry-leading solution providers. Specialties include data and collaboration security, endpoint security, application security, infrastructure protection, cloud security, identity and access management, security operations and incident response, risk, compliance and security management.
— Secure Recruiting International. Tampa, Fla. Secure Recruiting International (SRI) was founded in 1996. Since then, SRI has become an industry leader in Security , Networking, Wireless and Storage recruitment.
— Secure Source. Exeter, UK. With over a decade of working within the Cyber Security and Security Cleared arena, Secure Source is uniquely placed to offer information on market conditions and trends at a high level. Secure Source can identify candidates that have not instigated a search or are 'off the radar' to all other companies.
— SecureITSource. Atlanta, Ga. SecureITSource is a professional services firm that recruits full-time and contract consultants with a focus on identity and access management and privileged access management. Services to clients include staff augmentation for strategy consulting, project management, architecture and design, engineering, and post-deployment support for the identity products that they support.
— Security Management Resources. Warrenton, Va. Established in 1997, Security Management Resources (SMR) is a leading international security management search firm focused exclusively on professional and executive-level positions.
— SecurityHeadhunter.com. Oviedo, Fla. Information Security Recruitment… It's what we do every day! SecurityHeadhunter.com is an Executive Search Firm specializing in the recruitment and placement of Information Security and Risk Management talent with clients throughout the USA.
— Shield Security Sales Recruiters. New York, N.Y. Shield Security Sales Recruiters is a boutique search firm focusing on targeting highly qualified entry-level to senior-level sales professionals to fulfill the growing needs of the cybersecurity market.
— SI Placement. Washington, D.C. SI Placement is a niche executive search firm. We have completed searches for private sector clients across the U.S. and around the world. We deliver highly qualified and diverse candidates, the best of the best. These include security leaders who respond to challenging issues and direct programs in complex environments.
— SSR Personnel. London, UK. SSR Personnel is a recruitment consultancy and executive search practice dedicated to the security, fire, health and safety sectors. SSR provides a global recruitment network for the attraction and retention of talent.
— Stanton House. Chicago, Ill. Stanton House recruits at all levels of seniority including CISO, cybersecurity analyst/manager, cybersecurity program/project manager, director of information security, information security analyst/manager, security awareness/communication specialist, governance/risk/compliance specialist, cloud security specialist, threat intel specialist, malware/reverse engineering specialist, penetration tester, and SOC staff.
— Stott and May. London, UK. Whether you're looking for senior leadership or talented individual contributors across information security, incident response, identity access management, cloud security, network security, application security, governance, risk and compliance and more, Scott and May accelerates your time-to-hire by sharpening talent acquisition processes, deepening candidate engagement and extending your reach.
— TD Madison. Virginia Beach, Va. TD Madison is an executive search firm that places senior candidates who have expertise in cybersecurity, IoT, machine learning, altered reality (AR), virtual reality (VR), broadband wireless, 5G wireless, WiFi, LTE, FTTP, blockchain, AI, DOCSIS 3.1, and cable.
— Tiro Security. Los Angeles, Calif. Tiro Security is the only company on the West Coast providing both information security recruitment and professional security services, made possible with in-house technical knowledge. Our recruiting team joins our tech staff at security networking events like OWASP, Cloud Security Alliance, ISSA, Security BSides and other meetups and conferences. By integrating with the very tight knit local security community, we are able to gain access to and source candidates for our clients that no other agency can.
— Todd Baer Associates. Minneapolis, Minn. Todd Baer Associates is focused on finding top-tier executive, sales, and pre/post-sales engineering talent for cybersecurity vendors and systems integrators in the areas of Identity and Access Management, Endpoint Security, Data Security, Cloud Security, Application Security, Security Operations and Incident Response, Risk and Compliance, and Infrastructure Security.
— TRU Staffing Partners.Brooklyn, N.Y. TRU Staffing Partners is a nationally recognized, award-winning contract staffing and executive placement search firm representing talent and opportunities in three core industry verticals: cybersecurity, e-discovery, and privacy. TRU also maintains an exclusive global roster of contract talent ready to deploy on-premise or remotely within 24 hours.
— Via Resource. Maidenhead, UK. With the exponential increase in importance of information security for organisations in the new threat landscape and data security standards and legislation becoming a part of everyday business, Via resource has become the single port of call for all cyber security recruitment and consultancy needs.
— Wolf Hill Group. San Diego, Calif. Our network of information security leaders are at the forefront of defending the cyber attacks running parallel to the growing vulnerability trends in quantum computing, cloud computing, IoT, AI, machine learning, big data and analytics, online payment fraud, and social media.
— Xcede Recruitment Specialists. London, UK. Xcede identifies experts across all functions within InfoSec and Cybersecurity, from designing and implementing a security strategy from the ground up to protecting your business's operational infrastructure against cyber threats.
– Steve Morgan is founder and Editor-in-Chief at Cybersecurity Ventures.
Go here to read all of my blogs and articles covering cybersecurity. Go here to send me story tips, feedback and suggestions.