Women in the cybersecurity field. PHOTO: Cybercrime Magazine.
03 Nov

7,000 Women In Cybersecurity We Follow On Twitter, And You Should Too
Cybercrime Magazine is compiling the world's largest list of its kind.

See the list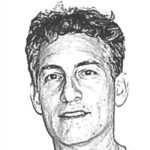 – Steve Morgan, Editor-in-Chief
Northport, N.Y. – Dec. 8, 2022
Cybercrime Magazine started compiling a list of women in cybersecurity in the summer of 2018. The most frequently asked question (FAQ) from our readers is, "Why don't you put the names into a Twitter list?"
In response, we've created @WomenKnowCyber, and we invite you to follow us. We've also created a list with the first 7,000 names of women in cybersecurity. Subscribe now and you'll be able to follow our fast-growing list.
Tweets by womenknowcyber
The list is curated by our own Di Freeze, Managing Editor.
We are crowdsourcing names as part of our research and compilation. Do you want to participate? Get in touch with us here and we'll explain how you can contribute names to the world's largest list of women in the cybersecurity field.
– Steve Morgan is founder and Editor-in-Chief at Cybersecurity Ventures.
Go here to read all of my blogs and articles covering cybersecurity. Go here to send me story tips, feedback and suggestions.