Cybersecurity Predictions. PHOTO: Cybercrime Magazine.
24 May

2023 Cybersecurity Almanac: 100 Facts, Figures, Predictions, And Statistics

Posted at 14:40h

in

Lists
The past, present, and future of cybercrime. Sponsored by Evolution Equity Partners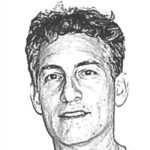 – Steve Morgan, Editor-In-Chief
Sausalito, Calif. – May 24, 2023
If it were measured as a country, then cybercrime — which is predicted to inflict damages totaling $8 trillion USD globally in 2023, according to Cybersecurity Ventures — would be the world's third-largest economy after the U.S. and China, surpassing the wealth of entire nations.
Cybersecurity Ventures is excited to release this special third annual edition of the Cybersecurity Almanac, a handbook containing the most pertinent statistics and information for understanding cybercrime and the cybersecurity market.
We have something for everyone, including students, parents, academia, government, law enforcement, small-to-midsized businesses, Fortune 500 and Global 2000 companies, IT workers, cybersecurity experts, chief security officers, the boardroom, and C-suite executives.
The latest edition of the Cybersecurity Almanac provides an enlightening journey into noteworthy security incidents and the hackers behind them, as well as a comprehensive overview of critical historical dates, insightful statistical information, the cyberdefense landscape, cybersecurity investment trends, and more.
CYBERCRIME DAMAGE
Cybersecurity Ventures expects global cybercrime costs to grow by 15 percent per year over the next three years, reaching $8 trillion USD globally this year and $10.5 trillion USD annually by 2025, up from $3 trillion USD in 2015.
Cybercrime and cyber insecurity are new entrants into the Top 10 rankings of the most severe global risks over the next decade, according to the World Economic Forum. Now taking the 8th spot, cybercrime now stands side-by-side with threats including climate change and involuntary migration.
In 2018, the U.S. Department of Justice stated that less than one in seven cybercrimes were reported. In some countries, the reported rate was even lower. Cybersecurity Ventures believes that reporting practices concerning illegal cyber activity are improving, but in 2023, we are still faced with a situation where less than 25 percent of cybercrimes committed globally are reported to law enforcement.
According to IBM, the average cost of a data breach, including lost business, detection and escalation, notification, and post-breach response, was $4.35 million USD in 2022, representing a 2.6 percent increase from 2021 ($4.24 million USD). This figure was reached by averaging out the activity-based costing related to 550 organizations suffering data breaches across 17 countries (including the U.S., Canada, Japan, and Australia) and 17 industries, such as healthcare, finance, and energy.
---
Cybercrime Radio: Industry Market Watch
The statistics we're following, and you should too.
---
RANSOMWARE
CRYPTOCRIME
MAJOR HACKS
One of the most significant data breaches recorded so far in 2023 belongs to T-Mobile. In January, the telecoms giant disclosed the theft of personal information belonging to 37 million current postpaid and prepaid customer accounts, made possible by API exploitation. A second breach occurred in May.
In February 2023, Cloudflare detected and mitigated the largest distributed denial-of-service (DDoS) attack ever recorded. The 71 million request-per-second (rps) DDoS attack, dubbed "hyper-volumetric," is 54 percent higher than the previously reported attack, of 46 million rps in strength, in June 2022.
One of the largest data breaches ever was suffered by Yahoo. A security incident dating back to 2013 impacted all of the firm's three billion user accounts. Only three months prior to disclosure in 2015, the tech giant revealed a separate breach impacting at least 500 million accounts.
---
---
CYBERSECURITY SPENDING
Cybersecurity Ventures predicts that global spending on cybersecurity products and services will exceed $1.75 trillion USD cumulatively for the five-year period from 2021 to 2025, growing 15 percent year-over-year.
Global spending on security awareness training for employees (previously one of the most underspent cybersecurity budget items) is predicted to exceed $10 billion USD by 2027, according to Cybersecurity Ventures, up from around $5.6 billion USD in 2023.
Spending on information security and risk management products and services is predicted to grow 11.3 percent to reach more than $188.3 billion USD in 2023. Gartner says that remote and hybrid work, zero trust network access (ZTNA), and the deployment of cloud-based delivery models are influencing increased expenditure.
CYBERINSURANCE
BOARDROOM
---
---
VENTURE CAPITAL
Cybersecurity Ventures tracked over $15.7 billion in venture capital devoted to cybersecurity companies in 2022.
According to PitchBook, some of the most active global investors involved in cybersecurity venture capital since 2017 are Evolution Equity Partners, Insight Partners, Plug and Play Tech Center, Accel, and Sequoia Capital.
An exhaustive list of venture capital firms globally can be found in Cybersecurity Ventures' daily VC Report. These investors lead and participate in all levels of funding rounds for fledgling companies, emerging players and highfliers. 15 of these firms have been identified by Cybercrime Magazine in its first annual "Who's Who Of Venture Capital Firms in Cybersecurity."
CYBERSECURITY JOBS
BIG TECH
WOMEN IN CYBERSECURITY
Women held 25 percent of cybersecurity jobs globally in 2022, up from 20 percent in 2019 and around 10 percent in 2013. Cybersecurity Ventures predicts that women will represent 30 percent of the global cybersecurity workforce by 2025, increasing to 35 percent by 2031.
A BCG survey of female STEM graduates reveals 68 percent took a cybersecurity-related course during their studies. However, 37 percent of respondents regarded cybersecurity as a field where achieving a balance between salary, contributing to society, and maintaining a work-life balance is difficult.
It is widely assumed that most cybercriminals are male. A recent report from Trend Micro dispels this myth and finds that approximately 30 percent of cybercriminal forum participants are women.
---
---
CYBERSECURITY TRAINING
Cybersecurity Ventures predicts the global security awareness training market will exceed $10 billion annually by 2027, up from around $5.6 billion in 2023, based on 15 percent year-over-year growth.
CISSP (Certified Information Systems Security Professional) is the world's premier cybersecurity certification granted by the International Information System Security Certification Consortium, also known as (ISC)². As of July 2022, there are 156,054 (ISC)² members holding the CISSP certification worldwide.
Cybercrime Magazine highlights 12 hot security certifications for IT workers in 2023 that are valuable to employers. These include CompTIA Network+, OffSec Offensive Security Certified Professional (OSCP), CREST Registered Penetration Tester (CRT), EC-Council Certified Ethical Hacker (CEH), OffSec Certified Professional (OCSP), and TCM Security Practical Network Penetration Tester (PNPT).
CHIEF INFORMATION SECURITY OFFICERS (CISOs)
FINANCES
HEALTHCARE
Cybersecurity Ventures predicts the global healthcare cybersecurity market will grow by 15 percent year-over-year over the next five years, reaching $125 billion USD by 2025.
Furthermore, IBM claims the average cost of a data breach in healthcare — comprising of hospitals and clinics — increased by nearly 1 million USD to $10.10 million USD in 2022. Healthcare is considered critical infrastructure by the U.S. government.
Ransomware attacks against healthcare organizations doubled in the last five years, with the most common victim being health clinics, according to a JAMA Health Forum study.
INTERNET USERS
Roughly one million more people join the Internet every day. Cybersecurity Ventures estimates that six billion people were connected to the Internet in 2022, and we predict that there will be more than 5 billion Internet users in 2030, including 90 percent of the human population aged six years or older.
There are 48 billion unique mobile phone users in the world today, according to the latest data from GSMA Intelligence. Mobile security and the risks associated with a hybrid workforce are a top concern for technology leaders, alongside data center and cloud vulnerabilities.
ATTACK SURFACE
Cybersecurity Ventures predicts that global data storage will exceed 200 zettabytes by 2025. This includes data stored on private, public, and utility infrastructures, private and public cloud data centers, personal devices, and IoT (Internet-of-Things) devices.
We estimate that the world will need to secure 338 billion lines of new software code in 2025, up from 111 billion lines of new code in 2017. Our estimate is based on 15 percent year-over-year growth in new code.
Citi predicts the metaverse market could be worth between $8 and $13 trillion USD by 2030 as metaverse applications expand. Research suggested that in 2021, metaverse businesses faced 80 percent more bot attacks and 40 percent more human attacks than many other online businesses.
Mobile devices continue to replace laptops and desktop systems for many functions, including productivity, banking, payments, entertainment, and socializing. BlackBerry estimates that mobile devices generated 59.54 percent of all Internet traffic in 2022.
Over 70 percent of mobile devices worldwide ran on the Android operating system.
Continuous threat exposure management (CTEM) programs for managing the attack surface will become crucial. Gartner predicts that by 2026, organizations prioritizing CTEM security investments will experience two-thirds fewer breaches.
---
---
AUTOMOTIVE SECURITY
SUPPLY CHAINS
Gartner estimates that by 2025, 60 percent of supply chain organizations, and their chief supply chain officers, will consider cybersecurity risk a significant determinant in conducting third-party transactions and business engagements.
World Economic Forum research claims that over a third of organizations have become "collateral damage" in a third-party cyber incident. 9 out of 10 IT leaders are concerned about the cyber resilience of such third parties.
The software supply chain has become a primary target for threat actors. Over the past three years, an average 742 percent annual increase in attacks has been recorded, according to Sonatype.
In a recent KPMG survey of 1,325 CEOs, 76 percent of CEOs now believe protecting their partner ecosystem and supply chain is just as important as building their own organization's cyber defenses.
AUTHENTICATION
More than 300 billion passwords were used by humans and machines worldwide in 2021, according to the last tally by Cybersecurity Ventures.
Only 1 percent to 3 percent of transactions in the U.S. are submitted through 3DS, the finance protocol designed to authenticate users.
In 2022, Microsoft tracked 1,287 password attacks every second, equating to over 111 million attacks daily.
Ponemon Institute research estimates the average business losses across all types of authentication weaknesses ranged from $39 million USD to $42 million USD in 2022. Furthermore, 66 percent of IT security staff respondents say it is difficult, or very difficult, to distinguish employees and customers from cybercriminal imposters utilizing stolen credentials.
FEDERAL BUREAU OF INVESTIGATION
The FBI's rogue's gallery of cybercriminals has expanded rapidly, with 120 people currently featured on the agency's 'Cyber's Most Wanted' list — up from 105 people in 2022 and only 63 individuals in 2019. They are wanted for crimes including computer intrusion, wire fraud, identity theft, money laundering, extortion through ransomware, and more.
The FBI's Internet Crime Complaint Center (IC3) reports that in 2022, 800,944 cybercrime and cyberfraud-related complaints were received — a 5 percent decrease from 2021 (847,376 complaints). However, the number of complaints that the IC3 has received annually has more than doubled since 2018.
Over 7.3 million complaints have been reported since the IC3's inception, 3.6 million of which have been received in the past 5 years, equating to total losses of $27.6 billion USD.
According to the IC3, phishing is the number one reported crime, with 300,497 complaints in 2022 and an estimated loss of $52 million USD. However, investment schemes reported the highest financial loss to victims for the first time, with an associated dollar loss of $3.3 billion USD — increasing by 127 percent year-over-year.
SMALL BUSINESSES
"There are 30 million small businesses in the U.S. that need to stay safe from phishing attacks, malware spying, ransomware, identity theft, major breaches, and hackers who would compromise their security," says Scott Schober, author of the popular books "Hacked Again" and "Cybersecurity Is Everybody's Business."
43 percent of cyber attacks target small businesses, of which 60 percent of victims go out of business within six months.
The smaller the company, the fewer resources to dedicate to security — or is this a myth? A Cisco report examining the practices of SMBs (250 to 500 employees) says that less than 1 percent do not have anyone dedicated to security; 72 percent have employees dedicated to threat hunting, compared to 76 percent of larger organizations; and 56 percent have a daily or weekly patch routine. In total, 86 percent have clear metrics for assessing security process effectiveness, compared to 90 percent of larger counterparts.
---
---
DO YOU KNOW?
There are currently more than 3,500 active threat groups, including over 900 newly tracked in 2022 by Mandiant.
Organizations are notified of breaches by external entities in over 60 percent of incidents, researchers say, with the global median dwell time for internally detected incidents in 2022 being 13 days. The global median dwell time was 18 days in 2021.
The five most cyber-attacked industries over the past seven years are healthcare, manufacturing, financial services, government, and transportation. Cybersecurity Ventures predicts that retail, oil and gas, energy and utilities, media and entertainment, legal, and education (K-12 and higher education) will round out the top 10 industries for 2023.
Cybercrime is increasingly being directed at high-net-worth individuals and family offices. According to a study featured by Barclays Private Bank, more than a quarter of ultra-high-net-worth (UHNW) families, family offices, and family businesses with an average wealth of $1.1 billion USD have been targeted by a cyberattack.
Fines for violations of the European Union's landmark privacy law continue to soar. According to research from law firm DLA Piper, EU data protection authorities have handed out a total of $1.74 billion USD in fines over breaches of the bloc's General Data Protection Regulation (GDPR) since January 2022. That's up from about $1.25 billion USD a year earlier.
SOME HISTORY
AS SEEN IN CYBERCRIME MAGAZINE
---
---
– Steve Morgan is founder and Editor-in-Chief at Cybersecurity Ventures. Charlie Osborne, Editor-at-Large, contributed to the Cybersecurity Almanac.
Go here to read all of my blogs and articles covering cybersecurity. Go here to send me story tips, feedback, and suggestions.
---
About Evolution Equity
Evolution Equity Partners is an international venture capital investor partnering with exceptional entrepreneurs to develop market-leading cyber-security and enterprise software companies.
Based in New York City and Zurich, Switzerland, the firm is managed by investment and technology entrepreneurs who have built companies around the world and leverage their operating, technical and product development expertise to help entrepreneurs win.
Evolution has interest in companies utilizing big-data, machine learning, artificial intelligence, SaaS, mobile and the convergence of consumer and enterprise software to build leading information technology companies.