Kevin Mitnick. PHOTO: Cybercrime Magazine.
21 Oct

Cybersecurity's Greatest Showman On Earth: Kevin Mitnick

Posted at 13:04h

in

Blogs
KnowBe4's chief hacking officer pulls himself out of a hat in Cybercrime Magazine's Studios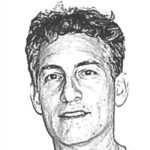 –Steve Morgan, Editor-in-Chief
Northport, N.Y. – Jan. 31, 2023
Abracadabra! Kevin Mitnick, the world's most famous hacker, suddenly appears in our East Coast studios on Oct. 19, 2019, a Saturday afternoon, at 4:38 p.m.
It's a brisk sunny day and Mitnick's hair is windswept from the breeze off Northport Harbor. He's decked out in black from head to toe — glasses, t-shirt, jeans, and sneakers. We stare.
He's a little rumpled and jet-lagged after a twelve-hour flight from Australia, and his assistant offers up a neatly pressed black button-down shirt. We say hello, and supply a hairbrush.
"Where can I buy a Red Bull?" asks the iconic cyber star. Five minutes later, we conjure up a can.
---
Cybercrime TV: Best of Kevin Mitnick
His favorite hack ever, age 16, at a McDonald's drive-thru
---
Mitnick heads to the dressing room — if our restroom qualifies for such a distinction — and he emerges moments later looking like a magician ready to perform on the Las Vegas strip. He does, after all, live nearby. And make no doubt about it, the man has got some serious tricks up his sleeve.
He gulps the energy drink over some small talk while our cameraman sets up across the hall. We muster up the confidence to ask a few questions about his background — to test the waters of where we might go with him. Mitnick's affable demeanor puts us at ease. Whatever misconceptions we had about the former fugitive are instantly laid to rest.
---
Cybercrime TV: Best of Kevin Mitnick
His first social engineering hack, age 12, riding on a bus
---
"You're on" we inform — and the five of us stroll across the hall in our strangely quiet offices on the second floor of the old Brush Building on Main Street.
The studio is dimly lit, but Mitnick's face is illuminated. There's no host needed for such an esteemed guest. Two of us ask questions from behind the camera, our video engineer handles the apparatus, and the performer's assistant looks on with great affection — regardless she's seen this show many times before.
---
Cybercrime TV: Best of Kevin Mitnick
Shopping cart competition, age 10, parking lot of Hughes Market
---
We ask away…
Tell us about your childhood and how you got involved with phone phreaking, computers, and ultimately — hacking.
What was your first hack?
Your first phishing trip?
When you were in prison, did you really spend a year in solitary confinement?
How did you become a partner and the chief hacking officer for KnowBe4, the newly minted cybersecurity unicorn?
---
Cybercrime TV: Best of Kevin Mitnick
The FBI donuts story, a must-watch classic!
---
What are your favorite hacking stories?
Watching Mitnick, we are in awe. And privileged. We watch the whole show, all by ourselves, in our home. An hour's worth of his sleight of hand, anecdotes, jokes, and tear-jerking moments are filmed.
The camera stops rolling and we walk back into our offices for a ceremonious goodbye. But Mitnick turns that into his final act. He grabs one of our business cards, holds it at arm's length, and the card disappears in a flash — literally — right before our eyes. The legendary cyber showman got his start by learning to perform magic tricks as a young boy.
---
Cybercrime TV: Best of Kevin Mitnick
Hacking from Solitary Confinement. A true phreaking story!
---
Hocus Pocus. It's 7:05 p.m. Mitnick and his assistant vanish.
Editors' Note: This story originally published in Cybercrime Magazine on Oct. 19, 2019, the day that Kevin Mitnick visited our studios. We periodically update this timeless article with new information.
New! Listen to Kevin Mitnick on the History of Hacking.
– Steve Morgan is founder and Editor-in-Chief at Cybersecurity Ventures.
Go here to read all of my blogs and articles covering cybersecurity. Go here to send me story tips, feedback and suggestions.
---
About Kevin Mitnick
Kevin Mitnick is the world's most famous hacker, bestselling author, and the top cyber security speaker. Once one of the FBI's Most Wanted because he hacked into 40 major corporations just for the challenge, Mitnick is now a trusted security consultant to the Fortune 500 and governments worldwide.
As a one-of-a-kind public speaker, Mitnick's presentations are akin to technology magic shows which include the latest hacking techniques that educate and inform while keeping people on the edge of their seats. He offers expert commentary on issues related to information security and increases "security awareness." Mitnick has been a commentator, security analyst, or interview subject for almost every major news outlet around the globe.
Mitnick is also the chief hacking officer for KnowBe4, the world's largest security awareness training and simulated phishing platform that helps organizations globally to manage the ongoing problem of social engineering.