KnowBe4 CEO Stu Sjouwerman. PHOTO: Cybercrime Magazine.
03 Jan

It Takes A Stuniverse To Raise A Cybersecurity Unicorn

Posted at 20:11h

in

Blogs
How Stu Sjouwerman built a culture of fun and a company worth $1 billion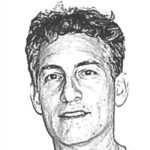 –Steve Morgan, Editor-in-Chief
Sausalito, Calif. – Jan. 3, 2020
Cybercrime Magazine tells an exciting cybersecurity story in a new documentary — "KnowBe4: The Making of a Unicorn" — that was released today.
"I can own 100 percent of a muffin or I can own 50 percent of a really large pie, so what am I going to do?" KnowBe4 founder and CEO Stu Sjouwerman asked himself in the formative days of the company.
Sjouwerman went for the pie. "I gave him — Kevin Mitnick, KnowBe4's chief hacking officer — half the company for his 30 years of hacking experience. The rest is history."
And history it is. Clearwater, Fla.-based KnowBe4 has grown from $75,000 in annual sales for 2011 to $175 million for 2019, earning itself the enviable 'unicorn' status with a billion-dollar market valuation.
---
---
The fledgling company hosts the largest security awareness training conference of its kind, KB4-CON, in Orlando, Fla. every year. Sjouwerman rattled off KnowBe4's impressive numbers while speaking at its latest event: 700 employees in eight countries; corporate offices that occupy six floors in two Tampa Bay buildings; and more than 25,000 customers globally.
"Sales saves everything" is Sjouwerman's famous saying. His next milestone is $1 billion in sales, and a $10 billion valuation. "It's the Google gospel — they don't do anything unless they can 10X it," he says.
There is however something more important than money to KnowBe4's CEO, and that's having fun. Consider, the company employs a full-time Developer of Fun and Shenanigans, as well as an Artisan of Culture and Geekery. If you get into an elevator at KnowBe4's offices, then you might find people wearing tutus on their way to ballet class.
"I never thought we'd be this big this fast, but Stu did," says Brian Jack, KnowBe4's chief information security officer.
People love it in the "Stuniverse." That would be Sjouwerman's playground — a workplace where you might see him diving into a super-sized cake, running a daily 9 a.m. all-hands meeting, or standing at a workspace in the middle of his employees.
Watch the documentary to learn how KnowBe4 started up, caught fire, and ultimately became the world's first unicorn focused exclusively on cyber awareness training for employees. You'll definitely have fun!
– Steve Morgan is founder and Editor-in-Chief at Cybersecurity Ventures.
Go here to read all of my blogs and articles covering cybersecurity. Go here to send me story tips, feedback and suggestions.