Women In Cyber. PHOTO: Cybercrime Magazine
06 Oct

Women In Cybersecurity Are Roaring During NCSAM 2020
You are invincible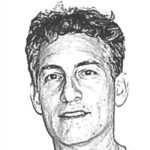 – Steve Morgan, Editor-in-Chief
Northport, N.Y. – Oct. 6, 2020
Being a man, I don't like to say too much about women in cybersecurity. Ann Johnson, corporate vice president – business development – security, compliance and identity at Microsoft once encouraged me to speak up on the topic because the industry needs men to chime in.
Some of my closest colleagues and best business friends are involved with cybersecurity in one way or another – Alissa "Dr Jay" Abdullah, Ph.D., SVP and deputy CISO at Mastercard; Sylvia Acevedo, rocket scientist and former CEO at Girl Scouts of the USA; Deneen DeFiore, VP and CISO at United Airlines; and Theresa Payton, former White House CIO, author and CEO at Fortalice. These cybersecurity leaders concur with Ann, and they are an important part of my professional support system.
October is National Cybersecurity Awareness Month (NCSAM) and for 2020, I was inspired to share something about women in cybersecurity. Ludmila Morozova-Buss, a Ph.D. student (who needs no introduction to anyone in cyber), deserves all the credit. Early this morning, she sent me a LinkedIn message asking for a quote. If not for her, then I wouldn't be writing this. Thank you, Ludmila!
---
I Am Woman
Written by Helen Reddy and Ray Burton
---
What I blurted out, for better or worse, at 7:44 a.m. EST, was this:
When it comes to women in cybersecurity, Helen Reddy, who recently passed away (on Sep. 29) at age 78, sums it up best in her 1972 hit song, "I Am Woman," which opens with, "I am woman, hear me roar in numbers too big to ignore."
My wife taught our daughter this song. To hear our 9-year-old, a Girl Scout (who earned her Cybersecurity badge), singing Reddy's lyrics, "I can do anything… I am strong… I am invincible… I am woman," is really something special. Especially when they are holding hands dancing in the kitchen.
NCSAM is a time for more awareness around the power of women and their rightful place in 50 percent of cybersecurity positions globally. The numbers are ticking up and we need to see the glass as half-full. We must continue to push hard for progress. Nothing is more important than showing young girls — our future cyber fighters — role models in our field."
I hope that quote was OK. There are louder and way more informative voices than mine roaring right now. I can hear them, and they belong to the women in cybersecurity.
Listen to Helen Reddy sing and let it be your inspiration to reach out and do something special today.
– Steve Morgan is founder and Editor-in-Chief at Cybersecurity Ventures.
Go here to read all of my blogs and articles covering cybersecurity. Go here to send me story tips, feedback and suggestions.