Cybercrime Radio. PHOTO: Cybercrime Magazine.
06 Mar

Cybercrime Radio Podcast Channel Launches To A Global Audience
First episode recorded with cybersecurity expert, Shark Tank's Robert Herjavec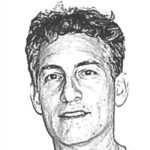 – Steve Morgan, Editor-in-Chief
Northport, N.Y. – Mar. 6, 2020
Call us the accidental podcasters.
The best things in life are unplanned. So it goes with Cybercrime Radio. Let us explain…
Our media, Cybercrime Magazine, never set out to produce podcasts. To be honest, just two years ago we barely knew anything about them.
So, we owe a debt of gratitude to Erin McLean, senior vice president of marketing communications at Herjavec Group. She dialed us up back in the summer of 2018 about interviewing Shark Tank's Robert Herjavec, their founder and CEO.
Film an interview with an Emmy award-winning personality? Record a podcast with one of the most well-known executives in our industry? Not something we'd done before, but McLean had faith. And trust us, you have to work long and hard to earn it from her — as it should be.
We met McLean in Morristown, N.J. on August 14, 2018, where Herjavec was the guest speaker at The Wealth Retreat. We set up our hardware, which seemed sophisticated to us at the time, but pales in comparison to our current road gear. In walks Herjavec and minutes later we're filming — our host (and now CSO) Scott Schober alongside the Shark going one-on-one.
At the conclusion of the thirty-minute interview covering cybercrime and cybersecurity trends, we ask Herjavec if he has time to record a (audio) podcast. Just in case the answer was Yes, we had a small table and some other equipment set up in the same room.
"I've always loved Radio," exclaimed Herjavec. "Let's do it!"
Radio? That's what Herjavec called it — and we never forgot. Such amateurs at the time, we barely knew the difference between radio programming and podcasts! But hey, the Shark's calling the shots and who are we to suppose it should be any different.
Radio it is. Herjavec puts on the headphones opposite another one of our hosts, and he turns into a different person, literally. "I'm Batman," says Herjavec, on our first real podcast. Huh? We're recording one of the most popular TV personalities as he takes on another persona to wax on why high school students should ponder an education and future career in cybersecurity.
Nine minutes and thirty-three seconds (9:33). That's exactly how long it took to record the podcast with Herjavec. "Wow, that was great, one of the best segments I've done," said Herjavec at the time.
Robert Herjavec on the radio. At least that's what it was to us. And him.
Since that day, we've learned an awful lot about podcasting and sound. And we definitely learned it the hard way. It's taken us nearly two years to slowly learn the art and science of producing podcasts. And to be honest, we've learned most of it by accident.
Even after the great cyber Shark recorded with us, we didn't have our sights set on becoming a podcaster. Our core business of research was expanding, and we were on the heels of our Cybercrime Magazine launch – which took off must faster than we'd anticipated. On top of that, our video journalism (which spun off audio tracks) was occupying a lot of our production time.
Inching our way towards becoming a podcaster, without realizing it, we wound up recording with dozens of tech and cybersecurity industry personalities and experts — such as Frank Abagnale, the inspiration for Steven Spielberg's 2002 film, Catch Me If You Can, starring Leonardo DiCaprio as Abagnale and Tom Hanks as the FBI agent fast on his heels.
During one of our podcasts, Craig Newmark, billionaire philanthropist and founder of craigslist, revealed himself to be part cybersecurity nerd. Listening to his advocacy for women in cyber, vets in tech, and more, was another nudge towards radio-style programming for our media. Newmark, coincidentally, was born in Morristown, N.J.
The tipping point for us, if there was one, is credited to none other than Theresa Payton, former White House CIO, actress on the TV show Hunted, and one of our nation's most highly regarded cybersecurity experts. Payton agreed to host our first official podcast series, the weekly CISO Minute, which is sponsored by KnowBe4.
The CISO Minute was named one of the 5 best podcasts in 2019 by ClearanceJobs, the largest security-cleared career network specializing in defense and intelligence jobs for professionals with security clearance. The feedback from CISOs and security practitioners on the CISO Minute set us on a path leading to more podcasts.
While mapping out the podcast strategy, our team built Cybercrime Studios, a state-of-the-art room across the hall from Cybercrime Magazine's offices, outfitted with top of the line gear for audio and video production.
Paul Spaulding is our GM for production, and his role is another accident. It's a long story, but Paul hardly planned to school himself on how to build a studio, or head up podcast programming with some of the top cyber experts globally.
Then there's Suzanne Kattau-Marill, our new senior editor and podcast producer. While this is not exactly what she was planning, Suzanne brings more than twenty years of tech industry media experience to the role.
When it came time to launch our podcast channel on Cybercrime Magazine, the name was a no-brainer: Cybercrime Radio. And so was the domain: Cybercrime.Radio. While we are not an actual radio station — our studio vibe, productions, and forthcoming calendar resemble one. And who knows, an actual radio station may be another accident waiting to happen.
The Cybercrime Radio programming started up last month, and several new podcast series are launching this month and next. Each one of them is part of our Cybercrime Magazine podcast and RSS feed. You can listen on our SoundCloud channel, Apple Podcasts, Google Podcasts, and your favorite players.
New Podcasts
Cybercrime Radio is launching with these exciting podcast series, and others.
Keep an ear out on Cybercrime.Radio for more podcasts. If you might be an accidental podcaster too, then give us a shout and pitch us your idea.
Robert Herjavec — thanks for putting the Cybercrime Radio bug in our ear! We'll be talking to you soon… on the 'radio'…
– Steve Morgan is founder and Editor-in-Chief at Cybersecurity Ventures.
Go here to read all of my blogs and articles covering cybersecurity. Go here to send me story tips, feedback and suggestions.