Cybersecurity Videos. PHOTO: Cybercrime Magazine.
01 Jan

5 Best Cybersecurity Videos To Watch In 2021
Kick off the New Year with our editors' favorites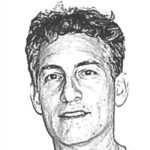 – Steve Morgan, Editor-in-Chief
Sausalito, Calif. – Jan. 1, 2021
In 2020 the team at Cybercrime Magazine produced a documentary, short films, and videos with celebrity guests. We also edited cutting edge product demos, company profiles, a series on women in cyber, book reviews, news stories, and more.
It wasn't easy for our editors to select their 5 favorite cybersecurity videos from 2020, but here they are.
---
KnowBe4: The Making of a Unicorn
This 23-minute documentary tells the story of how a pure cybersecurity startup went from zero to a company worth $1 billion in less than 10 years. Read the story
---
Steve Katz: The World's First CISO
Where did he work? How was he hired? Where did the chief information security officer title come from? This and more in an intimate short film on an industry pioneer. Read the story
---
Theresa Payton: Cybersecurity Found Her
Our first in a series of short films on women in cybersecurity. Meet the former White House CIO, author, entrepreneur, actress, and one of our nation's top cybercrime fighters. Read the story
---
Kevin Mitnick: My Favorite Hack
The world's most famous hacker takes us back in time to a McDonald's Drive-Thru, when he was 16 yrs. old. The iconic phone phreaker gives us all the details. Read the story
---
Ori Eisen: The World's Fastest Cybersecurity Demo
The founder and CEO at Trusona shows CISOs and security teams how to go passwordless … and it only takes 9 seconds to watch. Remote demos are indispensable during the COVID-19 pandemic. Read the story
---