28 Oct

Cybersecurity Entrepreneur On A Mission To Eliminate Passwords

Posted at 12:48h

in

Blogs
Trusona's CEO Ori Eisen Demos the Future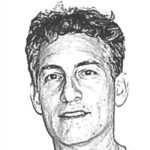 – Steve Morgan, Editor-in-Chief

Northport, N.Y. – Oct. 28, 2020
Any cybersecurity expert will tell you that they'd like to give passwords the finger.
"We have to get rid of passwords," says Frank W. Abagnale, whose riveting story provided the inspiration for Steven Spielberg's 2002 film, Catch Me If You Can, starring Leonardo DiCaprio as Abagnale and Tom Hanks as the FBI agent fast on his heels.
"Passwords are for treehouses and they've been around since 1964," adds Abagnale, one of the world's most respected authorities on forgery, embezzlement, and secure documents. Secret handshakes and codes don't cut it anymore.
Ori Eisen, founder and CEO at Trusona (think True + Persona), is showing the world how to rid itself of passwords. It takes him all of 10 seconds to give a demo that puts CISOs and security practitioners in a state of awe.
If you're a white hat, then Eisen will let you look under the hood. Abagnale, now a trusted advisor to Trusona, applauds Eisen for allowing top experts to attempt cracking his technology. If they can circumvent it and take down the house, then the bad guys can too.
---
Cybercrime TV: Going Passwordless Is Easier Than You Might Think
Ori Eisen, founder and CEO at Trusona, shows us how.
---
Typing on a keyboard is old school for authentication, and it stirs a rage in some users. With nearly 300 billion passwords belonging to humans and machines in 2020, IT help desk staff are overwhelmed with resets. But that's the least of a CISO's worries considering more than half of people in a recent poll admitted to reusing passwords across multiple sites, consequently increasing their organization's exposure to cyberattacks.
Password hygiene stinks and many CISOs use outside firms to handle the dirty laundry, but even their encrypted databases are at risk, according to Independent Security Evaluators.
Eisen encourages going passwordless can be simple — with proper planning.
The easiest way to get there may be to start in a group such as your IT department and on a specific system like desktop logins. Change the Windows 10 login to a passwordless login, then cascade that trust to a single sign-on (SSO) authentication scheme, which will eliminate passwords for most systems.
"Don't let your stack hold you back," says Eisen. If properly equipped, then you could go passwordless in less than two hours.
Perhaps the CISO's biggest challenge is elevating the consequences of not going passwordless to the C-suite. Eisen spends a good deal of time in boardrooms, and he doesn't need FUD (Fear, Uncertainty, Doubt), an unsavory sales tactic commonly used by vendors. Instead, he's armed and ready with arguably the world's fastest and most effective cybersecurity demo.
Eisen urges business and security leaders that going passwordless is not a futuristic concept. More than 600 organizations, including some of the world's largest, already rely on Trusona's solution.
Fortune 500 and Global 2000 companies are on different paths to the same destination: No more vulnerable logins.
"About 91 percent of our users don't enter a password, whether it's on a Mac or a PC," exclaimed Bret Arsenault, corporate vice president and CISO at Microsoft, in an interview with Cybercrime Magazine in New York City last year. "We get to use all the biometric sensors to actually enable something that is a better user experience and has more security, which is the panacea for any CISO."
M12, Microsoft's venture fund, was a participant when Trusona raised $20 million in a round of funding led by Georgian Partners earlier this year. Other investors include Kleiner Perkins, OurCrowd, Seven Peaks Ventures, and Akamai.
VCs invest into founders as much as the companies in their portfolio. Prior to Trusona, Eisen founded 41st Parameter, the leading online fraud prevention and detection solution for financial institutions and e-commerce, which was acquired by Experian in 2013 in a deal valued at $324 million.
Eisen, who's been known to call himself "the VP of whatever it takes to win," penned a 5-minute summary for anyone who wants to learn more about his company and its "Trusonauts." Or, if you've got the interest and time, then read his "No Passwords Manifesto," which concludes by quoting the French poet, novelist, and dramatist Victor Hugo — "All the forces in the world are not so powerful as an idea whose time has come."
It's clear the planet will be passwordless one day. It's just a matter of time.
– Steve Morgan is founder and Editor-in-Chief at Cybersecurity Ventures.
Go here to read all of my blogs and articles covering cybersecurity. Go here to send me story tips, feedback and suggestions.
– Eli Kirtman, a freelance writer based in Cincinnati, Ohio, contributed to this story.
---
About Trusona
Trusona is the pioneer and leader in passwordless authentication.
Stolen or weak passwords are responsible for over 80 percent of breaches, and Trusona's mission is to thwart cybercrime by eliminating them from the user experience.
Over 600 organizations, including some of the world's largest financial services and health care companies, rely on Trusona's solutions.
Trusona was founded in 2015 by cybersecurity expert Ori Eisen, is funded by Kleiner Perkins and M12 (Microsoft Ventures) and advised by Frank Abagnale, renowned fraud prevention expert, and the subject of Catch Me If You Can.
Eisen is a softie at heart and also devotes time to combating online child exploitation with THORN, and donates free soccer balls around the world to children who have never had one.