03 Mar

Official Cybercrime Video
Official Cybercrime Video
FROM THE EDITORS AT CYBERSECURITY VENTURES
Q1 2018
Cybersecurity experts from across the globe will come together at New York Institute of Technology (NYIT), where Cybersecurity Ventures will film its first-ever Official Cybercrime Video.
ON AIR
World's leading cybersecurity experts to gather for a day of collaboration
Invitation-only filming at New York Institute of Technology (NYIT) on Mar. 21, 2018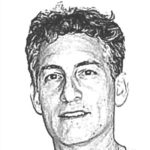 – Steve Morgan, Editor-In-Chief
Sausalito, Calif. – Jan. 8, 2018
Go big or go home. That sums up our decision to film the first-ever Official Cybercrime Video. And we're going big on this! Here's some background, and exactly what we're doing…
In August 2016, Cybersecurity Ventures released its Official Annual Cybercrime Report which predicted cybercrime damages will cost the world $6 trillion annually by 2021, up from $3 trillion in 2015.
In October 2017 — after 15 months of major media outlets and industry experts globally corroborating the prediction — which led to widespread press coverage on the report, Cybersecurity Ventures released its most recent Official Annual Cybercrime Report. The 2017 report reinforced the 2016 prediction with additional supportive data.
In addition to a groundswell of media coverage on the report — there have been a large number of vendors, associations, governments, universities, and conference producers, which have used data from our cybercrime report for their own reports, white papers, events, presentations, speeches, TV appearances, blogs, and other.
We've received countless inquiries to help further organize the community around our report. In response, we're producing a one-of-a-kind video featuring top cybersecurity experts from around the world — all under one roof in a mansion on the renowned Gold Coast of Long Island.
HISTORIC LOCATION
Cybercrime video will be shot on location at NYIT de Seversky Mansion
Hosted by Former White House CIO Theresa Payton
Cybersecurity Ventures will be filming the first annual Official Cybercrime Video — the first ever of its kind — on Mar. 21, 2018, at New York Institute of Technology (NYIT), which the National Security Agency (NSA) and the Department of Homeland Security (DHS) have designated as a National Center of Academic Excellence in Cyber Defense Education (CAE-CDE) through academic year 2021.
Our Host is Theresa Payton, the first female to serve as White House Chief Information Officer, when she oversaw IT operations for the President and his staff from 2006 to 2008. Theresa was recently featured as the Deputy Director of Intelligence Operations in the new hit show CBS' Hunted. She is CEO and Chief Advisor at Fortalice Solutions, LLC, a world-class cybersecurity consulting firm.
Our venue is the historic NYIT de Seversky Mansion, situated on the campus grounds in Old Westbury, N.Y., a 25-minute car ride from JFK or LaGuardia airport.
This is a private invitation-only gathering, which will feature some of the top minds and most well-respected people in our industry.


There are no sponsors or profit motives behind the video, which will be released by Cybersecurity Ventures in Apr. 2018. No monies will ever be charged or collected from the video, which will be freely distributed to the world via global media outlets and social media.
The Official Cybercrime Video is designed to educate the public — including parents of young children, teenagers, high school and college students, teachers in K-12 and higher ed, small to mid-sized business owners and managers, C-Suite executives and IT leaders at major corporations, government workers at all levels in all nations, and the media — around the cybercrime threat we face, and how cyber fighters globally are bonding together to protect the world.
Special distribution of the video will be aimed at all High Schools in the U.S. and internationally.
TALKING POINTS
Thought leaders join together in talking cyber to the world
Topics include cybercrime impact on society, cybersecurity workforce shortage, and education
Dozens of experts, such as Robert Herjavec, will share their knowledge and insights on these topics:
Cybercrime damage and how it's affecting the world
Ransomware growth and its impact on people and organizations
Cyber threats to power grids and industrial control systems (ICS)
Cybersecurity market expansion and opportunities
Cybersecurity companies joining together to combat cybercriminal activity
Chief Information Security Officers (CISOs): Who they are and what they do
Women and minorities in cybersecurity
K-12 and college students in cybersecurity
Cybersecurity education for business executives and IT workers
Security Awareness Training for employees at organizations globally
How citizens globally can cyber protect themselves
Hackers and what you need to know about them (White Hats and Black Hats)
Career opportunities in the cybersecurity field
The non-event format is designed to engage our world's foremost experts on cybersecurity in an up-close and personal setting — collaborating and networking with each other during filming. The host and camera crew spend their entire time circulating for one-one-one interviews with participants and audience members.


The Editors at Cybersecurity Ventures are hand-picking founders, CEOs, and key technology executives from Cybersecurity 500 companies — with demonstrable on-camera experience, to participate in the video. In addition, we are targeting our reach-out to the cybersecurity community for inclusion of experts in the areas of employment, venture capital, journalism, and others who have made a material positive impact on the industry. Finally, there will be noteworthy Chief Security Officers and Chief Information Security Officers in the video.
An invitation-only audience will include local community members interested in cybercrime and learning about cybersecurity — including a local Girl Scouts Troop getting ready to earn their first cybersecurity badges, NYIT faculty and students involved with cybersecurity, local high school students thinking about an education and career in cybersecurity, local law enforcement, and others. Select audience members will be captured in the video as they interact with the cybersecurity experts on-hand.
A list of confirmed participants will be posted here shortly.
In addition to the filming, the day promises to be a unique networking opportunity for all of the participants.
SCHEDULE
What to expect on the day of filming
Full day of one-on-one and group interviews with our hosts and the media
Come as you are, be who you are. Business casual, suit-and-tie, jeans and sneakers, that's the attire. We want to capture everyone for who they are, not who we want them to be. Be yourself on film day.
Participants and members of the media are asked to arrive between 8am and 8:30am. Filming begins at 9am. Breakfast will be served from 8am to 9am, and Lunch will be served from Noon to 1pm.
Film day is a social gathering of top cybersecurity experts and thought leaders. There will be stimulating conversation and networking, with music playing in the mansion.
Our hosts and camera crew will be roving around the mansion for up close and personal interviews with all of the participants. We will also capture participants networking and speaking to each other during the day – and some one-one-one dialogue will be filmed.


Ahead of film day, we will have already exchanged with each participant on what topic they'll speak on – and the context. The host and film crew will have their bios for reference and introduction on film.
At our host and film crew's discretion, a participant may be filmed for 30 seconds to a minute — or up to several minutes at a time. And some participants will be revisited for an additional topic(s).
The Phi Beta Cyber Society will host a segment in which participants will be filmed speak with high school students in the mansion.
Throughout the day, everyone will be free to move around, connect their laptops and mobile devices to secure WiFi, and use their phones as-needed. Informal demos and presentations may occur as part of the off camera networking.
Members of the media will also be conducting one-on-one interviews and group discussions at their discretion.
The day will wrap up at around 4pm.
TRAVEL
Location, directions and hotels
Participants should plan to arrive for breakfast in the mansion at 8am
NYIT campus in Old Westbury, N.Y. is a 25 minute car ride from JFK or LaGuardia airport. Driving directions and local hotels
RELEASE
Official cybercrime video will release in April 2018
All participants will be able to embed in their own media and share.
All participants, including members of the media, are generously donating their time and covering their own travel and lodging costs to take part in the filming. As a gesture of appreciation and to acknowledge their contribution, each person's name, title, and company will appear on screen when they are interviewed. Their names will also appear in the credits at the end of the video.
Cybersecurity Ventures will publish the Official Cybercrime Video on the web at OfficialCybercrime.com — which will replace the content you are reading now. All participants will be permitted to embed the video on their corporate websites and other media, and will receive special instructions from us on how to do that.
ABOUT NYIT
New York Institute of Technology (NYIT)
School of Engineering & Computing Sciences
New York Institute of Technology (NYIT) is a dynamic, highly ranked, and accredited not-for-profit university committed to educating the next generation of leaders, and to inspiring innovation and advancing entrepreneurship.
Our 10,000 students representing 50 states and 100 countries at campuses around the world become engaged, technologically savvy physicians, architects, scientists, engineers, business leaders, digital artists, health care professionals, and more.
NYIT School of Engineering & Computing Sciences offers high-quality undergraduate and graduate programs to prepare students for advanced studies and challenging positions in business, government, and industry.
The National Security Agency (NSA) and the Department of Homeland Security (DHS) have designated NYIT as a National Center of Academic Excellence in Cyber Defense Education (CAE-CDE) through academic year 2021.
NYIT School of Engineering and Computing Sciences, hosts the Annual Cybersecurity Conference in New York City — now in its 9th year — which brings together cyber experts from academia, business, and government.
The recent grand opening of NYIT's new cybersecurity lab showcases critical research being conducted by faculty and students in the NYIT School of Engineering and Computing Sciences.
Nada Marie Anid, PH.D., is the first female dean of NYIT's School of Engineering and Computing Sciences, who also created NYIT's state- and federally-funded Entrepreneurship and Technology Innovation Center (ETIC), a New York State-certified incubator focusing on Cybersecurity, Medical Devices, and Energy and Green Technologies. She oversees 80 engineering and computing sciences faculty members and nearly 3,500 graduate and undergraduate students at NYIT campuses located in Manhattan and Old Westbury, N.Y., Canada, China, and the Middle East. Dean Anid is on the Board of Advisors for Cybersecurity Ventures, and she will be a participant in the Official Cybercrime Video.