Cybersecurity Ventures Newsletter. PHOTO: Cybercrime Magazine.
28 Feb

Q2 2019 Cybercrime Magazine Newsletter
What's happening at Cybersecurity Ventures. Join Our Mailing List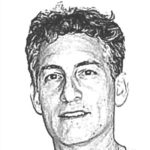 – Steve Morgan
Sausalito, Calif. — Apr. 6, 2019
Welcome to the second edition of the Cybercrime Magazine Quarterly Newsletter. It's hard to believe, but Cybersecurity Ventures launched its very own online magazine almost one year ago. We'll be celebrating our anniversary on April 16th.
Before we recap the latest happenings at Cybersecurity Ventures, a quick note to our readers — we are now accepting "Letters To The Editor" and will begin publishing them in Q2 2019. We welcome short, succinct submissions, and will selectively share them with our followers.
RSA CONFERENCE
RSA Conference USA 2019 in San Francisco is where the world talks cybersecurity — and one firm measured the volume this year. In order to understand the influencer network of the Twitter conversation powered by 42,000 attendees, 700 speakers, 650 exhibitions, 17 keynotes, and 550 sessions, Onalytica analyzed 128,900 posts during the 4 days (Mar. 4-8) of the giant event and identified the top 100 most influential cybersecurity professionals. Cybersecurity Ventures @CybersecuritySF is excited to be named on the list (no. 67).
The Cybercrime Magazine crew filmed several interviews on the exhibition floor and in other spots at RSA Conference, including one with former Apple Engineer Rob Ross, the victim of a million dollar SIM card hack.
---
---
ASK THE CISO
We kicked off our 'Ask The CISO' series of podcast video interviews with Fortune 500 and Global 2000 CISOs (chief information security officers) late last year and they'll continue through the end of 2019. To date, we've interviewed top CISOs and CSOs from Xerox, Aetna / CVSHealth, Northwell Health, U.S. Bancorp., IBM, Delta Airlines, Schneider Electric, and GE Aviation. The first 25 interviews are sponsored by Fortinet, one of the four largest cybersecurity companies globally.
Debbie Wheeler is the CISO at Delta Airlines. Her previous positions include CISO at Freddie Mac, global CISO at Ally Financial, Inc., and CISO at Fifth Third Bank. She has also held senior information security roles at JPMorgan Chase & Co., Bank One, PNC Bank, and Allegheny Health. Debbie shared her background and industry insights in a recent interview filmed with Cybercrime Magazine at the FutureCon cybersecurity conference in Atlanta, Ga.
---
---
CYBERSECURITY ALMANAC
Cisco and Cybersecurity Ventures published the first annual edition of the 2019 Cybersecurity Almanac, a handbook containing 100 of the most pertinent facts, figures, predictions and statistics for tracking cybercrime and the cybersecurity market.
Cybercrime Magazine met Gee Rittenhouse, SVP and GM of Security at Cisco, for an interview at the Manhattan campus of New York Institute of Technology (NYIT). It was a great discussion about securing the cloud, the power of trust, advice for CISOs, and the Cybersecurity Almanac.
Cybersecurity is very complex with a lot of numbers flying around. The problem for everyone involved is how to stay in the know. "There is confusion in the marketplace. As we adopt new technologies, it's very hard to keep up, so the Cybersecurity Almanac is all in one place, in a very concise format," said Rittenhouse.
---
---
WOMEN IN CYBERSECURITY
Cybersecurity Ventures recently recalculated the number of women in cybersecurity based on a broader definition of positions covered. We've evolved the roll call from traditional "IT security (a.k.a. Information security)" titles found mainly in mid-sized to large organizations, to the "cybersecurity" roles in a much larger and fast-growing industry.
Research from Cybersecurity Ventures, which first appeared in the media early last year, predicts that women will represent more than 20 percent of the global cybersecurity workforce by the end of 2019. This is based on in-depth discussions with numerous industry experts in cybersecurity and human talent; vetting; analyzing and synthesizing third-party reports, surveys, and media sources; and conducting our own list compilation.
"I started out often being the only woman in the room — and now I'm seeing not only more women in the room, but also women of color. That makes me happy on so many levels," Rosa Smothers, SVP of Cyber Operations at KnowBe4, told Cybercrime Magazine at the RSA Conference in San Francisco.
---
---
EXPERT NETWORK
Cybercrime Magazine has launched an Expert Network consisting of guest media commentators and smartphone journalists from around the globe. Our experts contribute weekly, monthly, quarterly, and periodic video based reporting that keeps our readers on the cutting edge of cyber.
Former White House CIO Theresa Payton is a globetrotting cybersecurity CEO, author, keynote speaker, and actress. Her company, Fortalice Solutions — a cybersecurity intelligence and operations provider — has been on the front lines of hundreds of incident responses.
Theresa's first report late last month covered incident response — and her 2-minute video generated a lot of buzz from our readers. She's agreed to provide our readers with a weekly video report for the rest of 2019.
---
---
FBI CYBER DIVISION
The Cybercrime Magazine team traveled to Washington D.C. for a one-on-one podcast interview with Amy Hess, executive assistant director of the Criminal, Cyber, Response and Services Branch at the Federal Bureau of Investigation. Hess had a lot to say about cybercrime, cybersecurity and how the FBI patrols cyberspace.
"This is how we live these days. It's all about the technology — and that means for the criminals and the people who threaten our national security," said Hess. "The cyber division is the crux of where the organization is going. The FBI has to be able to adjust and adapt to the environment in which these people [cyber criminals] operate."
---
---
MAILING LIST
Subscribe to the Cybercrime Magazine mailing list. will not sell, rent or share your contact information with anyone. We will never send you third party promotional messages. By subscribing, you will receive our newsletter and periodic announcements.
– Steve Morgan is founder and Editor-in-Chief at Cybersecurity Ventures.
Go here to read all of my blogs and articles covering cybersecurity. Go here to send me story tips, feedback and suggestions.