Former White House CIO Theresa Payton. Photo: Cybercrime Magazine.
20 Mar

Incident Response: Do You Have A Kill Switch On Your Software And Hardware?
Former White House CIO Theresa Payton advises CISOs on best practices for IR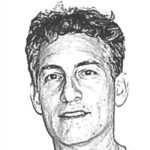 – Steve Morgan, Editor-in-Chief
Sausalito, Calif. – Mar. 20, 2019
Theresa Payton is a globetrotting cybersecurity CEO, author, keynote speaker, and actress. Her company, Fortalice Solutions — a cybersecurity intelligence and operations provider — has been on the front lines of hundreds of incident responses.
We asked Theresa to share some tips for CISOs (chief information security officers) on IR, and she responded with this (on-the-fly) two-minute video clip for Cybercrime Magazine readers. She always goes above and beyond for us!
---
---
"Be sure you have a kill switch," says Theresa, also the former White House CIO. She strongly advises kill switches for IoT devices, apps, and operating systems that manage back office functions.
In the event of an incident, CISOs and their security teams should be asking themselves if they have a kill switch on their software and hardware — and still have limited functionality to operate as a business.
Watch the short video to hear what Theresa has to say about updating your IR playbook, and more valuable thoughts for security executives.
Hopefully, you'll never need her advice, but if you do — then it will serve you well.
Stay tuned for more IR advice from Theresa.
– Steve Morgan is founder and Editor-in-Chief at Cybersecurity Ventures.
Go here to read all of my blogs and articles covering cybersecurity. Go here to send me story tips, feedback and suggestions.