FutureCon Boston. PHOTO: Cybercrime Magazine.
14 Oct

New England Clam Chowder And The Top Cybersecurity Companies in Boston
FutureCon event brought together local, national, and global cyber experts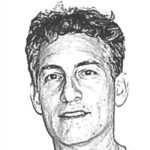 – Steve Morgan, Editor-in-Chief

Northport, N.Y. – Oct. 14, 2019
If you know me and you're in the cybersecurity space, then we've probably met on LinkedIn. Admittedly, I don't get out much these days — although our team certainly does.
Don't get me wrong. I'm definitely a social being, but it's more productive for our research and editorial when I stay put. As our business has grown year-over-year, I've had an unplanned hiatus (from conferences) which up until last week lasted for more than three years.
Earlier this year, my co-author Di Freeze and I wrote the book "Women Know Cyber: 100 Fascinating Females Fighting Cybercrime." One of the people in the book, Kim Hakim, is founder and CEO for FutureCon Events, a producer of regional cybersecurity conferences. So we agreed to do a book signing at Hakim's Boston event. To be honest, it was the one closest to our offices on Long Island.
An early departure from home on a cool sunny October day and I'm headed to Boston — New England style of course — via the Cross Sound Ferry. It was a nice car ride to the ferry driving through the North Fork vineyards to reach the east end of Long Island. The Orient Point ferry terminal looks like something out of a 1950's Time Life Magazine. An hour and twenty minutes cruising across the Long Island Sound and the smell of salt air beats the security lines in an airport and the cabin pressure on a plane. And the New England clam chowder they served was a whole lot better than a JetBlue meal.
We reached land in New London, Conn. and the drive to my hotel was only an hour and forty-five minutes. I broke it up with a stop off for dinner at a cozy restaurant in Providence, R.I.
The Revere Hotel Boston Common was a great choice for the local FutureCon cybersecurity conference. I arrived at around 8 p.m. the night before the event, and was up early the next morning for breakfast and networking with some of the exhibitors and attendees.
FutureCon is all about intimacy. They bring the best elements of a big show — keynote speaker, an expert panel, and an expo hall, into a smaller local format. In this setting, you really get to know people and take your time.
I'd never done a book signing until last week. But the FutureCon setting made me feel right at home. More than 100 people stopped by for a free copy of the book and some cybersecurity talk. The first person to walk over was Mark Aiello, president of CyberSN, a cybersecurity staffing firm headquartered in Boston. A couple of hours later, our crew filmed an impromptu interview with Aiello, who was also on hand to represent the Eastern Mass. chapter of (ISC)2, a non-profit organization which specializes in training and certifications for cybersecurity professionals.
---
---
The first presentation of the day was from Scott Schober, a cybersecurity expert, author, and inventor, and Cybercrime Magazine's guest host. He announced the first-ever "Hot 150 Cybersecurity Companies To Watch in 2020" list, which is researched and compiled by the editors at Cybersecurity Ventures.
Schober pointed out that eleven of the top cyber companies in Mass. were named to the list:
BitSight, Boston MA, Security Ratings Platform
Cyberreason, Boston MA, Cyber Defense & Response Platform
Digital Guardian, Waltham MA, Enterprise Data Loss Prevention
GreatHorn, Waltham MA, Email Threat Protection Platform
iBoss, Boston MA, Secure Cloud Gateway
Imprivata, Lexington MA, Cybersecurity for Healthcare Providers
Rapid7, Boston MA, Enterprise Cloud Security Platform
Recorded Future, Somerville MA, Unified Threat Intelligence Solution
ReversingLabs, Cambridge MA, Advanced Malware Analysis Platform
RSA, Bedford MA, Digital Risk Management Solutions
Veracode, Burlington MA, Application Security Platform
The FutureCon events are heavily attended by the locals, but they have a nice mix of national and global companies sponsoring and exhibiting as well — and the Boston event included another thirteen that were named to the Hot 150:
A10, San Jose CA, Security Analytics & Management
Barracuda, Campbell CA, Email, App, Data & Cloud Security
BeyondTrust, Johns Creek GA, Privileged Access Management
Centrify, Santa Clara CA, Privileged Access Management
Darktrace, Cambridge, UK, Artificial Intelligence for Cybersecurity
ESET, Bratislava, Slovakia, Cybersecurity for Home & Business
Forcepoint, Austin TX, Integrated Cloud Security Platform
Fortinet, Sunnyvale CA, End-to-End Infrastructure Security
Okta, San Francisco CA, Identity & Access Management Platform
Skybox Security, San Jose CA, Risk Analytics for Cybersecurity
Synack, Redwood City CA, Crowdsourced Penetration Testing
Tenable, Columbia MD, Cloud Exposure Platform
Watchguard, Seattle WA, Cybersecurity Products & Services
Deb Briggs, CSO for Netscout Systems in Westford, Mass., stopped by for a book and some stimulating conversation. She's great! No surprise she was asked to sit down with New Hampshire's Edna Conway, FutureCon's keynote speaker and CSO of Cisco's Global Value Chain, for a captivating fireside chat.
Some of the other Mass. area companies in the FutureCon vendor room included:
Dtonomy, Cambridge MA, Incident Response Platform
Preveil, Boston MA, Encrypted Email & File Sharing
ZeroNorth, Boston MA, Application & Infrastructure Security
IOvations, Burlington MA, Risk Mitigation & Cyber Defense
Baramundi, Framingham MA, Endpoint Security Management
The plated lunch was delicious — grilled chicken breast, mixed vegetables, and mashed potatoes — and super informative. Alan Ross, chief architect for X-Labs at Forcepoint, gave a great talk while we dined.
The afternoon consisted of more networking, book signings, and a panel session on the dark web, insider threats, and cyber resilience.
My highlight of the day was meeting Teresa Zielinski, CISSP, senior vice president and global chief information security officer for GE Power. She drove from Schenectady, N.Y. to come film an interview with Cybercrime Magazine. Afterwards, we discussed women in our field and what the Girl Scouts of the USA are doing to educate K-12 girls on cybersecurity.
There's been a lot of buzz about the FutureCon cybersecurity conferences, but I needed to experience one of the events for myself. It was well worth it.
By the end of the day, I was exhausted and needy for another bowl of chowder before driving home. And I didn't have to look any further than across the street from the hotel — to a Legal Sea Foods restaurant, part of the iconic chain started in Cambridge, Mass. in 1950. The fish soup hit the spot, and so did the salmon. The perfect end to my day in Boston.
The journey home to Long Island got me thinking — I really do need to get out more. But once back to Northport, it was no wonder why I rarely leave.
– Steve Morgan is founder and Editor-in-Chief at Cybersecurity Ventures.
Go here to read all of my blogs and articles covering cybersecurity. Go here to send me story tips, feedback and suggestions.