Don't Get Hacked. PHOTO: Cybercrime Magazine.
15 Dec

Mastercard On Fighting Cybercrime And Mastering Cybersecurity
In collaboration with Cybersecurity Ventures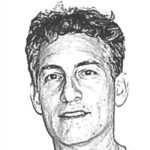 – Steve Morgan, Editor-in-Chief
Sausalito, Calif. – Dec. 15, 2022
"The cost of cybercrime is expected to reach $10.5 trillion (annually) by 2025, (according to Cybersecurity Ventures). That's a mind-boggling number. So it's never been more important that we innovate and create solutions to keep consumers safe, to keep their data safe." – Ajay Bhalla, President, Cyber and Intelligence, Mastercard at Bloomberg's Technology Summit, 2022.
Mastercard proclaims its purpose is to connect and power an inclusive digital economy that benefits everyone, everywhere by making transactions safe, simple, smart and accessible.
When it comes to cyber safety, or a lack of it, Mastercard has continuously educated everyone from small business owners to chief information security (CISOs) at the world's largest organizations.
For the past two years, Cybersecurity Ventures has been producing the Mastering Cyber podcast series featuring a weekly one-minute episode hosted by Alissa (Dr Jay) Abdullah, PhD, deputy chief security officer & senior vice president of Emerging Corporate Security Solutions at Mastercard.
We're excited to announce that Mastercard and Cybersecurity Ventures will be bringing Mastering Cyber to our listeners for another year in 2023.
Mastercard's lessons on cybercrime and cybersecurity can also be found in its newsroom as well as media outlets globally.
MASTERCARD ON CYBERCRIME
Some highlights on Mastercard and their innovations in collaboration with research from Cybersecurity Ventures over the past few years:
---
---
WOMEN IN CYBERSECURITY
"You can't be what you can't see," said Ron Green, executive vice president and chief security officer at Mastercard, in the Women Know Cyber documentary produced by Cybersecurity Ventures and sponsored by Mastercard. Green's message is spot on, and a call for highlighting role models that girls and women can follow into our field.
The documentary is based on the book Women Know Cyber: 100 Fascinating Females Fighting Cybercrime. Mastercard's Dr Jay, also CISO Ambassador for Cybersecurity Ventures, appears in the book and the documentary.
---
---
The latest statistics covering women in cybersecurity are featured in the documentary. Women hold 25 percent of cybersecurity jobs globally in 2022, up from 20 percent in 2019, and around 10 percent in 2013. Cybersecurity Ventures predicts that women will represent 30 percent of the global cybersecurity workforce by 2025, and that will reach 35 percent by 2031.
"It's a dream job, it's innovative, it's impactful, and I feel very fortunate that Mastercard found me and I love it," said Sarah Clark, senior vice president, Digital Identity at Mastercard, in the Women Know Cyber documentary.
Cybersecurity Ventures is excited about our collaboration with Mastercard, and we look forward to more of it in 2023 and beyond.
– Steve Morgan is founder and Editor-in-Chief at Cybersecurity Ventures.
Go here to read all of my blogs and articles covering cybersecurity. Go here to send me story tips, feedback and suggestions.