FutureCon Events. PHOTO: Cybercrime Magazine.
23 Feb

FutureCon Brings Its Next Generation Cybersecurity Conference To The Lone Star State
CISOs and C-suite executives mingle with cybersecurity companies in Dallas, Texas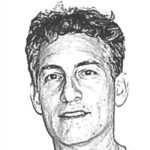 – Steve Morgan, Editor-in-Chief
Northport, N.Y. – Feb. 23, 2019
Cybercrime Magazine covered the first FutureCon cybersecurity conference last month in Atlanta, and it was one of the best regional events we've witnessed.
For its second event, on January 30, FutureCon set up shop in the desert. More than 100 attendees showed up in Scottsdale, Ariz. for a full day of presentations, networking, and dining at the Hilton Scottsdale Resort and Villas.
FutureCon's most recent event took place on February 21 at the Dallas/Addison Marriott Quorum By The Galleria, where they shone a light on state and local government. The featured keynote speaker was Chris Chiancone, chief information officer at City of Plano, Texas. Chiancone previously held CISO and senior IT positions with the cities of McKinney, Texas and Colorado Springs, Colo.
Kim Hakim, founder of FutureCon and a highly respected U.S. Navy veteran turned infosecurity entrepreneur, informed Cybercrime Magazine that her third conference in 2019 turned out an exciting group of senior IT and cybersecurity executives that were on hand networking with the vendor community.
---
---
"Much like our first two events, the FutureCon App kept everyone updated on the current and future trends in cybersecurity, allowing attendees to interact with their peers and the world's security leaders in real-time, and extending the FutureCon experience beyond the event," said Hakim.
The event sponsors included Symantec, HID, Micro Focus, WhiteHat Security, Tenable, Cisco, Ensilo, JASK, Rackmount IT, ASI Security, Xena Networks, CI Security, Arctic Wolf Networks, Garland, Spirion, Cybereason, and Databank.
Next up for FutureCon this month is Los Angeles on February 27. March dates include St. Louis and Chicago. The cybersecurity conferences will be in 24 cities throughout 2019.
– Steve Morgan is founder and Editor-in-Chief at Cybersecurity Ventures. Go here to read all of my blogs and articles covering cybersecurity.
Go here to send me story tips, feedback and suggestions.