FutureCon Events. PHOTO: Cybercrime Magazine.
07 Feb

FutureCon Brings Its Next Generation Cybersecurity Conference To The Desert
CISOs and C-suite executives mingle with cybersecurity companies in Scottsdale, Arizona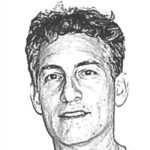 – Steve Morgan, Editor-in-Chief
Northport, N.Y. – Feb. 6, 2019
Cybercrime Magazine covered the first FutureCon cybersecurity conference last month in Atlanta, and it was one of the best regional events we've witnessed.
For its second event, on January 30, FutureCon set up shop in the desert. More than 100 attendees showed up in Scottsdale, Ariz. for a full day of presentations, networking, and dining at the Hilton Scottsdale Resort and Villas.
Kim Hakim, founder of FutureCon, and a highly respected U.S. Navy veteran turned infosecurity entrepreneur, conveyed what took place at her latest venue — and shared some quotes.
"It was an honor and a privilege to give the keynote speech at the standing room only-packed event," said keynote speaker Dr. Rebecca Wynn, CISSP, CRISC, CASP, CCISO, and head of information security and data protection officer (DPO) at Matrix Medical Network, a specialized in-home and mobile clinic healthcare provider based in Scottsdale, with offices in Largo, Fla.
After her speech, Wynn spent hours speaking with her peers and the FutureCon sponsors and exhibitors … which spilled over to LinkedIn when she returned to work the next day and her (FutureCon) post received 5,000 views. "I recommend that CIOs and security leaders attend at least one FutureCon event," said Wynn.
---
---
Debbie Christofferson with the Cloud Security Alliance led a very well-received panel covering the Dark Web, insider threats, and cyber resilience.
"The FutureCon App kept everyone updated on the current and future trends in cybersecurity, allowing attendees to interact with their peers and the world's security leaders in real-time, and extending the FutureCon experience beyond the event," said Hakim.
The event sponsors included Check Point, Cisco Security, Darktrace, Ensilo, Forcepoint, Fortinet, MediaPro, Micro Focus, Mimecast, PhoenixNap, PCI Security, Respond Software, and Tenable Security.
Next up for FutureCon this month is Dallas, Texas, on February 21, and then Los Angeles, Calif., on February 27. The cybersecurity conferences will be 24 cities throughout 2019.
– Steve Morgan is founder and Editor-in-Chief at Cybersecurity Ventures. Go here to read all of my blogs and articles covering cybersecurity.
Go here to send me story tips, feedback and suggestions.