13 Aug

7-Year-Olds Warn On Cybercrime, Hackers, Ransomware, And Stolen Passwords

Girl Scouts Troop 1574 from Long Island, N.Y. show off some of their new STEM and cybersecurity skills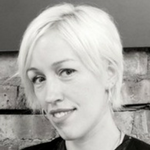 – Georgia Reid

Northport, N.Y. – Aug. 15, 2018
Today, there are 2.6 million Girl Scouts—1.8 million girl members and 800,000 adult members working primarily as volunteers —

in the USA
In June of 2017, Girl Scouts of the USA announced that they were planning new national Girl Scout Cybersecurity badges for girls in grades K–12
Thanks to an initiative started in 2017 by Sylvia Acevedo, CEO of Girl Scouts of the USA, girls in grades K-12 are getting trained in fundamentals of cybersecurity.
"Sylvia Acevedo has launched an initiative with the potential to make more of a positive impact on the global cybercrime epidemic and cybersecurity workforce shortage than any other program to date," says Steve Morgan, founder, and Editor-In-Chief at Cybersecurity Ventures. "The size and scale of the Girl Scouts of the USA, and the way that they are introducing cyber to young girls is unprecedented. They will be a model for other Girl Scouts globally, Boy Scouts, and our entire industry. Our firm has devoted time and resources to help train a local Daisies Troop due to Sylvia's vision and the subsequent introduction of cybersecurity badges for the girls. Sylvia Acevedo is, in our eyes, the undisputed Cybersecurity Person Of The Year."
Since last June of 2017, when the Girl Scouts of the USA announced that new national Cybersecurity Badges, Girl Scouts across America have been diligently working on earning their badges to demonstrate mastery of introductory cybersecurity programming. According to a press release, "The new badges will deepen the existing commitment that Girl Scouts has made to science, technology, engineering and math (STEM) by using the organization's unique, 'fun with purpose' K–12 curriculum that inspires girls to embrace and celebrate scientific discovery in their lives at all ages."
Acevedo stated "At Girl Scouts of the USA, we recognize that in our increasingly tech-driven world, future generations must possess the skills to navigate the complexities and inherent challenges of the cyber realm. From arming our older girls with the tools to address this reality to helping younger girls protect their identities via internet safety, the launch of our national cybersecurity badge initiative represents our advocacy of cyber preparedness―and our partnership with Palo Alto Networks makes a natural fit for our efforts. It is our hope that our collaboration will serve to cultivate our troops' budding interest in cybersecurity by providing access to invaluable knowledge that may otherwise not be available to girls―in communities across the United States."
The Girl Scouts Troop 1574 from Northport in Suffolk County (Long Island), N.Y., recently stopped by Cybercrime Magazine's East Coast office to show off some of their new skills.
These girls, at a mere age of 6 or 7 years old, have taken their first steps towards receiving their cybersecurity badges by taking an introductory STEM course with a local programmer.
"Young girls are society's future cybercrime fighters," writes Morgan in a 2018 story appearing in CSO. "There are lots of opportunities for girls in cybersecurity. The problem is they don't know what those opportunities are."
It seems Acevedo, who calls herself a "Lifelong Girl Scout, STEM champ, and advocate for girls and youth education," recognizes an opportunity for these girls. Not only will it prepare them to securely use digital tools in everyday life, but it will also open doors to a lucrative and important career in cybersecurity.
Let's see what these girls can teach us about their cyber knowledge. View the video, filmed in July 2018 at Cybercrime Studios in Northport, N.Y., here:
---
---
We asked troop leader and parent Gillian Tucker about how one can teach a 6 or 7-year-old child about the basics of engineering a computer program:
"It started out with them doing a secret handshake, to teach them a little bit about patterns and to warm them up to an activity. They loved that. Then for the next activity, we worked with an engineer. They used graham crackers, gumdrops, marshmallows, and toothpicks. They built towers out of them, and the idea was they had to be stable. The idea was to teach them about persistence. So this was a metaphor for building a program and learning to keep trying even when it doesn't work out."
The girls also went to the Apple store, where they all got a tablet and learned how to use a software program to make their stories "come alive."
Troop leader and mother Cristin Mathiez stated that these activities are the basis of the "Think Like A Programmer" TAP program for the Daisy age group (grades K-1). The major takeaway for the scouts at this age is to make problem-solving fun by using programs, and letting these young people know "they have what it takes to continue exploring STEM."
Educating children about cybersecurity at a young age is of paramount importance for a more secure society. And as it turns out, adults could use some more knowledge in this area as well. Girl Scouts volunteer adult members are likely to benefit from some knowledge out of the Girl Scouts program as they learn alongside the younger members.
A 2017 Pew Research Center survey finds that adult Americans (over the age of 18 years old) were pretty unclear about cybersecurity terms and concepts. They were only able to get the answer correct more than half the time on just 4 of 13 questions. America's cybersecurity knowledge is so lacking that even basic topics were a challenge, such as how to identify the most secure password from a list. And many Americans fail to follow cybersecurity best practices in their own lives, like sharing their passwords with friends.
According to a Forbes article, one question on the survey was about Ransomware: "Criminals access someone's computer and encrypt the user's personal files and data. The user is unable to access this data unless they pay the criminals to decrypt the files. This practice is called…" The correct answer is "Ransomware". Forty-eight percent of adults got it right, 9% got it wrong and 43% weren't sure.
Sorry, grownups. These questions are so easy, a 6-year-old can answer them correctly.
For more information on more female role models in the world of cyber, like Sylvia Acevedo, check back weekly as we update our list of the top Women In Cybersecurity To Follow On Twitter.
– Georgia Reid