Cybersecurity Careers. PHOTO: Cybercrime Magazine.
03 Aug

Cybersecurity Job Postings
Career news, resources, and opportunities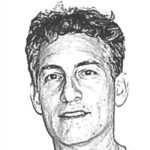 – Steve Morgan, Editor-in-Chief
Sausalito, Calif. – Nov. 5, 2019
We wrote the book (well, sort of, it's a report) on cybersecurity jobs.
The New York Times reports that a stunning statistic is reverberating in cybersecurity: Cybersecurity Ventures' prediction that there will be 3.5 million unfilled cybersecurity jobs globally by 2021, up from one million positions in 2014.
Despite industry-wide efforts to reduce the skills gap, the open cybersecurity headcount in 2021 will be enough to fill 50 NFL stadiums.
"It's a full-on war for cybertalent" one industry veteran who specializes in recruiting and placing senior-level information security executives told the Los Angeles Times.
High-profile leaks have turned cybersecurity experts into must-hire candidates — and job seekers have the numbers on their side — a zero percent unemployment rate, according to Monster.com.
It's a hot job market right now, and Cybercrime Magazine features the hottest employers that you need to know about.
Featured Employer
GE Aviation Is Recruiting For Ambitious Defenders Of Cyberspace
For those looking to be part of a culture that develops groundbreaking (and very cool) technology, works with a team that focuses on protecting the world's airspace and our national security and has one of the catchiest taglines we've ever heard — Where Ambition Meets Opportunity — now is your chance. View Jobs
---
---
Hot Jobs
View and apply for jobs directly with employers:
Resources
Special reports and articles from the editors at Cybercrime Magazine:
Career News
Our editors are continuously compiling articles, reports, and resources covering cybersecurity employment.
Go here for more cybersecurity career news. There are new stories posted weekly.
– Steve Morgan is the founder and Editor-in-Chief at Cybersecurity Ventures.
Go here to read all of my blogs and articles covering cybersecurity. Go here to send me story tips, feedback and suggestions.