Cybersecurity certification programs. PHOTO: Cybercrime Magazine.
14 Feb

10 Hot Cybersecurity Certifications For IT Professionals To Pursue In 2021
Ongoing education in cyber defense can lead to a bump in pay and career advancement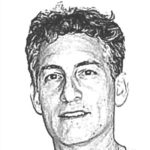 – Steve Morgan, Editor-in-Chief
Northport, N.Y. — Aug. 18, 2020
IT workers with security certifications tend to have significantly higher average salaries — around 15 percent more — than those without them, according to a global IT skills and salary study conducted by Global Knowledge.
Cybersecurity Ventures predicts that there will be 3.5 million unfilled cybersecurity jobs by 2021, up from 1 million openings in 2014.
Every IT position is also a cybersecurity position now. Every IT worker, every technology worker, needs to be involved with protecting and defending apps, data, devices, infrastructure, and people.
So, which cybersecurity certifications are the most valuable? That depends on who you ask, and how you look at it. While some certifications pay more than others (check out the survey), the differences are negligible between some of them — and they're all valuable.
Before you review our list of 10 hot certifications, we want to tell you about the Ultimate Cybersecurity Training Bundle from ITU Online. It includes their most popular Ethical Hacking v10 & CompTIA PenTest+ courses. And they guarantee the lowest price. This amazing bundle includes lifetime access, 10 courses, and 170+ hours.
10 Hot Cybersecurity Certifications
Here are 10 hot security certifications for IT workers in 2020, compiled by the editors at Cybercrime Magazine:
---
ITU Online is the One-Stop for Comprehensive IT Training Solutions
The flexibility of at your own pace, on demand training
---
"If you know cybersecurity, then you've got a job for life," says Robert Herjavec, a Shark on ABC's Shark Tank and CEO of Herjavec Group, a $300 million cybersecurity company.
For newbies not sure of where to start, we recommend the CompTIA Security+ program, which is part of ITU Online's Ultimate Cybersecurity Bundle, an incredible value. Nab that certification and you'll be able to call yourself a cybersecurity pro.
To get an idea of the future career options, Cybercrime Magazine publishes a list of 50 cybersecurity titles that every job seeker should be aware of.
If you've already been in the field, then you might want to look at the top 5 security jobs that pay over $200,000.
Cybercrime damages are predicted to cost the world $6 trillion annually by 2021, up from $3 trillion in 2015. Cybersecurity Ventures expects that there will be continuous demand for experienced cybersecurity professionals over the next decade — which makes certifications a worthwhile investment.
– Steve Morgan is founder and Editor-in-Chief at Cybersecurity Ventures.
Go here to read all of my blogs and articles covering cybersecurity. Go here to send me story tips, feedback and suggestions.
---
Sponsored by ITU Online
ITU Online is the leader in providing online IT training courses. Unlike others in the industry, we build all of our curriculum "in house" using our 3 digital production studios at our corporate headquarters.
By using proven educational concepts and sound instructional design principles, we create the highest quality courses in the IT training field.
To deliver our standard for quality, we employ only the leaders in our field to create our award winning training courses. ITU has won 4 Best in Biz Awards covering Company of the Year, Fastest Growing Company of the Year, Creative Department of the Year and Most Innovative Company of the Year. These awards solidify what our students already know; which is that we provide courses unmatched in quality at a price point lower than the competition.