Cybersecurity News. PHOTO: Cybercrime Magazine.
24 Oct

Cybercrime Bytes: Who's Being Phished, Security Help Wanted, SheHacks 2019

Posted at 13:32h

in

Blogs
Weekly news that keeps you on the cutting edge of cybersecurity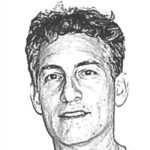 –Steve Morgan, Editor-in-Chief
Sausalito, Calif. – Oct. 24, 2019
This week's rundown is sponsored by KnowBe4, the world's leading platform for security awareness training and simulated phishing.
— The 21 most in-demand jobs for 2021 include cybersecurity project managers and blockchain developers. Reader's Digest
— A cybersecurity career is more than coding. For college grads and career changers that are into video gaming and solving puzzles, the field could be for you. ColoradoBiz Magazine
— Parents, teachers, friends, and the security community need to nurture children that have a natural desire to get involved with technology, and possibly security. SC Magazine
— Employers worldwide are struggling to fill job vacancies, and it will only get worse: Closing the cybersecurity skills gap through innovation. Entrepreneur
— Kevin Mitnick, the world's most famous hacker, performed some magic in Cybercrime Studios this past weekend. Cybercrime Magazine
— Colorado law enforcement officers were the latest to get advanced darknet and cryptocurrency training from Homeland Security Investigations' (HSI) Cyber Crimes Center. Multi Briefs
— KnowBe4 is sponsoring a weekly "Who's Being Phished" 30-second video beginning on Nov. 1. The program will run for a year. Cybercrime Magazine
---
---
— Thought leaders from Raytheon and Girl Scouts of the USA on how to get more girls excited about STEM education and inspired to pursue STEM fields such as cybersecurity. Arizona Daily Star
— Robert Herjavec shares his top 5 resources to combat phishing scams during National Cyber Security Awareness Month (NCSAM). Cybercrime Magazine
— The 20 coolest cybersecurity jobs include threat hunter, penetration tester, forensic computer analyst, incident responder, and malware analyst. SANS Institute
— Cyber Security Market Boom: Research from Cybersecurity Ventures and Gartner helps explain why investors should consider cybersecurity focused ETFs. Zacks
— FutureCon Announces Next Gen Cybersecurity Conferences In 27 Cities Across N. America for 2020. Cybercrime Magazine
— Card skimming is nowhere near obsolete, and costs consumers millions of dollars a year at ATMs and gas pumps. Cybercrime Magazine
— Microsoft has reiterated its commitment to advocate for women with an interest in security engineering through the SheHacks annual HackFest Festival. Tech-ish.com
— A successful digital transformation strategy demands a flexible approach to talent and embracing diversity. IoT World Today
More next week.
– Steve Morgan is founder and Editor-in-Chief at Cybersecurity Ventures.
Go here to read all of my blogs and articles covering cybersecurity. Go here to send me story tips, feedback and suggestions.