Cybersecurity News. PHOTO: Cybercrime Magazine.
30 Mar

Cybercrime Bytes: Stock Crunch, Criminalizing Ransomware, Podcasts Vs. Webinars

Posted at 13:08h

in

Blogs
Weekly news that keeps you on the cutting edge of cybersecurity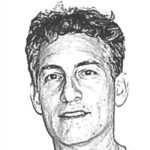 – Steve Morgan, Editor-in-Chief
Sausalito, Calif. – Mar. 30, 2020
This week's rundown is sponsored by SmartBrief on Cybersecurity, your top resource for daily cybersecurity updates, delivered straight to your inbox.
— The Coronavirus selloff will level the playing field for cybersecurity stocks. Investors will need to evaluate if their investments can overcome the risk that too much supply inherently brings to a marketplace. Expect to see smaller vendors repeatedly challenged by large players. Forbes
— Laws are on the books in 48 states regarding how data breach notifications should be handled. More than 300 separate bills have been introduced across 43 states, with 31 states enacting legislation on cybersecurity and five states criminalizing ransomware. GCN
— The COVID-19 outbreak has canceled sales presentations, conferences, and marketing programs. In response, some cybersecurity companies are rushing to replace these with new media programs. Podcasts hold out the best ROI, and they are far better than webinars. Cybercrime Magazine
— Former Saturday Night Live cast member Jon Lovitz has landed a role in the cybersecurity industry. Lovitz will be one of the primary voice actors for Ninjio's upcoming security awareness training videos. Ninjio provides a training platform that uses engaging, 3- to 4-minute Hollywood-style micro-learning episodes. Cybercrime Magazine
— Cybersecurity Ventures puts open cybersecurity jobs worldwide at 3.5 million by next year. "That might seem like a daunting figure, but think of it like this: there are approximately 174 million unemployed people worldwide," says Kurt John, chief cybersecurity officer at Siemens USA. "Say one percent are in the pool of potential candidates; that fills fifty percent of the need." Atlantic Council
— Cybersecurity certifications validate knowledge of current security technologies and roles. They are especially helpful for IT professionals with some related experience looking to move to a career in cybersecurity, or for information security specialists aspiring to advance their careers. Six hot certs in 2020 are CompTIA Security+, CISSP, CISA, CISM, CEH, and CRISC. GoCertify
— As South Africa enters total lockdown, most of the country is operating from home offices. In the midst of the COVID-19 pandemic, Arcserve has released a ransomware readiness assessment for businesses in the country. ITWeb
---
Cybercrime Radio: Former White House CIO Theresa Payton
Everything you wanted to know about ZOOM security but were afraid to ask.
---
— The top cybersecurity news sites for 2020, compiled by the editors at Cybersecurity Ventures, was published last week. The list includes pure-play cyber media properties as well as some of the largest news outlets globally. Cybercrime Magazine
— KnowBe4 has seen Covid-19 phishing scams in three waves. Initially, there were messages that purported to come from the WHO and the CDC. The second wave saw cybercriminals trying new approaches to trick users into clicking on malicious content. Now, researchers are seeing repurposed standard phishing templates turned into coronavirus-related phishing scams. Catalyst
— By 2022, there's going to be $50 billion spent on endpoint security controls. Endpoint security means the securing of end-user devices like mobile devices, desktops, and laptops; essentially, access points to an enterprise network that can be exploited by cybercriminals. Daily Hive
— Although the role of the CFO isn't traditionally rooted in knowing the ins and outs of technology, today part of their job is to bridge the gap between business and technology, including cybersecurity. CFO Dive
— With an estimated average of 5,400 attacks on Internet of Things (IoT) devices every month, it's clear to see why security standards have been rapidly evolving in the last 12 months. As 5G connectivity expands, and we move towards a world of a trillion connected devices, government and industrial bodies are looking to implement preventative measures to protect against security vulnerabilities. IoT Now
— Digital Defense was one of only five Texas companies listed on Cybercrime Magazine's 2020 Hot 150 cybersecurity companies that features the most innovative companies that focused on cybersecurity. Founded in 1999, Digital Defense provides cloud-based solutions through their patented technology Frontline Cloud, a threat and vulnerability management platform. San Antonio Business Journal
— Cybercriminals are taking advantage of the global Coronavirus pandemic by creating new ways to scam people based on fear tactics. According to the Official Cybercrime Report by Cybersecurity Ventures, cybercrime damage costs could potentially double due to the COVID-19 outbreak. Clarksville Online
— The Cybersecurity Pop Quiz, which contains 24 multiple choice questions and an answer key, is a special free resource intended for remote / home office workers during the Coronavirus outbreak. Cybercrime Magazine
More next week.
– Steve Morgan is founder and Editor-in-Chief at Cybersecurity Ventures.
Go here to read all of my blogs and articles covering cybersecurity. Go here to send me story tips, feedback and suggestions.
---
Sponsored by SmartBrief on Cybersecurity
This week's rundown is sponsored by SmartBrief on Cybersecurity, your top resource for daily cybersecurity updates, delivered straight to your inbox.
SmartBrief on Cybersecurity provides:
Summaries of what matters to you, written by expert editors to save you time and keep you informed and prepared
A daily snapshot of the latest advancements in cybersecurity with news from Politico, New York Times, CIO.com, Inside Cybersecurity and other leading sources.
Sign up for SmartBrief on Cybersecurity.