Cybersecurity News. PHOTO: Cybercrime Magazine.
17 Oct

Cybercrime Bytes: Smartphone Protection, Careers In 2025, Cybersecurity Budgets

Posted at 10:53h

in

Blogs
Weekly news that keeps you on the cutting edge of cybersecurity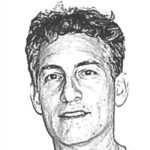 –Steve Morgan, Editor-in-Chief
Sausalito, Calif. – Oct. 17, 2019
This week's rundown is sponsored by KnowBe4, the world's leading platform for security awareness training and simulated phishing.
— How do smartphone users send and receive messages without the fear of hackers intervening? Viber CEO Djamel Agouna explains. The Phnom Pehn Post
— What will a cybersecurity career look like in 2025 with the explosion of technologies such as cloud, AI, machine learning, and IoT devices? EC-Council University
— Cybersecurity budgets are rising at large enterprises, and security services are outpacing software; SMBs spend less. IBM Security Intelligence
— Minister of Science, Energy and Technology, Hon. Fayval Williams, is calling on Jamaicans to become more aware of cyberthreats and to safeguard their data. Jamaica Information Service
— Federal (U.S.) CIOs are zeroing in on zero trust, which fundamentally focuses on establishing new perimeters around sensitive and critical data. DarkReading
— The @WomenKnowCyber list, researched and compiled by Cybersecurity Ventures, has reached 3,700 names and is continuing to grow daily. Cybercrime Magazine
— Scott Schober, cybersecurity author, inventor, and expert, reviews the book "Women Know Cyber: 100 Fascinating Females Fighting Cybercrime" and gives it a 5-star rating. Cybercrime Magazine
---
---
— Ransomware: Law firms urged to follow the rule of three — 1) have local isolated backups, 2) store data in different types of devices, 3) backup data outside of your offices. Wisconsin Lawyer
— In the future, it will become increasingly difficult to avoid cyber breaches — so boards at large organizations must ensure that they are prepared for an attack. Financier Worldwide
— Di Freeze is writing a series of short stories on women in the cybersecurity field from across the globe. The first 6 have been published. Cybercrime Magazine
— NAB, Australia's largest business bank, is kicking off a cybersecurity roadshow to teach cyber protection skills to small businesses in the country. The Australian
— Cybersecurity channel partners in Ireland are encouraged to train staff straight from college via apprenticeships in order to plug their skills gaps. TechCentral.ie
— Herjavec Group is named Editors' Choice for MSSPs on Cybersecurity Ventures' Hot 150 Cybersecurity Companies to Watch in 2020 list. Cybercrime Magazine
— A NASSCOM report shows that India alone will need one million cybersecurity professionals by 2020; institutes are responding with specialized training programs. Analytics India Magazine
— Berkeley Varitronics Systems demonstrates Skim Scan, a hardware device used to protect ATMs, gas pumps, and POS systems from cyberattacks. Cybercrime Magazine
More next week.
– Steve Morgan is founder and Editor-in-Chief at Cybersecurity Ventures.
Go here to read all of my blogs and articles covering cybersecurity. Go here to send me story tips, feedback and suggestions.