Cybersecurity News. PHOTO: Cybercrime Magazine.
11 Feb

Cybercrime Bytes: RSAC Security Scholars, The Hot 150 List, Cybercrime Radio Launches

Posted at 14:38h

in

Blogs
Weekly news that keeps you on the cutting edge of cybersecurity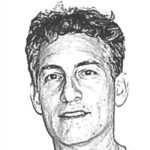 – Steve Morgan, Editor-in-Chief
Sausalito, Calif. – Feb. 11, 2020
This week's rundown is sponsored by SmartBrief on Cybersecurity, your top resource for daily cybersecurity updates, delivered straight to your inbox.
— RSA Conference USA 2020 announced the addition of the RSAC Security Scholars Poster Pitch-Off to its RSAC AdvancedU programming, a series of programs that provide outreach to college students to introduce and encourage a career in cybersecurity and supports education throughout the various stages of a career within the industry. Business Wire
— Cybersecurity Ventures announced the "Hot 150 Cybersecurity Companies to Watch in 2019" at the FutureCon cybersecurity conference in the fall of 2019. The annual list will be updated for 2020 at the end of Q1 2020. Cybercrime Magazine
— Cybercrime Radio has launched as a new channel featuring cybersecurity podcasts from thought leaders and subject matter experts globally. Mastercard, Avast, KnowBe4 and others are sponsoring the initial programming. Cybercrime Magazine
— Insurance broker Aon, which already has a cyber consulting business, reported it has acquired Cytelligence Inc., a Canadian-based cybersecurity firm that provides incident response advisory, digital forensic expertise, security consulting services and cybersecurity training for employees. Insurance Journal
— The top 8 in-demand cybersecurity jobs for 2020 are: Ethical Hacker; Information Security Analyst; Penetration Tester; Digital Forensic Analyst; Security Software Developer; Chief Information Security Officer (CISO); Security Architect; and Incident Handler. EC-Council
— Organizations critically need to hire IT people who are cybersecurity-savvy. A recent survey of IT decision makers by the Centre for Strategic and International Studies found that 82 percent of employers lack the cybersecurity skills they need — and 71 percent are suffering direct and measurable damage to their organizations as a result. People Matters
— As a result of cyberattacks on healthcare providers, the U.S. Department of Health and Human Services created the Health Care Industry Cybersecurity Task Force, whose report declared that "healthcare cybersecurity is in critical condition." Intouch Solutions
---
---
— The vast majority of insider threats (64 percent) are the result of negligence and lax employee behavior, while 13 percent come from user credentials being compromised. Security Magazine
— Indiana Tech, a private, not-for-profit university founded in Fort Wayne, Ind., has achieved 100 percent job placement for its cybersecurity program students before graduation for at least the last eight years, Hansen said. Some receive senior-level offers with salaries of more than $100,000. The Journal Gazette
— Worldwide spending on information security products and services will exceed $1 trillion between 2017-2021, according to a report from Cybersecurity Ventures. Security testing is said to be one of the areas fueling this rapid growth and the sector itself could well become a $4 billion market by 2025. SC Magazine
— Ongoing education in cyber defense can lead to a bump in pay and career advancement. Cybersecurity Ventures provides a list of 10 hot cybersecurity certifications for IT professionals to pursue in 2020. Cybercrime Magazine
— Some companies pledge to make their customers whole following a data breach. Charles Schwab is one of them. On its website, Schwab promises to cover 100 percent of losses in customers' accounts due to unauthorized activity. Not all companies make such promises, however, as they are required only to investigate reported hacks for fraudulent activity and report the incident to the police. 401K TV
— The Saudi National Cybersecurity Authority launched an anti-cyberbullying initiative. The organization also unveiled a program to empower women working in the industry. Saudi Arabia, Arab world's largest economy, is steadily increasing its cybersecurity capabilities and is currently the most secure state among the Arab nations. The National
— The WiCyS 2020 Conference from Mar. 12-14 in Aurora, Colo. is sold out! But there are still sponsorship opportunities available. Women in CyberSecurity (WiCyS) is the premier organization with national reach dedicated to bringing together women in cybersecurity from academia, research and industry to share knowledge, experience, networking and mentoring. Cybercrime Magazine will be filming a documentary on women in cybersecurity at the WiCyS conference. WiCyS
— Cybersecurity Ventures is a media sponsor for the second year in a row at RSA Conference USA 2020 in San Francisco from Feb. 24-28. Save $300 with this limited time Special Registration. RSA Conference
More next week.
– Steve Morgan is founder and Editor-in-Chief at Cybersecurity Ventures.
Go here to read all of my blogs and articles covering cybersecurity. Go here to send me story tips, feedback and suggestions.
---
Sponsored by SmartBrief on Cybersecurity
This week's rundown is sponsored by SmartBrief on Cybersecurity, your top resource for daily cybersecurity updates, delivered straight to your inbox.
SmartBrief on Cybersecurity provides:
Summaries of what matters to you, written by expert editors to save you time and keep you informed and prepared
A daily snapshot of the latest advancements in cybersecurity with news from Politico, New York Times, CIO.com, Inside Cybersecurity and other leading sources.
Sign up for SmartBrief on Cybersecurity.