Cybersecurity News. PHOTO: Cybercrime Magazine.
07 Nov

Cybercrime Bytes: Ransomware Statistics, NYC Cyber Jobs, Yahoo! Refunds

Posted at 13:05h

in

Blogs
Weekly news that keeps you on the cutting edge of cybersecurity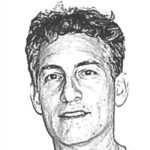 –Steve Morgan, Editor-in-Chief
Sausalito, Calif. – Nov. 7, 2019
This week's rundown is sponsored by KnowBe4, the world's leading platform for security awareness training and simulated phishing.
— Global ransomware damages will be $20 billion by 2021, up from $5 billion in 2017. Companies will fall victim to a ransomware attack every 11 seconds in 2021, an increase from every 40 seconds in 2016. Forbes
— Cyber NYC plans to create 10,000 jobs in cybersecurity over the next few years. Cybercrime Magazine
— Yahoo! breach victims from the U.S. and Israel who had free email accounts registered from January 2012 to December 2016 can get between $100 and $25,000 USD provided they present proof of damage or opt for free credit monitoring for two years. Cybercrime Magazine
— 2020 Women In Cybersecurity Resource Guide is a comprehensive handbook with relevant reports, lists, videos, news, associations, companies, and events, all in one place. Cybercrime Magazine
— To fill the growing demand for cybersecurity experts, Tampa, Fla. companies are tapping into their veteran workforce. Veterans News Report
— The cybersecurity unemployment rate is at zero percent in 2019, where it's been for the past 8 years. Cybersecurity Ventures
— Fortune 500 and Global 2000 CISOs will reduce the number of point security products in use at their corporations by 15-18 percent in 2019. Cybercrime Magazine
---
---
— In the constantly evolving cyber threat landscape, we need out of the box thinking, pattern recognition, idea generation, problem solving and innovation — the hard-to-find skills that can exist within those who are neurodiverse. National Cyber Security Alliance
— PwC found that companies with over 5,000 employees experienced a meaningful (cyber) crisis every year. Security Insider Access
— A failure to perform simple safety measures such as multi-factor authentication (MFA) a.k.a. two-factor authentication (2FA) is one of the biggest reasons organizations become cyberattack victims. Association of International Certified Professional Accountants (AICPA)
— There are 38 international (non-U.S.) companies on Cybersecurity Ventures' Hot 150. Israel, the world's no. 2 exporter of cyber technology, leads the way with 18 companies. The UK has 7, and Canada has 5. Cybercrime Magazine
— Cybersecurity expert Scott Schober reviews the book "Women Know Cyber: 100 Fascinating Females Fighting Cybercrime." Cybercrime Magazine
— 90 percent of new cars will be connected to the Internet by the end of 2020. Hackers will use those vehicles to exploit vulnerabilities and steal sensitive data. CIO Review
— Approach email with extreme caution. Law firm websites and legal professionals' LinkedIn profiles are a phishing data mine for bad actors. JD Supra
— Hacking can take various forms, from unintended hacks by "script kiddies" — unskilled hackers — to organized cybercriminals all the way up to multi-year efforts by nation-state groups. The Republic
More next week.
– Steve Morgan is founder and Editor-in-Chief at Cybersecurity Ventures.
Go here to read all of my blogs and articles covering cybersecurity. Go here to send me story tips, feedback and suggestions.