Women In Cybersecurity. PHOTO: Cybercrime Magazine.
04 Nov

2020 Women In Cybersecurity Resource Guide
Compiled by the editors at Cybercrime Magazine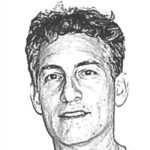 –Steve Morgan, Editor-in-Chief
Sausalito, Calif. – Nov. 4, 2019
We are excited to announce our first-ever resource guide covering women in cybersecurity.
Our goal is to provide a comprehensive handbook with relevant reports, lists, videos, news, associations, companies, and events, all in one place.
Our editors will be updating the guide with new resources throughout 2020.
---
---
RESOURCES
Report: Women Hold 20 Percent Of Cybersecurity Jobs In 2019
Cyber has a gender problem, if our industry continues to regurgitate numbers from a 6-year-old report that states an alarmingly low percentage of women hold security positions. The number of women in the cybersecurity field has been recalculated to 20 percent, up from 11 percent in 2013.
The @WomenKnowCyber Twitter list of women in the cybersecurity field, the largest of its kind, is compiled and curated by Cybersecurity Ventures. The list contains nearly 5,000 names and it is updated every day. We've been researching and crowdsourcing names since starting up the list in the summer of 2018.
Women Know Cyber: 100 Fascinating Females Fighting Cybercrime
Women Know Cyber is an enlightening book for students, parents, educators, and the cybersecurity community. It features cybersecurity experts from across the globe, with varying backgrounds, who stand out for protecting governments, businesses, and people from cybercrime — and for their contributions to the community.
Women In Cybersecurity Profiles, by Di Freeze
Di Freeze, the managing editor for Cybercrime Magazine, is writing an ongoing series of in-depth stories covering some of the most interesting women in cybersecurity. Di is an exceptional storyteller, and we've received praise from our audience ever since her first story published. We will be publishing new profiles throughout 2020.
Women In Cybersecurity Associations
There's no shortage of associations, Twitter lists, LinkedIn groups, and meetups for women in the cybersecurity field. Virtually any woman who wants to connect and interact with her peers can become a member of these 50 associations located in the U.S. and internationally. We will be adding more of them in 2020.
Women Owned Cybersecurity Companies
This list of more than 75 woman-owned cybersecurity companies in the U.S. and internationally provides the business name, website, principal owner, brief description, and location for each. We will be researching and adding more companies to the directory in 2020.
Women In Cybersecurity Podcast Videos
Cybercrime Magazine films interviews with women in cybersecurity including Fortune 500 and Global 2000 CISOs, government and private sector leaders, entrepreneurs, and others. The videos can be found on our YouTube channel, and there's a playlist for the women in cyber category.
Latest News On Women In Cybersecurity
The editors at Cybersecurity Ventures track women in cybersecurity news stories in major and niche media outlets. We also cover stories from vendors, universities, governments, and event producers. Many of the news items highlight research from Cybersecurity Ventures.
---
---
Cybercrime Magazine will be filming a documentary at WiCyS 2020, and a series of short videos on women in cybersecurity during 2020. Stay tuned for more information!
– Steve Morgan is founder and Editor-in-Chief at Cybersecurity Ventures.
Go here to read all of my blogs and articles covering cybersecurity. Go here to send me story tips, feedback and suggestions.