Cybersecurity News. PHOTO: Cybercrime Magazine.
30 Aug

Cybercrime Bytes: Mall Phishing, Ransomware Response, Hacker MovieList

Posted at 13:09h

in

Blogs
Weekly news that keeps you on the cutting edge of cybersecurity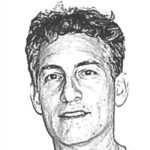 –Steve Morgan, Editor-in-Chief
Sausalito, Calif. – Aug. 30, 2019
A look at some newsworthy items dealing with cybercrime and cybersecurity, rounded up by the editors at Cybercrime Magazine.
1. Mall Phish. Who knows what about phishing scams? Cybercrime Magazine's senior editor, Ruth Bashinsky, went to The Roosevelt Field Mall on Long Island, one of New York's largest malls, to find out. Out of more than 100 people, around half were able to explain what a phishing scam is. Scary to think that the other half couldn't, and the consequences!
2. Ransomware Response. Cybersecurity Ventures predicts that global ransomware damage costs will reach $20 billion by 2021 — that's 57 times more than it was in 2015. If your firm suffers a breach, how you respond — and how quickly you respond — can significantly impact your firm and its reputation, according to a story in Accounting Today.
3. Hacker MovieList. Cybercrime Magazine recently updated our big list of hacker and cybersecurity movies, which dates back to 1969. You can learn a lot about cybercrime by watching these flicks which have a central theme around hacking. Others have a certain character or enough footage on the subject matter to be included.
4. Trillion Dollar Market. Global cybersecurity spending has already grown 35X over the last 15 years and is expected to top $1 trillion by 2021. But is all of that spending even necessary? One report suggests no, and that organizations should be getting their cyber hygiene house in order instead.
5. Employee Training. Cybersecurity Ventures predicts that the market for security awareness training, which was roughly $1 billion per year in 2014, will increase to $10 billion annually by 2027. The latest company to be minted as a cybersecurity unicorn, KnowBe4, has built up a huge business educating employees on how to detect and react to phishing scams.
---
---
6. Worker Shortage. If you can call one statistic a juggernaut, then it would be the 3.5 million unfilled cybersecurity jobs by 2021, up from 1 million openings in 2014, according to Cybersecurity Ventures. A recent White House executive order may bring help to our labor crisis, according to a story in SC Magazine.
7. Social Media. Cybercrime is socially unacceptable, but one report found that more than half (53 percent) of social media login traffic is fraudulent, and 25 percent of all new account applications on social media are fraud. More than 75 percent of social media attacks are conducted by automated bots, the report found, with login attacks twice as likely to be attacked than account registrations.
8. The Philippines. According to a new report, the U.S., Russia, the Philippines, UK and Indonesia have emerged as the top originators of cyberattacks, with the Philippines as the single biggest attack originator for both automated and human driven attacks and the U.S. a distant second.
9. South Africa. The risk of cyberattacks is severe, warns The South African Banking Risk Information Centre. South Africa has the third-highest number of cyber crime victims in the world and loses about R2.2 billion to this phenomenon, according to ITWeb.
10. Phishing Kids. Cybercrime Magazine conducted a Twitter poll last week. We asked "Do your kids know what a phishing scam is?" 44 percent voted yes, and 56 percent voted no. Those results line up to an in-person phishing exam that we recently began administering to U.S. consumers.
– Steve Morgan is founder and Editor-in-Chief at Cybersecurity Ventures.
Go here to read all of my blogs and articles covering cybersecurity. Go here to send me story tips, feedback and suggestions.