Cybersecurity Unicorns. PHOTO: Cybercrime Magazine.
28 Aug

White Unicorns: Cybersecurity's Most Valuable Companies

Posted at 15:50h

in

Blogs
Privately held startups worth $1,000,000,000 in the war against cybercrime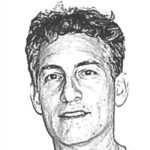 –Steve Morgan, Editor-in-Chief
Sausalito, Calif. – Aug. 28, 2019
White hats are on the side of the law, and they aim to do good (as opposed to black hats, or cybercriminals). Unicorns are privately held startup companies that are valued at more than $1 billion.
White Unicorns, then, are the most valuable companies fighting in the war against cybercrime. Who are they?
Clearwater, Fla. based KnowBe4, the world's largest security awareness training and phishing simulation provider, is the latest cybersecurity firm to be minted as a unicorn. The fledgling company recently secured a minority investment from private equity giant KKR that values the firm at more than $1 billion, according to Fortune.
CB Insights counts up thirteen pure-play startups in the rare air of cybersecurity, those with market values containing at least 9 zeros. Their list includes Cloudflare, Druva, Illumio, Kaseya (not exactly cybersecurity, more of an IT management platform with security as a subset), Lookout, Netskope, and Tanium, all of which are located in California. The other U.S. companies are KnowBe4 (above), and Auth0 in Bellevue, Wash.
---
---
Rounding out the CB Insights list are 4Paradigm (again, not entirely cyber), Tongdun Technologies, and Qi An Xin, which are based in China, and the U.K.'s Darktrace.
Another list from CB Insights features nearly 400 unicorns across all industries. Some of them are classified as artificial intelligence, software or technology, but they also have impressive footprints in cyber. Noteworthy players would be Cybereason (left off the cybersecurity list for some reason — perhaps they should be there in place of Kaseya), Dataminr, Palantir, and Rubrik.
The degree of difficulty in becoming a unicorn, let alone a White Unicorn? "One percent of companies get VC funding," says Stu Sjouwerman, CEO at KnowBe4. "And out of those, one percent reach unicorn status. That shows the challenges!"
To put it another way, using the CB Insights numbers, a mere 3 percent of unicorns globally are pure-play cybersecurity companies.
KnowBe4 is remarkable in that they're the only White Unicorn, or any type of unicorn for that matter, to build up such a valuable business around training employees to be cyber aware. And there's no others in their space that are waiting in the wings to be crowned as a unicorn.
That could change, given that security awareness training is predicted to be a $10 billion market by 2027. But it's more likely that we'll see point players in this space getting gobbled up by larger vendors. Last year, Proofpoint acquired Wombat Security, a major player that also trains employees on how to detect and react to phishing scams.
The other cybersecurity companies, all of them extremely impressive in their own right, fall broadly into the corporate IT security arena — meaning they help CISOs (chief information security officers) and security teams of Fortune 500 and Global 2000 companies with cyber defense.
Our editors are currently researching the market and will be back with a more comprehensive list of White Unicorns next month.
– Steve Morgan is founder and Editor-in-Chief at Cybersecurity Ventures.
Go here to read all of my blogs and articles covering cybersecurity. Go here to send me story tips, feedback and suggestions.