Cybersecurity News. PHOTO: Cybercrime Magazine.
31 May

Cybercrime Bytes: Ransomware Pandemic, Hacked Culture, UVA's Cyber Champs

Posted at 14:43h

in

Blogs
Weekly news that keeps you on the cutting edge of cybersecurity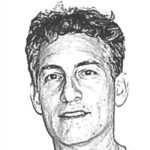 – Steve Morgan, Editor-in-Chief
Sausalito, Calif. – Jun. 1, 2020
This week's rundown is sponsored by Arcserve – your source for smarter, easier data and ransomware protection.
— Microsoft has confirmed one of our worst fears: Cybercriminals are taking full advantage of the COVID-19 pandemic to target organizations when they are at their most vulnerable. Hackers have recently increased ransomware attacks on hospitals, health-care providers, and aid groups just when those organizations — and our society — most need their IT systems and data to save lives. Bloomberg Law
— Cyber fighters have been groomed and coached to pay attention to "cyber events" — alerts, incidents and breaches. To effectively reduce the number of cyber intrusions, a radical mindset shift is needed. Organizations should adopt a "hacked culture" approach in which cybersecurity personnel work on the assumption that you have already been hacked. Forbes
— UVA's student Cyber Defense Team earned its third consecutive national championship, topping nine other finalist universities at the National Collegiate Cyber Defense Competition, held virtually earlier this month. The competition is sponsored by Raytheon Technologies. University of Virginia
— It is now universally agreed that every company should expect to confront a data breach at some point. Given the increasing frequency and costs of cyber incidents, there is growing demand for cyberinsurance policies that cover associated first-party and third-party expenses and losses. Law.com
— Cybersecurity and incident response experts from Kroll's Cyber Risk practice and Allied World, a global insurer, say that cyberinsurance policies typically cover data loss damages due to ransomware attacks, even if an organization is negligent in its backup practices. Cybercrime Radio
---
Cybercrime Radio: Arcserve's CTO Oussama El Hilali
We need to backup and protect the world's data explosion
---
— CrowdStrike (NASDAQ: CRWD) stock has soared 70 percent in 2020 to crush its industry's 30 percent climb. The cybersecurity firm's growth looks poised to continue and the coronavirus-induced remote work environment has created different digital security concerns for businesses, schools, and governments. Nasdaq
— For our (cyber) defensive capabilities to stay ahead, we need to be even more creative and diverse in our ways of thinking. That can be hard if everyone on the defensive side comes from the same cookie-cutter background. Just 20 percent of cybersecurity experts are female, according to Cybersecurity Ventures. Microsoft
— A top cybersecurity expert got her start in advertising, public relations, and communications. Heather Engel says you don't need a degree in computer science to break into our field. She opened a back door into our field and now brings her experience to small and mid-sized businesses as their virtual CISO. Cybercrime Magazine
— AcronisSCSVets, a Scottsdale, Ariz. nonprofit created last year to provide free cyber IT training and internationally-recognized certifications for veterans, has set a goal to put 50,000 veterans into the industry over the next five years. This month, the group graduated its first cohort of 14 top performers. Ten already have secured cybersecurity / IT jobs. Chamber Business News
— Ransomware damage costs in 2021 will be 57X more than they were in 2015, according to a prediction by the researchers at Cybersecurity Ventures. 25 top anti-ransomware companies are helping businesses and consumers to protect themselves from the fastest growing type of cybercrime. Cybercrime Magazine
---
Cybercrime TV: 1-Minute Preview of the CISO 500 Data File
Cybersecurity expert Scott Schober uses the powerful list
---
— Businesses will fall victim to ransomware attacks every 11 seconds by 2021, according to Cybersecurity Ventures. Solution providers who can't recover customer data in minutes risk losing that client. That's why it's crucial to partner with a vendor that offers a differentiated set of products, combining the core components of data protection and recovery. CRN
The COVID-19 pandemic may be creating an opportunity in South Dakota to build and create cybersecurity jobs, and a pipeline of new cybersecurity companies. Major employers in our field are recognizing the need to expand their workforce to parts of the country other than where they are located at present. Daily Leader Extra
— The global cost of ransomware attacks is estimated to reach a staggering $20 billion by 2021, according to research by Cybersecurity Ventures. To stay ahead of their victims, attackers will deploy more sophisticated, targeted attacks, taking deliberate, multi-staged approaches to disable protections and carefully block any opportunity for backup or recovery before executing a data breach. ITProPortal
— A new grant from the National Science Foundation will be used to support a free cybersecurity summer camp on the GCU campus in 2021 designed to help high school educators teach cybersecurity. The camp, in Phoenix, Ariz., scheduled for June 21-25, 2021, will include hands-on labs, and a field trip to learn from cybersecurity engineers. Grand Canyon University
— A beta version of the 2020 CISO 500 Data File from Cybersecurity Ventures has been released.This special compilation contains the CISO names at the 500 largest companies in the United States. The official file will be released in June 2020. Cybercrime Magazine
More next week.
More next week.
– Steve Morgan is founder and Editor-in-Chief at Cybersecurity Ventures.
Go here to read all of my blogs and articles covering cybersecurity. Go here to send me story tips, feedback and suggestions.
---
Sponsored by Arcserve
Arcserve has a 35+ year track record. We were established in 1983 – a depth of experience that puts us in a category of one. We've proven ourselves in decades – not days.
#1 to market. Our roots in innovation run deep. We created the first-ever all-in-one solution to back up and recover from cloud, virtual, and physical environments – effectively eliminating the need for other point products.
150+ countries, where customers use our solutions. We're truly global data defenders. Every day, customers all over the world rely on us to protect their valuable data. Why trust anyone else?