Cybersecurity News. PHOTO: Cybercrime Magazine.
24 Dec

Cybercrime Bytes: New York Tech, Cyber Insurance Up, Cyber Intrusions Underreported

Posted at 15:03h

in

Blogs
Weekly news that keeps you on the cutting edge of cybersecurity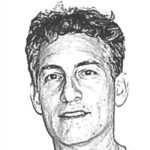 –Steve Morgan, Editor-in-Chief
Sausalito, Calif. – Dec. 24, 2019
This week's rundown is sponsored by KnowBe4, the world's leading platform for security awareness training and simulated phishing.
— Now in its third year, a collaboration between New York Tech and Cybersecurity Ventures continues, based on common goals to help develop the local region into a cyber-defense hub, as well as to drive awareness and education about career opportunities in STEM in general and for women and minorities in particular. New York Institute of Technology
— Cyber premiums account for less than one percent of the international commercial insurance market, but analysts expect double-digit growth over at least the next three to five years. Reinsurance News
— As little as 10 percent of cybercrime is actually reported, according to a story in The New York Times, which may swell future estimates of global cybercrime damages. POWER Engineering
— The annual list of the world's 150 hottest cybersecurity companies was recently announced by Cybersecurity Ventures at the FutureCon Boston cybersecurity conference. Cybercrime Magazine
— Out of the top eight cybersecurity jobs posted globally on LinkedIn, information security analysts have the most openings with 13,852. Incident handler (aka incident responder) has the second most number of openings with 14,448. EC-Council
— Famed investor Louis Navellier recommends CyberArk, which half of the Fortune 500 and more than 30 percent of the Global 2000 use to protect their business against malicious cyberattacks. InvestorPlace
— Most cyber-related financial losses can't be insured. For instance, degradation of a company's brand and reputation, decline in revenues and earnings, decline in market share, and new costs to mitigate the loss. Financial Executives International (FEI)
---
---
— The defensive and espionage missions undertaken by the NSA require efforts from experts capable of performing some of the most complex cybersecurity operations to defend and infiltrate adversarial networks. How is the NSA recruiting this talent? Federal Times
— Nigeria must go digital as it is the only way to remain relevant in the global economy, and the country must double its cybersecurity efforts. New Telegraph
— Cybersecurity Ventures will be attending the Leading Cyber Ladies (LCL) NYC annual celebration at the SOSA Global Cyber Center on Jan. 8 at 6 p.m. for a presentation on its book, "Women Know Cyber: 100 Fascinating Females Fighting Cybercrime." Eventbrite
— Cybersecurity Ventures has published its 2020 Annual Directory Of Cybersecurity Search Firms And Recruiters. Cybercrime Magazine
— According to a recent report from Capgemini, nearly two-thirds of organizations don't think they can identify critical threats without AI. The report found that almost three-quarters of organizations are testing AI in cybersecurity use cases in some way. ITPro Today
— One-third or less of employers today fill their vacancies by promoting or laterally moving internal staff into new openings. Amazon and Google are leading the charge to retrain employees in order to fill a massive number of tech jobs, including positions in cybersecurity. CIO
— The January 2020 Cybersecurity Calendar is out with a list of hot events to kick off the new year. Also features links to several annual lists of conferences. Cybercrime Magazine
— Cybersecurity Ventures is a media sponsor for the second year in a row at RSA Conference USA 2020 in San Francisco from Feb. 24-28. Save $900 with this limited time Special Registration. RSA Conference
More next week.
– Steve Morgan is founder and Editor-in-Chief at Cybersecurity Ventures.
Go here to read all of my blogs and articles covering cybersecurity. Go here to send me story tips, feedback and suggestions.