Cybersecurity News. PHOTO: Cybercrime Magazine.
02 Jan

Cybercrime Bytes: Infosec Engineers Wanted, Job Demand Soars, Ransomware in 2020

Posted at 15:07h

in

Blogs
Weekly news that keeps you on the cutting edge of cybersecurity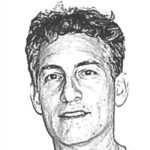 –Steve Morgan, Editor-in-Chief
Sausalito, Calif. – Jan. 2, 2020
This week's rundown is sponsored by KnowBe4, the world's leading platform for security awareness training and simulated phishing.
— The need for information security engineers, with average salaries exceeding $100,000, has far eclipsed the number of people with the skills to do the job. CNBC
— Of the cybersecurity positions expected to be unfilled by 2021, almost a half-million will be in Europe, and nearly two million in the Asia-Pacific region — one million of those in India alone — according to Cybersecurity Ventures. Simplilearn
— In 2019, it was predicted by Cybersecurity Ventures that a single business will fall victim to ransomware every 14 seconds, and in 2021 it will be every 11 seconds. Targeted ransomware attacks, which cost businesses more from an operational and regulatory perspective, are expected to rise in 2020. Infosecurity Magazine
— Cybercrime damage costs quadrupled from 2013 to 2015, followed by another quadrupling from 2015 to 2019, according to Cybersecurity Ventures. The Nation
— 53 percent of C-Suite executives and 28 percent of small businesses who suffered a breach claim that it was caused by human error. It means that employee training still remains one of the first priorities of any employer looking to improve cybersecurity. TechGenix
— If there's one emerging cyber risk that will dominate 2020, it will be the development of natural disasters. Physical damage to technology firms can be a trigger for a cyber-based attack as their defenses and resources may be compromised. Global Banking & Finance Review
— 4 Hot Cybersecurity stocks to watch for a prosperous 2020, according to Zacks Equity Research: Qualys, Fortinet, CyberArk and Radware. Yahoo! Finance
---
---
— January 2020 Cybersecurity Calendar features global events including SANS Threat Hunting in London, SH3LLCON in Spain, FIC International Cyber Forum in France, and others. Cybercrime Magazine
— KnowBe4, the provider of the world's largest security awareness training and simulated phishing platform, announced a massive year-over-year sales increase, bringing customer accounts to well over 30,000. PRWeb
— Per Cisco's Visual Networking Index, annual global IP traffic will reach 4.8 zettabytes (ZB) per year by 2022. In 2017, the annual run rate for global IP traffic was 1.5 ZB per year. Zacks Investment Research
— Cybersecurity Ventures completed Part I of its "Ask The CISO" series, featuring interviews that were filmed with 25 chief information security officers from the world's largest organizations. Part II is scheduled for 2020. Cybercrime Magazine
— With an estimated 3.5 million jobs expected to remain unfilled by 2021, according to Cybersecurity Ventures, infosec is certainly a lucrative space for women. Podcast interview with Jessica LaBouve, Tampa Bay, Fla. pen tester. Threatpost
— In 2020, CISOs will not only dedicate priority funding to adding more security personnel to their teams, but also aim to develop a culture of security throughout their entire enterprise. CXOtoday.com
— Cybersecurity Ventures will be attending the Leading Cyber Ladies (LCL) NYC annual celebration at the SOSA Global Cyber Center on Jan. 8 at 6 p.m. for a presentation on its book, "Women Know Cyber: 100 Fascinating Females Fighting Cybercrime." Eventbrite
— Cybersecurity Ventures is a media sponsor for the second year in a row at RSA Conference USA 2020 in San Francisco from Feb. 24-28. Save $900 with this limited time Special Registration. RSA Conference
More next week.
– Steve Morgan is founder and Editor-in-Chief at Cybersecurity Ventures.
Go here to read all of my blogs and articles covering cybersecurity. Go here to send me story tips, feedback and suggestions.