Cybersecurity News. PHOTO: Cybercrime Magazine.
02 Oct

Cybercrime Bytes: Inexperience Preferred, Identity Skimming, Hot Stock Pick

Posted at 13:00h

in

Blogs
Weekly news that keeps you on the cutting edge of cybersecurity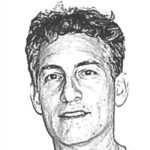 –Steve Morgan, Editor-in-Chief
Sausalito, Calif. – Oct. 2, 2019
This week's rundown is sponsored by Avast, the top rated anti-malware and anti-virus for consumers and businesses.
— The perfect cybersecurity job candidate may be the one with a liberal arts degree, or with no degree at all. CNBC
— In the U.S., typical victims of ATM and gas pump card skimming experience credit fraud ranging anywhere between $50 and $500. Cybercrime Magazine
— Cybersecurity stock picks: CyberArk is a strong buy given its strong fundamentals, growing sales and earnings like a champ. InvestorPlace
— IAM budgets down, cyber theft up: The number of personal data records stolen is predicted to reach five billion in 2020. Infosecurity Magazine
— A $25 million grant helps a chicken farmer to pursue a career in cybersecurity. Black Engineer
— Small businesses are on the receiving end of nearly 50 percent of cyberattacks, yet they often disregard the severity of the threat. Thomas Insights
— New York Mets fans take on the Cyberspace Phishers at Citi Field. Cybercrime Magazine
---
---
— IT admins should cyber protect printers with whitelisting, audit logs and alerts, and policy orchestration. Xenith
— Former White House CIO Theresa Payton takes over as host for the CISO Minute weekly podcast. Cybercrime Magazine
— Honeywell pushes further into cyber, says the insider threat is more serious than external hackers. Power Engineering International
— The number of women in the cybersecurity field has grown from 13 to 20 percent, and dozens of initiatives are aimed at closing the gender gap. Comparitech
— New infographic shows ransomware damage costs growing from $325 million in 2015 to a predicted $11.5 billion in 2019, and $20 billion by 2021. Cybercrime Magazine
— How to build a human firewall: Baseline testing; Cybersecurity Training; Phishing your employees; Managing by results. EC-Council
— Retirement strategies should include protecting yourself from cybercrime. Forbes
— The @WomenKnowCyber Twitter list has grown to more than 3,600 women in cybersecurity. Cybercrime Magazine
More next week.
– Steve Morgan is founder and Editor-in-Chief at Cybersecurity Ventures.
Go here to read all of my blogs and articles covering cybersecurity. Go here to send me story tips, feedback and suggestions.