Cybersecurity News. PHOTO: Cybercrime Magazine.
20 Apr

Cybercrime Bytes: Female Vets For Cyber, Trillions Of Records Breached, Password Tally

Posted at 08:56h

in

Blogs
Weekly news that keeps you on the cutting edge of cybersecurity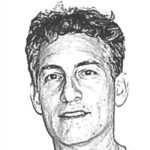 – Steve Morgan, Editor-in-Chief
Sausalito, Calif. – Apr. 20, 2020
This week's rundown is sponsored by SmartBrief on Cybersecurity, your top resource for daily cybersecurity updates, delivered straight to your inbox.
— One way for the cybersecurity industry to address the workforce shortage and gender diversity challenge is to focus on hiring female veterans who have served in the United States Armed Forces. There are over 20 million veterans in the U.S. and female veterans account for 9 percent of the population. Nearly 2 million female veterans are highly skilled in fields that are applicable to meet the demanding cybersecurity jobs the industry is seeking to fill. Excelsior College
— Cyber assailants routinely target all types of businesses: banks, hospitals, retailers, schools, governments and the military, along with small and large companies and individuals as well. According to the Privacy Rights Clearinghouse, since 2005, more than 11 trillion data records have been breached from about 10,000 separate security incidents. Anderson University
— Cybersecurity Ventures estimates that by 2020 there will be at least 100 billion human passwords (300 billion when you include machine passwords). Gartner predicts 60 percent of large and global enterprises, as well as 90 percent of midsize enterprises, will implement passwordless methods in over 50 percent of use cases by 2022. Tech Republic
— While budgets are increasing — according to data from Cybersecurity Ventures, the healthcare industry is looking at $65 billion worth of spending on security products and services from 2017 to 2021 — breach risks refuse to budge. IBM Security Intelligence
— Damages as a result of cyberattacks are expected to cost in excess of $6 trillion annually by 2021. Many attacks target the most vulnerable with nearly half of all cyberattacks affecting small businesses and the percentage is expected to continue rising. Experian
— Women represented about 20 percent of the cybersecurity workforce as of 2019, up from 11 percent since 2013, according to Cybersecurity Ventures. A degree can help women break into cybersecurity, but ongoing training can also get them there, according to the SANS 2020 Women In Security Survey. LogRhythm
— Ransomware damage costs will reach $20 billion by 2021, according to Cybersecurity Ventures, and continue to disrupt public and private enterprises at an increasing rate. More than 8 in 10 U.S. federal and state government IT officials believe ransomware will continue to be as great, if not a greater threat, in the coming year. Fedscoop
---
Cybercrime Radio: Former Street King of Cybercrime Tells His Life Story
U.S. Secret Service named Brett Johnson the Original Internet Godfather
---
— A business gets infected with ransomware every 14 seconds, according to Cybersecurity Ventures. Companies are pulling out their business continuity plans in the face of the COVID-19 pandemic and the economic destruction in its wake. The continuity plans that have the best chance of succeeding are those that have been practiced in advance, and this is the same for ransomware response plans. Toolbox Tech
— With several traditional strategies proving to be either ineffective or unreliable, WORM (write once, read many) storage is emerging as the final line of ransomware defense. WORM technology allows users to make immutable "locked" copies of their data, thereby providing comprehensive ransomware protection. Computer Business Review
— Our world is hyper-connected, with everything from the internet and smartwatches to alarm systems and self-driving cars now being linked together by technology. Most specialists agree that the full-scale implications of cyber threats are yet to be experienced. The biggest opportunity — and challenge — for insurers is how to harness data and advanced technologies like artificial intelligence most effectively to manage risk. Risk & Insurance
— Cybersecurity Ventures predicts there will be 3.5 million cybersecurity job openings by 2021. The role of the MSSP will become more significant in closing in on the cybersecurity skills gap. To their advantage, they have a greater ability to pool knowledge, resources, and expertise and spread the cost amongst their customers. Deep Instinct
— Women who are in the IT sector can explore many opportunities in the field of cybersecurity. Be it an information security analyst or a technical architect role, women can reach new heights by adding valuable skills to their resume. Some of the renowned credentials include the CEH certification, CompTIA certifications, and advanced ones like the CISSP or CISM certification. Talent Ladies Club
— Cybercrime Magazine has been ranked number one on the Top 10 Cyber Security Magazines & Publications To Follow in 2020. The ranking is based on relevance, industry blogs (as opposed to promotional product blogs), frequency and freshness of posts, social media counts and engagements, domain authority, web traffic rank, and many other parameters. Feedspot
— The Central Bank of the UAE (CBUAE), UAE Banks Federation (UBF), Abu Dhabi Police, and Dubai Police have joined forces to launch the first national fraud awareness campaign to educate and protect consumers from financial cybercrime and fraud, particularly in light of the increased use of digital banking services during the COVID-19 pandemic. Khaleej Times
— A VPN is probably the easiest way to protect your devices from hackers. When you transmit data via the web, a VPN encrypts it so that it can't be deciphered and compromised. The problem with some VPNs though is that they throttle your connection speeds so your internet slows to a crawl. HideMyAss! VPN is different. It's one of the best on the market, and subscriptions are on sale for over 70 percent off. PC World.
More next week.
– Steve Morgan is founder and Editor-in-Chief at Cybersecurity Ventures.
Go here to read all of my blogs and articles covering cybersecurity. Go here to send me story tips, feedback and suggestions.
---
Sponsored by SmartBrief on Cybersecurity
This week's rundown is sponsored by SmartBrief on Cybersecurity, your top resource for daily cybersecurity updates, delivered straight to your inbox.
SmartBrief on Cybersecurity provides:
Summaries of what matters to you, written by expert editors to save you time and keep you informed and prepared
A daily snapshot of the latest advancements in cybersecurity with news from Politico, New York Times, CIO.com, Inside Cybersecurity and other leading sources.
Sign up for SmartBrief on Cybersecurity.