Cybersecurity News. PHOTO: Cybercrime Magazine.
27 Apr

Cybercrime Bytes: CISO 500 Data File, Hacking M&A, Motion Picture Cybersecurity

Posted at 12:50h

in

Blogs
Weekly news that keeps you on the cutting edge of cybersecurity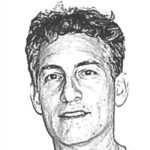 – Steve Morgan, Editor-in-Chief
Sausalito, Calif. – Apr. 27, 2020
This week's rundown is sponsored by SmartBrief on Cybersecurity, your top resource for daily cybersecurity updates, delivered straight to your inbox.
— A beta version of the 2020 CISO 500 Data File from Cybersecurity Ventures has been released. This special compilation contains the CISO names at the 500 largest companies in the United States. The official file will be released in June 2020. Cybercrime Magazine
— A company that's been hacked is a less attractive acquisition target. Gartner says that 60 percent of organizations engaging in M&A activity are already weighing a target's cybersecurity track record, posture and strategy as a key factor in their due diligence. TechCrunch
— Sony was the first entertainment industry-related breach to make headlines, followed shortly thereafter by Disney and Larson Studios. While big motion picture studios may seem to be obvious targets, their content security practices are typically well-funded and highly resourced. M&E Journal
— A new eBook, "24 Powerful Cybersecurity Journalists," compiled by Basheer Ahmed Khan, has been published by Peerlyst. The eBook, which is a handy resource for anyone in the cyber community, can be downloaded for free and contains each journalist's name, LinkedIn profile, and Twiter handle. Peerlyst
— More than just a cornerstone of innovation and technological advancements, digital IP represents the most rapidly growing portion of the global economy — making it an especially attractive target for criminals. Cybersecurity Ventures estimates that by 2021, cybercrime will cost the world $6 trillion annually — the University of Maryland calculates that's one malicious attack every 39 seconds. AGMA Global
— Essie Miller, principal deputy chief information officer (CIO) at the Department of Defense (DoD), will be retiring in June after 35 years in the Cyber Workforce. Miller has emphasized that the government needs more innovation and ways to attract young people to cybersecurity. Black Enterprise
— If malicious threats cannot "see" your data, it's more difficult for them to use it against you. According to Duo's Privacy in the Internet Trends report, 87 percent of web traffic is encrypted — a number that is rising all the time. However, Zscaler's IoT in the Enterprise report found that 91.5 percent of traffic on enterprise IoT networks is non-SSL encrypted. CommsMEA
---
Cybercrime TV: Best of Kevin Mitnick
World's most famous hacker, on his favorite hack ever
---
— As the coronavirus outbreak has intensified, so too has cybercrime, including such infectious attacks on your computer as ransomware. Cybersecurity Ventures predicts that by 2021 a business will be attacked by ransomware every 11 seconds. International Business Times
— A federal district court in Maryland recently found that the loss of data and software, as well as impaired functionality of a computer system due to a ransomware attack, qualified as direct physical loss or damage under a business owner's insurance policy. Against this backdrop, policyholders may increasingly seek coverage following ransomware attacks under policies that were not intended to provide such coverage. JDSupra
— According to the 2019 HIMSS Cybersecurity Survey, 82 percent of hospitals said they suffered a "significant security incident" in the past 12 months. And while budgets are increasing — according to data from Cybersecurity Ventures, the industry is looking at $65 billion worth of spending on security products and services from 2017 to 2021 — breach risks refuse to budge. IBM Security Intelligence
— A new series of the 'Best of Kevin Mitnick' videos are now on YouTube — featuring Mitnick's favorite hack, performed when he was just 16 years old, on a McDonald's drive-thru, as well as Mitnick performing a phone hack while in solitary confinement. Cybercrime Magazine
— Auto dealerships are a favorite target of cybercriminals. This is due to the fact that they collect, process, and store large quantities of sensitive customer data. Automotive News recently reported that, "On an average day, 153 viruses and 84 malicious spam emails are blocked by technology on a dealership's network." The COVID-19 crisis has exacerbated the problems and increased the risks of cyberattacks for auto dealerships. JD Supra
— According to RSA, more than 60 percent of online scams are accomplished through mobile platforms and 80 percent of mobile frauds are done through mobile apps instead of mobile web browsers, making smartphones one of the most frequently used attack vectors. Automeme
— Despite a steady increase in demand, India continues to witness a huge shortfall of skilled cybersecurity professionals. A lack of skilled professionals continues to haunt the country that needs about 1 million cybersecurity professionals, according to an estimate by the Data Security Council of India. DataQuest
— The Cybercrime Radio podcast channel features an exciting new lineup of episodes featuring Fortune 500 CISO interviews, cybersecurity celebrity guests, reformed cybercriminals, cybercrime victims, and experts on a range of hot topics. Additional programming is now being scheduled. Cybercrime Magazine
More next week.
– Steve Morgan is founder and Editor-in-Chief at Cybersecurity Ventures.
Go here to read all of my blogs and articles covering cybersecurity. Go here to send me story tips, feedback and suggestions.
---
Sponsored by SmartBrief on Cybersecurity
This week's rundown is sponsored by SmartBrief on Cybersecurity, your top resource for daily cybersecurity updates, delivered straight to your inbox.
SmartBrief on Cybersecurity provides:
Summaries of what matters to you, written by expert editors to save you time and keep you informed and prepared
A daily snapshot of the latest advancements in cybersecurity with news from Politico, New York Times, CIO.com, Inside Cybersecurity and other leading sources.
Sign up for SmartBrief on Cybersecurity.