Cybersecurity News. PHOTO: Cybercrime Magazine.
16 Aug

Cybercrime Bytes: 7-Figure Jobs, Hospital Room Hacks, Gender Gap Shrinks
Weekly news that keeps you on the cutting edge of cybersecurity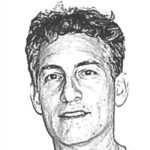 –Steve Morgan, Editor-in-Chief
Sausalito, Calif. – Aug. 16, 2019
A look at some newsworthy items dealing with cybercrime and cybersecurity, rounded up by the editors at Cybercrime Magazine.
1. Seven-Figure Jobs. One company paid a $3.89 million annual salary to fill its CISO (chief information security officer) position. The Los Angeles Times reports that big companies are paying big bucks to its top cyber fighters.
2. Hospital Room Hacks. Ethical hackers convened in a simulated hospital room, at an event in Las Vegas, where they exploited medical devices. Cyber can be a matter of life and death when it comes to Internet-connected insulin pumps and pacemakers, according to a story in The Washington Post.
3. Help Wanted: Women. There's a rising tide of women in cybersecurity, which is being helped along by role models, male allies, and industry associations, all of which are promoting gender equality. A Forbes story examines some hiring practices that are aimed at shrinking the cybersecurity gender gap.
4. Minorities In Cyber. Black Enterprise reports that a new program aimed at historically black colleges and universities (HBCUs) and minority-serving institutions (MSIs) has been launched by the Thought Leadership & Innovation Foundation (TLI), as part of a push to get more black people working in the cybersecurity field.
5. Cisco Security Rising. On Cisco Systems, Inc.'s (NASDAQ: CSCO) fourth quarter 2019 quarterly earnings conference call this week, its executive vice president and CFO, Kelly Kramer, said that security was up 14 percent. Revenues for the quarter rose to $714 million, according to The Wall Street Journal.
---
---
6. Cybersecurity 500 List. The editors from Cybercrime Magazine will be at the FutureCon cybersecurity conference in Boston on Oct. 9 to cover the live announcement of the 2019/2020 Cybersecurity 500, an annual list of the world's hottest and most innovative cybersecurity companies.
7. Inc. 5000 List. Inc.'s annual list of the fastest-growing privately held companies in the U.S. features 7 cybersecurity companies in its top 500 – Netizen Corp., CISOSHARE, Exabeam, KnowBe4, Kisi, Kenna Security, and Point3 Security.
8. Veterinary Clinics Beware. Dr. Lance Roasa, national president of the American Veterinary Medical Law Association, says that veterinary practices are at risk of ransomware, phishing, and other forms of cyberattacks. These clinics are part of the healthcare industry, an attractive target for cybercriminals, due to the patient data they store.
9. Careers For Newbies. Cybersecurity Ventures predicts there will be 3.5 million unfilled cybersecurity jobs by 2021, up from 1 million in 2014. The labor crunch has resulted in an industry that is ripe for people looking to switch over from other careers. What's the best way to find a job? A Forbes story recommends going to cybersecurity conferences, where it's conducive to networking and meeting potential new employers.
10. Cybersecurity Market. Are major data breaches such as the Capital One hack driving up the value of publicly-traded cybersecurity companies? According to Cybersecurity Ventures, damages from cybercrime are expected to reach $6 trillion by 2021. Money Morning's Defense and Tech Specialist says the cybersecurity industry is projected to grow 68 percent over the next four years.
– Steve Morgan is founder and Editor-in-Chief at Cybersecurity Ventures.
Go here to read all of my blogs and articles covering cybersecurity. Go here to send me story tips, feedback and suggestions.