Women in the cybersecurity field. PHOTO: Cybercrime Magazine.
16 Jul

345 Women In Cybersecurity To Follow On Twitter, New Names Won't Stop!

Posted at 21:02h

in

Blogs
Cybercrime Magazine is compiling the world's largest list of its kind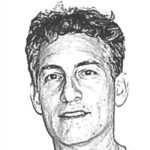 – Steve Morgan, Editor-in-Chief
Sausalito, Calif. – Jul. 16, 2018
Cybercrime Magazine has 4 women in cyber – a researcher, a reporter, a journalist, and an editor – working on a project to publish the world's largest list of women in cyber.
The compilation started on Jun. 26 with an inaugural list of 58 women in cybersecurity to follow on Twitter – including CISOs, IT security pros, cybersecurity company founders and CEOs, entrepreneurs, community organizers, investors, government workers, journalists, and more.
Our editors have been swarmed with inquiries from readers – giving us a collective thumbs-up, contributing names and Twitter handles, and encouraging us to keep it coming.
Cybercrime Magazine is planning to compile the world's largest list of women in cyber. The number of names has gone from a few dozen to a few thousand in a matter of days.
We are pleased to announce that our team will be back to you on a regular basis (at least weekly, and sometimes more frequently) with new names to follow and share. The tally was up to 247 last week – and we've got another 98 this week, for a total of 345 to date.
98 WOMEN IN CYBER
The cybersecurity thought leaders we follow, and you should too:
---
---
SEARCHABLE DIRECTORY
Do women make up only 11 percent of the cybersecurity workforce? Or, is the figure closer to 20 percent?
Cybercrime Magazine believes the number is so big that we'll need a database to handle the chore. We'll be back shortly with a powerful searchable directory of women in the cybersecurity field. Our weekly articles with the names of women in cyber will continue to be unstructured and make for a fun read – the database will bring structure and make it easy to search for names by keywords and phrases.
SEND US YOUR NAMES
While Twitter is hardly the only source to research names, our team has concluded it's the best for this project. We may certainly expand the format, but for now a project of this sort is a huge undertaking and we need to stay focused.
We will be crowdsourcing names as part of our research and compilation. Do you want to participate? Get in touch with us here and we'll explain how you can contribute names to the world's largest list of women in the cybersecurity field.
Many of you sent us names earlier this week. We are grateful for your contribution – and our team is processing them.
– Steve Morgan is founder and Editor-in-Chief at Cybersecurity Ventures.
Go here to read all of my blogs and articles covering cybersecurity. Go here to send me story tips, feedback and suggestions.
– Casey Morgan, a junior at St. Anthony's High School in Huntington, N.Y., contributed research to this story.