Secure Code. PHOTO: Cybercrime Magazine.
31 Jan

10 Hot Application Security Companies To Watch In 2021
Ethical hacking leads the way in this burgeoning sector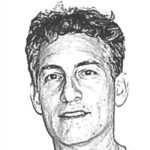 – Steve Morgan, Editor-in-Chief

Sausalito, Calif. – Jan. 31, 2021
"If you're spending one dollar on cybersecurity and you're not doing penetration testing, then you're doing something terribly wrong," says Seemant Sehgal, founder and CEO at BreachLock.
Why? "Because you don't know if the defenses you've put in place are actually working," adds Sehgal, an expert pen tester with more than 16 years of network security experience.
Penetration testing, also known as pentesting or ethical hacking, is the authorized simulation of cyberattacks on IoT devices, networks, software programs, users, and web applications, in order to evaluate the security of a system.
No matter how secure you might think a network is, you really don't know until it's been hacked. So you might as well call in the pentesting troops before the cybercriminals get to it.
---
Cybercrime TV: 30,000 Foot View of the Pentesting Market
Interview with Seemant Sehgal, founder & CEO at BreachLock
---
Who's a pentester?
"Hacking is not really a skillset, it's a mindset," says Sehgal. He offers up Kevin Mitnick, often referred to as the world's most famous hacker, as a historical example given the practice of ethical intrusion dates to phreakers in the 1970s.
While today's pentester may have earned a technical certification such as the CEH (certified ethical hacker), they must also possess a knack for cat and mouse play and advanced social engineering skills.
"Cybersecurity can be a very crowded market," notes Sehgal, and that definitely goes for pentesting. He explains three types of companies: Technology centric or automated vulnerability scanning; Bug bounty or crowdsourced services; Boutique firms selling man hours.
Application Security Companies
Ethical hacking leads the way in the burgeoning appsec market, but there's a myriad of critical solutions to help develop and lock down your code. Here's 10 hot companies the editors at Cybercrime Magazine are watching:
---
Cybercrime TV: Pentesting-as-a-Service from BreachLock
Watch the 10-minute demo
---
Cybercrime Magazine will be expanding our coverage of penetration testing and this list in 2021.
– Steve Morgan is founder and Editor-in-Chief at Cybersecurity Ventures.
Go here to read all of my blogs and articles covering cybersecurity. Go here to send me story tips, feedback and suggestions.
---
Sponsored by BreachLock
Affordable, Smarter and Scalable Cyber Security Testing
BreachLock™ offers a SaaS platform that enables our clients to request and receive a comprehensive penetration test with a few clicks.
Our unique approach makes use of manual as well as automated vulnerability discovery methods aligned with industry best practices.
We execute in-depth manual penetration testing and provide you with both offline and online reports. We retest your fixes and certify you for executing a Penetration Test. This is followed up with monthly automated scanning delivered via the BreachLock platform. Throughout this process, you have access to the platform and our security experts who will help you find, fix, and prevent the next cyber breach.
BreachLock has offices in The Netherlands, London, New York City, and Wilmington, Del.