Largest Data Breaches. PHOTO: Cybercrime Magazine.
13 Jul

Wikipedia's List Of The Largest Data Breaches Globally Since 2004

Posted at 13:15h

in

Lists
Compilation of cyberattacks by organization type and number of records compromised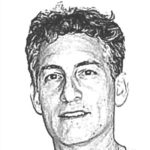 – Steve Morgan, Editor-in-Chief
Sausalito, Calif. – Jul. 13, 2019
Wikipedia, a free encyclopedia written collaboratively by the people who use it, provides a list of nearly 300 data breaches (as of the date of this post) since 2004, using data compiled from various sources, including press reports, government news releases, and mainstream news articles.
The handy list can be sorted by organization, year (when breach occurred), industry type, number of records compromised, and method of attack.
Top 25 Data Breaches
The largest data breach ever was the Yahoo hack, which affected all of it's 3 billion user accounts. Hacks on financial services companies, healthcare organizations, and government agencies are the most damaging. The Wikipedia list includes recognizable brands across all industries.
Who's Been Hacked
A quick look at who's been hacked since 2004, according to the Wikipedia list:
21st Century Oncology
Accendo Insurance Co.
Adobe Systems
Advocate Medical Group
AerServ (subsidiary of InMobi)
Affinity Health Plan, Inc.
Ameritrade
Ancestry.com
Ankle & Foot Center of Tampa Bay, Inc.
Anthem Inc.
AOL
Apple
Apple Health Medicaid
Apple, Inc./BlueToad
Ashley Madison
AT&T
Auction.co.kr
Australian Immigration Department
Australian National University
Automatic Data Processing
AvMed, Inc.
Bailey's Inc.
Bank of America
Barnes & Noble
Bedford/St. Martin's
Bell Canada
Betfair
Bethesda Game Studios
Blank Media Games
Blizzard Entertainment
BlueCross BlueShield of Tennessee
BMO and Simplii
British Airways
California Department of Child Support Services
Canva
CardSystems Solutions Inc.
CareFirst BlueCross Blue Shield – Maryland
Cathay Pacific Airways
Centers for Medicare & Medicaid Services
Central Coast Credit Union
Central Hudson Gas & Electric
CheckFree Corporation
China Software Developer Network
Citigroup
City and Hackney Teaching Primary Care Trust
Colorado government
Community Health Systems
Compass Bank
Countrywide Financial Corp
Cox Communications
Crescent Health Inc., Walgreens
CVS
Dai Nippon Printing
Data Processors International
Defense Integrated Data Center (South Korea)
Deloitte
Democratic National Committee (DNC)
Desjardins
Domino's Pizza (France)
Dropbox
Drupal
DSW Inc.
Dun & Bradstreet
Earl Enterprises
eBay
Educational Credit Management Corporation
Eisenhower Medical Center
Embassy Cables
Emergency Healthcare Physicians, Ltd.
Emory Healthcare
Equifax
Erie County Medical Center
European Central Bank
Evernote
Excellus BlueCross BlueShield
Experian – T-Mobile US
EyeWire
Facebook
Federal Reserve Bank of Cleveland
Fidelity National Information Services
First American Corporation
Florida Department of Juvenile Justice
Formspring
Friend Finder Networks
Gamigo
Gap Inc.
Gawker
Global Payments
Gmail
Google Plus
Greek government
Grozio Chirurgija
GS Caltex
Gyft
Hannaford Brothers Supermarket Chain
HauteLook
Health Net
Health Net — IBM
Health Sciences Authority (Singapore)
Heartland
Heathrow Airport
Hewlett Packard
Hilton Hotels
Home Depot
Honda Canada
Hyatt Hotels
Internal Revenue Service
Inuvik hospital
Iranian banks (three: Saderat, Eghtesad Novin, and Saman)
Jefferson County, West Virginia
JP Morgan Chase
Justdial
KDDI
Kirkwood Community College
KM.RU
Korea Credit Bureau
Kroll Background America
KT Corporation
Landry's, Inc.
LexisNexis
Lincoln Medical & Mental Health Center
LinkedIn, eHarmony, Last.fm
Living Social
MacRumors.com
Mandarin Oriental Hotels
Marriott International
Massachusetts Government
Medical Informatics Engineering
Memorial Healthcare System
Michaels
Militarysingles.com
Ministry of Education (Chile)
Ministry of Health (Singapore)
Monster.com
Morgan Stanley Smith Barney
Mozilla
MyHeritage
NASDAQ
National Archives and Records Administration (U.S. military veterans records)
National Guard of the United States
Natural Grocers
Neiman Marcus
Nemours Foundation
Network Solutions
New York City Health & Hospitals Corp.
New York State Electric & Gas
New York Taxis
Nexon Korea Corp
NHS
Nintendo
Nival Networks
Norwegian Tax Administration
Ofcom
Office of the Texas Attorney General
Ohio State University
Orbitz
Oregon Department of Transportation
OVH
Patreon
Philippines Commission on Elections
Popsugar
Premera
Puerto Rico Department of Health
Quest Diagnostics
Quora
Rambler.ru
RBS Worldpay
Reddit
Restaurant Depot
RockYou!
Rosen Hotels
San Francisco Public Utilities Commission
Scottrade
Scribd
Seacoast Radiology, PA
Sega
Service Personnel and Veterans Agency (UK)
SingHealth
Slack
SnapChat
Sony Online Entertainment
Sony Pictures
Sony PlayStation Network
South Africa police
South Carolina Government
South Shore Hospital, Massachusetts
Southern California Medical-Legal Consultants
Spartanburg Regional Healthcare System
Stanford University
Starbucks
Starwood Hotels
State of Texas
Steam
Stratfor
Supervalu
Sutter Medical Center
Syrian government (Syria Files)
T-Mobile, Deutsche Telekom
Taobao
Target Corporation
Taringa!
TaxSlayer.com
TD Ameritrade
TD Bank
TerraCom & YourTel
Texas Lottery
The Bank of New York Mellon
Tianya Club
Ticketfly (subsidiary of Eventbrite)
TK / TJ Maxx
Tricare
Triple-S Salud, Inc.
Truecaller
Trump Hotels
Tumblr
Twitch.tv
Twitter
Typeform
U.S. Army
U.S. Department of Defense
U.S. Department of Veteran Affairs
Uber
Ubisoft
Ubuntu
UCLA Medical Center, Santa Monica
UK Driving Standards Agency
UK Home Office
UK Ministry of Defence
UK Revenue & Customs
Under Armour
United States Postal Service
University of California, Berkeley
University of Central Florida
University of Maryland, College Park
University of Miami
University of Utah Hospital & Clinics
University of Wisconsin–Milwaukee
UPS
US Department of Homeland Security (DHS)
US Medicaid
US Office of Personnel Management (OPM)
Verizon Communications
Virginia Department of Health
Virginia Prescription Monitoring Program
Vodafone
VTech
Walmart
Washington Post
Washington State court system
Weebly
Wendy's
Westpac
Woodruff Arts Center
WordPress
Writerspace.com
Xat.com
Yahoo
Yahoo Japan
Yahoo! Voices
Yale University
Zappos
To learn more about the data breach at each organization listed, go here to view the list.
Cybercrime Diary
Looking for more data breaches? Look no further…
Cybercrime Magazine compiles a curated diary of data breaches and cyberattacks each quarter. The Cybercrime Diary, which has been publishing since 2016, lists hundreds of incidents each year, with short narratives and hyperlinks to news sources.
– Steve Morgan is founder and Editor-in-Chief at Cybersecurity Ventures.
Go here to read all of my blogs and articles covering cybersecurity. Go here to send me story tips, feedback and suggestions.