31 Oct

What Top Cybersecurity Experts Are Dressing Up As For Halloween This Year

Posted at 01:31h

in

Blogs
As if they could be any cooler, we asked a few Cybercrime Fighters about their inner heroes, alter-egos, and avatars.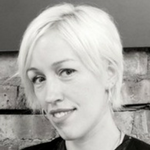 – Georgia Reid
Northport, N.Y. – Oct. 31, 2018
Halloween is a fun holiday where we get to be somebody else for a day. So what do the top cybersecurity experts in the world dress up as? These are the men and women behind the scenes fighting cybercrimes and nefarious activity on the web. So let's see what real-life heroes are going for this All Hallow's Eve….
---
Theresa Payton, former White House CIO, CEO and Founder of Fortalice Solutions:
"It's going to be Black Widow.
Besides being a kick @$$ redhead, the Black Widow has immunities and can fight off any issues staying healthy and immune. She's agile and athletic. She can process info from many info streams for hyper speed threat assessments and she can rapidly respond. She's a world class athlete, marksman and has extensive knowledge in combatting espionage. She can follow the lead when needed or lead when needed. She has led the Avengers and even S.H.I.E.L.D. when necessary…"
---
Alissa Johnson, former Deputy White House CIO, CISO at Xerox:
"I'm so boring during Halloween. I'm not dressing up. I'm this person—
I turn my light on signaling people can come. Then as soon as they ring the doorbell I turn it off. As they turn and walk away I jump out and yell boo. It's hilarious. My kids think it is cruel but it provides my entertainment for the night."
---
Tracey Pretorius, Director of Global Partner Business Strategy, Microsoft:
"I am going to be a secret spy agent!"
---
We have a feeling Robert Herjavec, CEO and Founder of Herjavec Group, will be Batman:
---
Dennis Turpitka, CEO and Founder of Ekran System:
"I am true Ukrainian still and we do not really do costumes here for Halloween, which might seem weird itself enough to be a Halloween story 🙂
But, I'd be an Edward Snowden for sure :)"
---
Georgia Reid, Deputy Editor at Cybercrime Magazine:
"Cyber-goth. I think technology will be incorporated with human bodies in the future more than we can imagine today. And that "magic" of the future will be based in tech. SCARY! So my costume is a David Bowie-esque Cyber Goth Mage."
---
Steve Morgan, CEO and Editor-in-Chief at Cybersecurity Ventures:
"I'll be Captain America, using my indestructible shield to combat cybercrime and thwart cybercriminals that are trick-or-treating on the web."
---
Reg Harnish, CEO and Founder at Grey Castle:
"I'm going as a dinosaur, almost exclusively because that's what my daughter wanted me to be. :-)"
---
Renee Tarun – Vice President Information Security, Fortinet Inc.
"I am going as a 'Mummy Mommy' "
---
– Georgia Reid