Peerlyst for CISOs. PHOTO: Cybercrime Magazine.
04 Jul

Top 5 Peerlyst Resources For Chief Information Security Officers
Our favorite posts on Limor Elbaz's community for infosec pros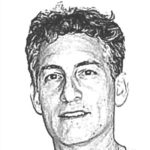 – Steve Morgan, Editor-in-Chief
Sausalito, Calif. – Jul. 4, 2019
The editors at Cybercrime Magazine recently joined Peerlyst, which is billed as a community where information security pros can team up for a better future — for themselves and their enterprises.
Limor Elbaz, a highly respected information security expert, founded Peerlyst in San Francisco in 2011. She's featured in the new book, "Women Know Cyber: 100 Fascinating Females Fighting Cybercrime", published by Cybersecurity Ventures.
Evgeny Belenky, VP Security Community at Peerlyst, shared several valuable resources with us. From that, and our own research, we culled the top 5 resources for CISOs.
Our Peerlyst Favorites for CISOs
---
---
Following Gary Hayslip on Peerlyst
The editors at Cybercrime Magazine follow Gary Hayslip, former CISO at the city of San Diego (the 8th largest city in the U.S.), and a well-known author, speaker, and thought leader.
We've been a fan of Gary's ever since he co-authored the CISO Desk Reference Guide, a great resource that belongs on the desk of every CISO and wannabe.
Gary joined the Peerlyst board of advisors earlier this year. His blog posts on Peerlyst are well written, informative, and unique.
Cybercrime Magazine recommends Peerlyst
Our time spent on Peerlyst has been well worth it. The trick is to find relevant contributors who author content you're interested in. For us, it's large enterprise CISOs and security leaders.
We'll be back soon to share an exclusive interview with Limor Elbaz, founder of Peerlyst. If you want to know where Peerlyst is headed, then stay tuned!
– Steve Morgan is founder and Editor-in-Chief at Cybersecurity Ventures.
Go here to read all of my blogs and articles covering cybersecurity. Go here to send me story tips, feedback and suggestions.