Cybersecurity Market Statistics. PHOTO: Cybercrime Magazine.
23 Oct

Top 5 Cybersecurity Facts, Figures, Predictions, And Statistics For 2020 To 2021
What you need to know about the trillion dollar cyber economy over the next 2 years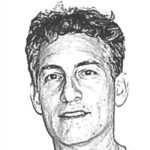 – Steve Morgan, Editor-in-Chief
Sausalito, Calif. – Mar. 29, 2020
Cybercrime Magazine extrapolates the top 5 market data points from our research in order to summarize the cybersecurity industry through 2021.
Although the numbers listed below have been featured and quoted (with attribution to us as the source) by hundreds of major media outlets, vendors, academia, governments, associations, event producers, and industry experts — the material is all original research which first appeared in reports published by Cybersecurity Ventures.
1. Cybercrime damage costs are predicted to hit $6 trillion annually by 2021.
Cyber crime damages will cost the world $6 trillion annually by 2021, up from $3 trillion in 2015.
This represents the greatest transfer of economic wealth in history, risks the incentives for innovation and investment, and will be more profitable than the global trade of all major illegal drugs combined.
Cybercrime costs include damage and destruction of data, stolen money, lost productivity, theft of intellectual property, theft of personal and financial data, embezzlement, fraud, post-attack disruption to the normal course of business, forensic investigation, restoration and deletion of hacked data and systems, and reputational harm.
2. Cybersecurity spending will exceed $1 trillion from 2017 to 2021.
The cybersecurity market is continuing its stratospheric growth and hurtling towards the trillion dollar mark that we originally predicted in 2017.
In 2004, the global cybersecurity market was worth $3.5 billion — and in 2017 it was expected to be worth more than $120 billion. The cybersecurity market grew by roughly 35X over 13 years entering our most recent prediction cycle.
Global spending on cybersecurity products and services are predicted to exceed $1 trillion (cumulatively) over five years, from 2017 to 2021.
---
---
3. The world will have 3.5 million unfilled cybersecurity jobs by the end of 2021.
Every IT position is also a cybersecurity position now. Every IT worker, every technology worker, needs to be involved with protecting and defending apps, data, devices, infrastructure and people.
There will be 3.5 million unfilled cybersecurity jobs by 2021 — enough to fill 50 NFL stadiums — according to Cybersecurity Ventures. This is up from Cisco's previous estimation of 1 million cybersecurity openings in 2014.
The cybersecurity unemployment rate is at zero percent in 2019, where it's been since 2011.
4. Ransomware damage costs are predicted to grow more than 57X from 2015 to 2021.
Global ransomware damage costs are predicted to reach $20 billion by 2021, up from $325 million in 2015.
Ransomware attacks on healthcare organizations — often called the No. 1 cyber-attacked industry — will quadruple by 2020.
Cybersecurity Ventures expects that a business will fall victim to a ransomware attack every 11 seconds by 2021, up from every 14 seconds in 2019. This makes ransomware the fastest growing type of cybercrime.
5. 70 percent of cryptocurrency transactions will be for illegal activity by 2021
Cryptocrime is an emerging segment of the cybercrime ecosystem, and it's booming.
Around $76 billion of illegal activity per year involves bitcoin, which is close to the scale of the U.S. and European markets for illegal drugs, according to a study published by the University of Sydney in Australia, ranked as one of the top 100 universities globally.
Cybersecurity Ventures predicts that by 2021 more than 70 percent of all cryptocurrency transactions annually will be for illegal activity, up from current estimates ranging anywhere from 20 percent (of the 5 major cryptocurrencies) to nearly 50 percent (of bitcoin).
Stay tuned for a year-end update with more cybersecurity market research from the editors at Cybersecurity Ventures.
– Steve Morgan is founder and Editor-in-Chief at Cybersecurity Ventures.
Go here to read all of my blogs and articles covering cybersecurity. Go here to send me story tips, feedback and suggestions.