Cryptocrime on the rise. PHOTO: Cybercrime Magazine
11 Feb

70 Percent Of Cryptocurrency Transactions Will Be For Illegal Activity By 2021
Meet Cybercrime's New Market Entrant: Cryptocrime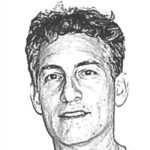 – Steve Morgan, Editor-in-Chief
Northport, N.Y. – Feb. 11, 2019
Cryptocrime is an emerging segment of the cybercrime ecosystem. One report estimates that hacks on cryptocurrency exchanges suffered roughly $1 billion in losses during 2018. That figure barely scratches the surface of global cryptocrime damages.
The newly released 2019 Cybersecurity Almanac, co-published by Cisco and Cybersecurity Ventures, reveals some startling facts, figures, predictions, and statistics around the crypto threat.
Cryptocrime Data Points:
These data points were extrapolated from the Cisco/Cybersecurity Ventures 2019 Cybersecurity Almanac, a narrative of the cyber threat to humanity, the cybersecurity economy, and the progress being made by the cybersecurity industry.
– Steve Morgan is founder and Editor-in-Chief at Cybersecurity Ventures.
Go here to read all of my blogs and articles covering cybersecurity. Go here to send me story tips, feedback and suggestions.