Digital Defense, Inc., San Antonio, Texas. PHOTO: Cybercrime Magazine.
13 Aug

Top 10 Pure-Play Cybersecurity Companies To Watch In 2018
CISOs and IT security teams say longevity is at the top of their list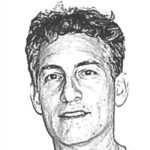 – Steve Morgan, Editor-in-Chief
Sausalito, Calif. – Aug. 13, 2018
Over the past 4 years, the editors at Cybersecurity Ventures have been asking CIOs, CISOs, and IT security teams what they look for in potential cybersecurity product and services vendors. To paraphrase the most important attributes we hear them seeking –  "How long have you been around" and "Will you be around in 5 years from now."
Our response to the CISOs has been – "Who do you know that's been around for a long time?" With that, we received a long list of cybersecurity companies to comb through. But 10 of them showed up consistently enough to earn a spot on our list of Top 10 Pure-Play Cybersecurity Companies To Watch In 2018.
The complilation is limited to privately held companies that have grown organically over 5 or more years and were not overly dependent on outside money to get there. It's not a list of the latest VC funded companies or the biggest tech vendors that play in the cybersecurity space.
These 10 (listed in alphabetical order) belong on the short list for CIOs, CISOs, and IT security teams that are looking for founders or CEOs that have been with their company over the long haul, and have skin in the game to ensure they'll be around for years to come.
AlienVault, Threat Detection & Incident Response
Barmak Meftah, President & CEO, AlienVault, San Mateo, Calif. Meftah has been in his role with AlienVault for nearly 7 years. During his tenure, the company went from startup to one of the market leaders in threat detection, incident response, and compliance. AT&T recently announced their plans to acquire AlienVault, which will continue to operate as a standalone pure-play cybersecurity company.
Berkeley Varitronics Systems, Wireless Security
Scott Schober, CEO, Berkeley Varitronics Systems (BVS), Metuchen, N.J. Schober has been CEO at BVS – a wireless security company with an extensive line of cell phone detection products now used worldwide by educational, correctional and law enforcement professionals – since 1990. He's also a well-known cybersecurity author, keynote speaker, and media personality.
Cimcor, File Integrity Monitoring
Robert Johnson, III, President & CEO, Cimcor, Inc., Merrillville, Ind. (just outside of Chicago). Johnson and his firm have been innovators in the security, integrity and compliance software space since 1997. Their widely popular CimTrak Integrity Suite is used by a global customer base for change management, auditing, file integrity monitoring, and integrates with the leading SIEM solutions.
Digital Defense, Vulnerability Management
Larry Hurtado, CEO, Digital Defense, Inc. (DDI), San Antonio, Texas. Hurtado has been with DDI since 2002 when he joined as VP of Research & Development. As President & CEO for the past 12 plus years, he's built DDI into a global cybersecurity firm and vulnerability management market leader with more than 100 employees. Hurtado has also steered DDI into providing services for GDPR compliance and security awareness training for employees.
Fortalice Solutions, Cybercrime Investigations
Theresa Payton, President & CEO, Fortalice Solutions, Charlotte, N.C. Payton started up this cybersecurity firm in 2008 on the heels of her previous position as CIO at the White House. Since then, she has recruited a national team of cybercrime fighters, former White House cyber operatives, and national security veterans that are hired by Fortune 500 corporations, government agencies, numerous vertical markets, and small to mid-sized businesses.
Herjavec Group, Managed Security Services
Robert Herjavec, CEO & Founder, Herjavec Group, Toronto, Canada. Herjavec got his namesake information security company off the ground in 2003 and has built it up the old-fashioned way – signing one client at a time, hiring one employee at a time – with a relentless focus on building a world-class team of experts. Now his firm is on pace to do roughly $300 million in 2018. They've rolled their own 7x24x365 SOCs backed by highly personalized service and support.
KnowBe4, Security Awareness Training
Stu Sjouwerman, Founder & CEO, KnowBe4, Clearwater, Fla. Sjouwerman got out of the gate fast after starting up KnowBe4, a security awareness training company, in 2010. He partnered up with Kevin Mitnick, the world's most famous hacker, and they haven't looked back. KnowBe4 is on its way to recording $100 million in sales for 2018. Prior to raising venture capital from Goldman Sachs last year, KnowBe4 was largely funded by Sjouwerman and sales generated from its global customer base, which now numbers into the thousands.
Sera-Brynn, Cybersecurity Compliance
Rob Hegedus, CEO, Sera-Brynn, Suffolk, Va. For the past 7 plus years, Hegedus has built up a highly respected international firm that is an inch wide and a mile deep into cybersecurity compliance. His firm advises organizations of all sizes and types on GDPR compliance and a dozen more areas of concentration. Sera-Brynn is also a thought leader on the topics they cover and publishes a voluminous amount of valuable articles for their clients and public consumption.
Thycotic, Privileged Account Management
Jonathan Cogley, Founder & Chairman, Thycotic, Washington, D.C. Cogley is a software engineer and entrepreneur that started up Thycotic in 1996. Since then, he's watched the company grow into a global market leader in the privileged account management (PAM) market. He's now part of the executive team that has continued to improve privileged account password management, security, and compliance without impacting productivity,  for organizations of all types and sizes.
High-Tech Bridge, Mobile & Web App Security
Ilia Kolochenko, Founder & CEO, High-Tech Bridge, Geneva, Switzerland. Kolochenko and his company have been cyber defending web and mobile applications since 2007. Their ImmuniWeb platform uses machine learning and artificial intelligence (AI) for automated and accelerated application security testing. High-Tech Bridge provides services to a global customer base from its international headquarters as well as offices in San Francisco.
Go here for more lists of cybersecurity companies and community resources – compiled by the editors at Cybercrime Magazine.
– Steve Morgan is founder and Editor-in-Chief at Cybersecurity Ventures.
Go here to read all of my blogs and articles covering cybersecurity. Go here to send me story tips, feedback and suggestions.