Security Ratings. PHOTO: Cybercrime Magazine.
22 Jan

10 Hot Security Ratings Companies To Watch in 2021
Who's who in measuring cybersecurity posture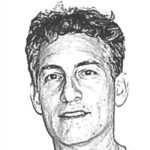 – Steve Morgan, Editor-in-Chief
Sausalito, Calif. – Jan. 22, 2021
Much the way that credit ratings and FICO scores provide a quantitative measure of credit risk, security ratings attempt to provide the same for cyber risk. In theory if an organization has a high security rating, then they have a strong security posture.
Who looks at security ratings? Boardroom and C-suite executives, chief risk officers, CIOs, CSOs, and CISOs. And dare we say … cyberinsurance providers. It's possible that a low security rating won't bode well in the eyes of an underwriter.
Gartner calls security ratings one of the top 10 security projects through 2021. Security and risk management (SRM) leaders should leverage security rating services as an additional data point to provide continuous, independent scoring for their overall digital ecosystem — public-facing assets and otherwise, according to the research firm.
Not everyone agrees with the premise behind security ratings.
Dr. Tim Juno, an SVP at Palo Alto Networks and a former Cybersecurity Fellow at Stanford University, claims that security ratings are a dangerous reality. Ratings companies, in his opinion, distort reality and potentially cause users to misallocate personnel and budget.
Despite some controversy, the security ratings market is expanding as organizations of all sizes and types globally are determined to assess their security posture.
---
Cybercrime TV: What CISOs Should Know About Security Ratings
Bob Maley, Chief Security Officer at Black Kite
---
Security Ratings Companies
Who's who in the security ratings space? Here's 10 hot companies the editors at Cybercrime Magazine are watching in 2020, and you should too.
Cybercrime Magazine will be expanding our coverage of security ratings companies and this list later in 2021.
– Steve Morgan is founder and Editor-in-Chief at Cybersecurity Ventures.
Go here to read all of my blogs and articles covering cybersecurity. Go here to send me story tips, feedback and suggestions.
---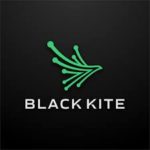 Sponsored by Black Kite
Black Kite, Inc. is led by a team of innovative thinkers and cybersecurity experts. Our goal is to provide you with the most accurate and comprehensive cyber rating results, with the fewest false positives.
Our people and platform do the work for you, highlighting risk areas that require attention and automating feedback on how to address them. We're committed to serving our customers — and we're proud of our five-star customer service rating.
Black Kite is the only rating system that gives a complete view of cyber risk across three dimensions — technical, financial, and compliance. Companies choose our patented rating technology over legacy rating services every day, as our platform continues to prove superior technically, systematically, and at scale.