Debbie Guild, CSO, PNC. PHOTO: Cybercrime Magazine.
12 Dec

PNC's Debbie Guild Is The Perfect CSO
From high school programming class to chief security officer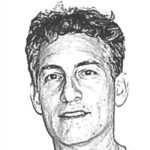 – Steve Morgan, Editor-in-Chief
Sausalito, Calif. – Dec. 12, 2019
Debbie Guild has been programmed as the perfect CSO. You can't order her online, and there's only one.
Ask the chief security officer at PNC a question about cybersecurity and she'll answer right every time.
Cloud. IoT. Insiders. Fraud. Pick a topic, any topic, and ask the perfect CSO. She'll give IBM's Watson a run for its money.
A robot? Well, not exactly. It's just that the perfect CSO has somehow stored and categorized nearly 30 years of technology, security, and people experience in her brain — for instant recall.
Don't believe it? Watch the video. Listen to the questions, and the perfect CSO's answers.
---
---
Recruiting. Retention. Diversity. Inclusion. Culture. She's got the soft stuff covered too.
People of all ages can ask. "What do you do all day, Mom?" "We gotta keep the good stuff from going out and the bad stuff from coming in," the perfect CSO tells her 4 kids.
Wire fraud. Secure coding. Network vulnerabilities. Physical and cybersecurity convergence.
Trust us, you don't want to play stump the CSO with Guild.
Can't think of a question? No problem. The perfect CSO will spit out as much information as you can handle. "Last thing you want is an overconfident CSO."
Need a mission statement? "Together Building Trust." The perfect CSO interfaces with financial services consortiums, law enforcement including the FBI, and the entire community of support around the security function.
How much does a hacker kit go for on the dark web? "$1."
What's your attack surface? "Anything from your data centers to your servers to your employees to the contractors and third parties you engage."
How about some trivia. "Threat intelligence started in the 1890s by Pinkerton — looking for stagecoach robbers."
Market opinion. The perfect CSO can dish on that too. "Security by design is not a flagship statement for IoT devices." Meaning, it's more of an afterthought. IoT devices pose a special challenge.
And to think, the perfect CSO got her start by playing the trombone. Well, sort of. In a bit of a fluke, she quit playing the trombone halfway through tenth grade. The only available class was computer programming. She was hooked on tech at age 15.
The perfect CSO doesn't just answer questions. She leads a team of 1,500 people that are responsible for cyber defending 55,000 employees and 20,000 servers in an enterprise spanning 3,000 buildings.
You don't have to tell a CSO how difficult it is to recruit experienced cybersecurity professionals these days. But you can ask the perfect CSO for advice. She looks for crossover moments. An HR person might just as easily become a cybersecurity person. Guild even probed our host, Scott Schober, about his daughter. The takeaway — always be recruiting.
The cybersecurity unemployment rate is at zero percent. Does this make it more difficult to retain people? Not if you're the perfect CSO. She looks to bring in talent that is mission-oriented, not mercenaries. Create a culture of inclusion. Make sure people see their environment as a place to grow. Guild has no interest in job hoppers that change employers every couple of years.
The perfect CSO has a big heart too. Attracting young women to the cyber field is very important to her. That's why she's heavily involved with Girl Scouts of the USA, Women Who Code, and other organizations.
Touching others.
"My sister and I both chose careers in banking and technology," says former White House CIO and cybersecurity expert Theresa Payton. "In a career choice that's predominantly male, you naturally look for other female colleagues that share your work-life challenges. Both our paths crossed with Debbie. What I love about Debbie is that she does not fully realize the positive impact she has on everyone. She is just too busy getting the job done!"
Funny too.
"Debbie studies the business side intently and then expertly weaves into her leadership style a fabulous mix of humor and geek while keeping everyone's eye on the prize — better tech and better security," adds Payton. "I'm proud to have her as a colleague and she sets a great example for the industry."
The perfect CSO is also quite playful. Watch the video to see her laugh!
– Steve Morgan is founder and Editor-in-Chief at Cybersecurity Ventures.
Go here to read all of my blogs and articles covering cybersecurity. Go here to send me story tips, feedback and suggestions.
---
SPONSORED BY FORTINET
From the start, the Fortinet vision has been to deliver broad, truly integrated, high-performance security across the IT infrastructure.
We provide top-rated network and content security, as well as secure access products that share intelligence and work together to form a cooperative fabric. Our unique security fabric combines Security Processors, an intuitive operating system, and applied threat intelligence to give you proven security, exceptional performance, and better visibility and control–while providing easier administration.
Our flagship enterprise firewall platform, FortiGate, is available in a wide range of sizes and form factors to fit any environment and provides a broad array of next-generation security and networking functions.
The Fortinet corporate brochure explains how we deliver comprehensive network, endpoint, application, and access security.
Learn more at Fortinet.com.