Phishing Scams Rising. PHOTO: Cybercrime Magazine.
10 Sep

Phishing Scams On The Decline. Not. Gishing Anyone?

Posted at 20:06h

in

Blogs
Cyberattacks that rhyme with "ishing" and don't start with an "F" are rampant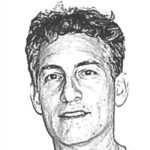 –Steve Morgan, Editor-in-Chief
Sausalito, Calif. – Sep. 10, 2019
Are you still waiting for a report that says the number of phishing scams is going down? Well, it's going to be a while.
As if phishing isn't enough for us, now there's a rising tide of smishing and vishing attacks. There's so many that we may need to add a category in order to track them.
Gishing for Gmail maybe.
Anyone been gished? Gmail's companion, Google Calendar, has been Gished. I informed of this one earlier today:
Avoid getting duped by @GoogleCalendar #phishing scams! Protect yourself:
1. Report event as spamhttps://t.co/03nbkIha4F
2. Click Gear Icon (Settings)
3. Go to Event Settings
4. Under Automatically add invitations, select "No, only show invitations to which I have responded." pic.twitter.com/mwZuiU9TRI

— Steve Morgan (@CybersecuritySF) September 10, 2019
Given the recent spate of phishing incidents, perhaps the only useful word that rhymes with "ishing" – and doesn't start with an 'F' – is wishing. You can do that, and train up your users, and see if your wish comes true.
Phishing Diary
The editors at Cybercrime Magazine compiled a smattering of recent phishing activity, just to give you an idea of the breadth and depth of the problem:
---
---
This short list of phishing scams is not intended to drive anyone into a state of panic or to hype the problem. Rather, it's designed to raise everyone's awareness and to encourage more security awareness training in order to protect the world against cybercrime.
– Steve Morgan is founder and Editor-in-Chief at Cybersecurity Ventures.
Go here to read all of my blogs and articles covering cybersecurity. Go here to send me story tips, feedback and suggestions.
Connor Morgan, a freshman at Suffolk County Community College, and a part-time researcher at Cybercrime Magazine, contributed to this story.